TML wins six-goal Kenya International Championships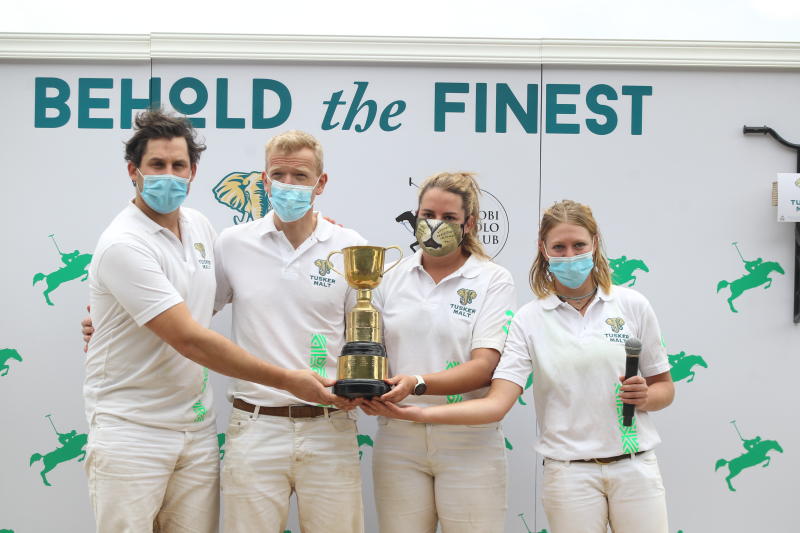 A golden goal in extra time chukka by handicap 5 Kenya international Casimir Gross was all TML needed to beat Samurai 9-8 and win the six-goal Kenya international Championships at Nairobi Polo Club yesterday.
At the end of the regular four chukkas, both teams were tied at 6-6, forcing the match to go to extra time penalty.
Earlier, Gross had scored five out of the six goals to ensure his side strolled to a possible victory and be sure of making the final team that will face South Africa in the 10-goal Championships at the same venue, this weekend.
On their part, the support of Jadini Nzomo propelled Callum Shaw to score six goals for Samurai, which was enough for him to be voted the Most Valuable Player of the tournament. Jadini scored the other two goals for Samurai.
"It was tough but we gave a good account of ourselves to emerge runner-up in the epic tussle," Jadini said.
Blondy, the pony used by Kenya international Izzy Parsons, was voted the Best Playing Pony (BPP).