Omanyala to face off against 12-time world champion Justin Gatlin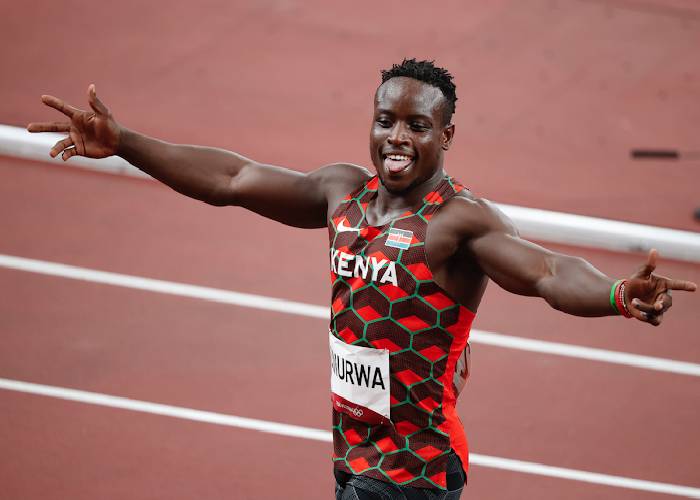 Ferdinand Omanyala, Kenya's reigning national record holder in men's 100 metres, says he is optimistic to win against American sprinter Justin Gatlin in a contest to be held at the Kasarani Stadium on September 18.
In an exclusive interview with The standard on Thursday after organisers of Kip Keino Classic confirmed that Gatlin, a five-time Olympic medalist who has two world titles to his name, will be competing in Kenya for the first time in his athletics career, Omanyala declared that he wants to beat the former World champion.
Kip Keino Classic is part of Gold Label World Continental Tour.
Omanyala, an Olympic semi-finalist in Tokyo, has been on a scintillating form this season, shattering records in the process.
He recently beat legendary Jamaican sprinter Yohan Blake in Japan, where he became the first Kenyan to reach the Olympic semis.
But while he relishes the chance of racing against Gatlin, a 12-time World Championship medalist, Omanyala says he is looking forward to ending Gatlin's career at Kasarani.
"He has not been in his best form of late. I'm hoping to run a sub-10; I want to beat him at home," Omanyala told The Standard.
Gatlin, a double world champion in both 100m and 200m (2005, 2017/19) respectively, won his only Olympic gold medal in 100m in 2004 Athens Olympics.
Are you feeling the excitement?!
The #100m race is gonna be lit ????

Kenya's fastest man- Ferdinand Omanyala????????

2-time world 100m champion- Justin Gatlin????????

World leader- Trayvon Bromell ????????
Who will be crowned the fastest man on Sept 18th?#KipkeinoClassic #ContinentalTourGold pic.twitter.com/aK5XtmLpcE — Kip Keino Classic Continental Tour (@KipKeinoClassic) September 8, 2021
"We are excited to announce a strong field in the men's 100m for the Kip Keino Classic on September 18. Ferdinand Omanyala will be seeking victory on home soil as the 100m debuts at Kipkeino Classic," Barnabas Koris, the Meet's Director said.
Trayvon Bromell, an American who won bronze at the 2015 World Championship, will also be taking part in the competition alongside Moroccan Soufiane El Bakkali.
Bakkali denied Kenya an Olympic gold in the men's 3,000m Steeplechase in Tokyo after Kenya's 39-year dominance in the category.
Bromell currently has the world-leading time of 9.77 in 100m race.
Omanyala made his Diamond League debut last weekend. He was set to compete at the Memorial Borisa Hanžekovi?a – a Gold Label Continental Tour event. But his management is now contemplating pulling him out of the Croatian event scheduled for September 13-14.
"The race is coming too close to Kip Keino. We might call it off," added Omanyala.
The one-day event will take place in Zagreb, just four days before the Nairobi showdown.