Five Kenyan triathletes earn scholarships in Zimbabwe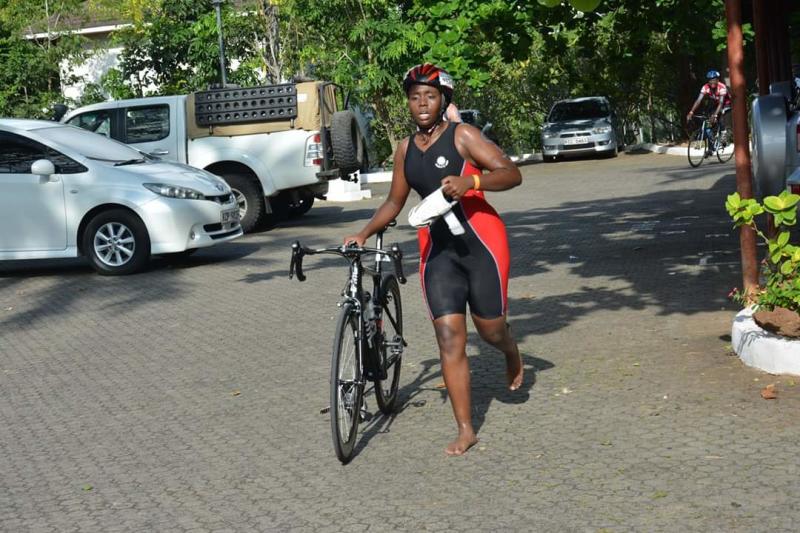 Five junior Kenyan triathletes will undergo high-performance training in Zimbabwe at the conclusion of the Africa Triathlon Cup.
The point-earning continental Cup, which will also have a junior competition event, will be held on September 25.
Joseph Okal and Josette Njeri, who are the top-ranked male and female local triathletes, are among seven Kenyans who will fly the country's flag in Zimbabwe.
Okal will be accompanied by his elder brother, Jesse, who will take part in men's under 23 alongside Soud Hassan Soud, the highest-ranked U23 athlete with 631 points.
Joseph and Josette top junior national rankings with 609 and 509 points respectively.
"We were given four slots (two male and two female) but because this is a self-sponsored trip, just one female (Josette) registered. But we wrote to Africa Triathlon to allow us to send three male and one female and they granted our prayers. Kenya has the biggest number of participants in Africa," said Kenya Triathlon Federation (KTF) Secretary-General Salonik Ole Koyiet.
Other juniors are John Paul Makona, Joseph Okal, Joshua Okal, Trevor Mwamisi. The team will be under coach Alfan Mwanyika, while Joyceline Nyambura will be the Team Manager.
The camp that will run from September 26 to October 2, is fully funded by the World Triathlon (WT) though athletes will carter for their air travel expenses.
The national federation was given just four slots, two in each category though Kenya was given a chance to send all five juniors to the camp.