National team inspired by Starlets' successes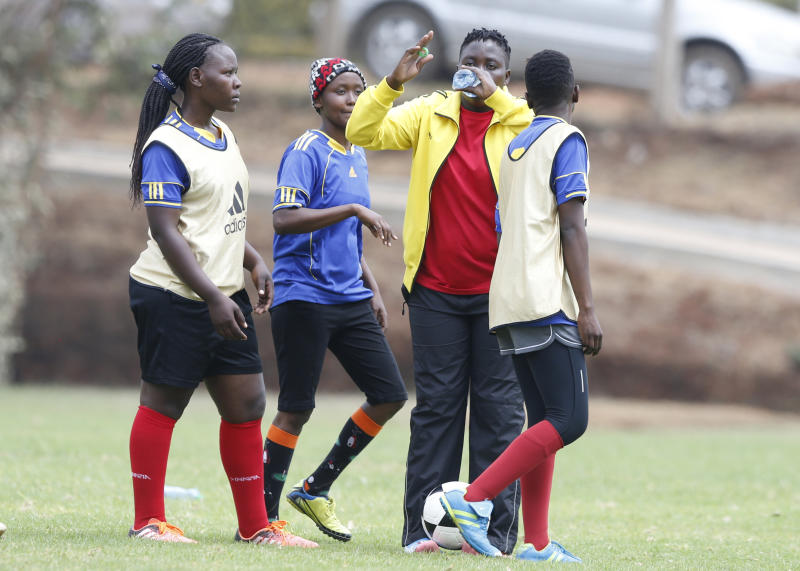 National deaf women's football team captain Emily Adhiambo has challenged his teammates to draw inspiration from Harambee Starlets' CECAFA Women Championships title triumph in 2019 ahead of the African Deaflympics Qualifiers in Nairobi.
Top two teams in the competition slated for September 11-25 at Kasarani and Nyayo Stadium will represent the continent in next year's Deaflympics in Brazil.
Though the defensive midfielder expects stiff competition from the likes of Uganda, Cameroon, Mali, Cameroon, Gabon, Zanzibar and Senegal, she is determined to guide her team to glory.
"Of course we are challenged by Harambee Starlets' recent successes but I think with good preparation everything is possible. We have been somehow inspired by Starlets' CECAFA title triumph in 2019," said Adhiambo.
"We can't match them, but we are determined to lift this trophy at home. We are leaving nothing to chance to ensure we secure a podium finish and book a ticket to Brazil."
Asked how she feels to be the national team captain, Adhiambo said: "I'm really grateful to God for making my dream come true. This is going to me my first appearance for the national team and being the captain, I'm extremely excited. I can't wait for the championships to begin."
Just like Adhiambo, assistant coach Ken Kafedhi said his charges are more than ready for the tournament.
"As far as I'm concerned, we are well prepared and ready for the championships. The morale in camp is high and I believe the girls will produce positive results," said Kafedhi.
"We will do our best to make Kenyans proud and qualify for the Deaflympics in Brazil next year. We just need to finish among the top two, nothing else."
On the teams that are likely to pose threat to Kenya, Kafedhi said: "I wouldn't choose one team as a threat. We are just going to take one game at a time and hopefully win the trophy at home."