Nikhil Sachania hoping to stretch his lead in Machakos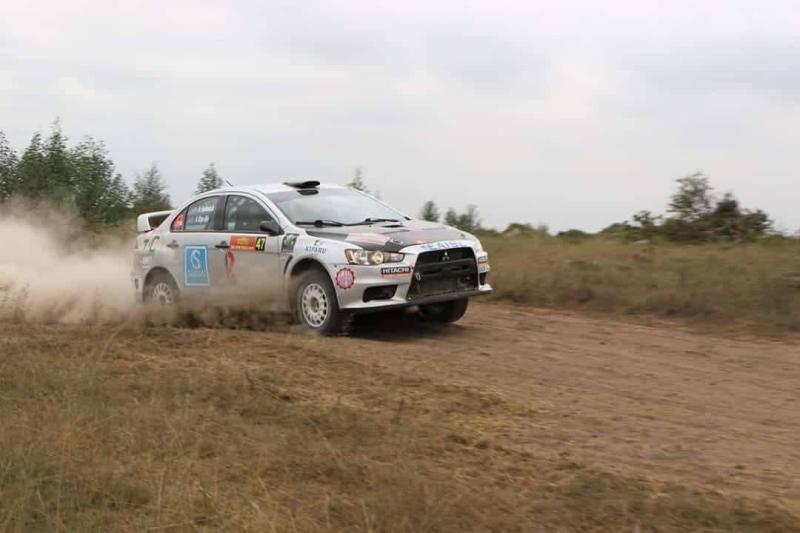 Paraplegic driver Nikhil Sachania is set to make a return to Machakos in the fifth round of the Kenya National Rally Championship (KNRC) slated for Sunday.
Sachania is looking forward to stretch his lead in the KNRC Division One category after a successful outing in Voi early this month.
"All my cars are hand controlled. The operation is a simple 'push and pull' lever mechanism.
"I mean, pull to accelerate and push to brake," explained Sachania.
While behind the wheel of his hand-controlled Mitsubishi Lancer Evolution X, Sachania's pace-notes will be called out by long time friend Deep Patel.
"I'm really looking forward to the rally. It has been a while since we had a competition held closer to Nairobi.
"Our car is more or less ready for this.The last rally in Voi was a pretty clean run, so to me, the vehicle is ready for this one. We hope to extend our Division One in Machakos," he said.
Sachania expects to renew his rivalry with Mombasa based Paras Pandya in what would be one of the fiercest Mitsubishi Evolution X tussles in search of the elusive Division One points.
Pandya will steer a Group N Evolution X as the never-say-die Sachania ruffles feathers in a similar contraption which is a group N spec "with the only addition of the hand controls and the SST transmission".
Sachania's initial car was a 3-litre V6 Mitsubishi Challenger which was acquired locally and built by his first co-driver Charan Singh.
He would later upgrade to a Fiat Grande Punto S2000 before morphing to a wrung higher with his SPV Championship-winning Evolution X.
The contest to be held at the expansive Lisa Farm within the Machakos County will also see the indefatigable trio of Baldev Chager, Karan Patel and Carl 'Flash' Tundo fight for glory in the Premier Class.
On the same breath, Eric Bengi, Jasmeet Singh Chana and Issa Amwari shall also resume their hunt for Championship points.