Peter Njoroge's shooting skills hands him the IDPA Tier 1 victory in Mombasa, Ndung'u unbeaten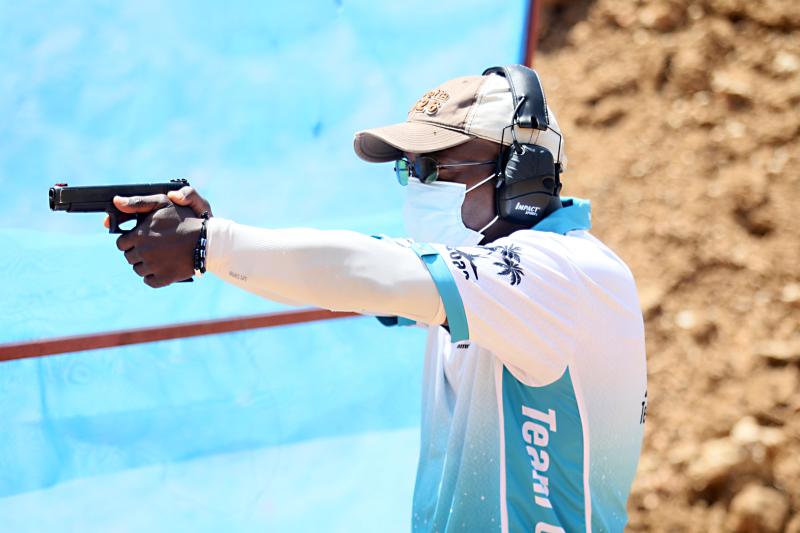 Senior Safety officer Peter Njoroge's perfect aims did the trick for him to emerge victorious during the International Defensive Pistol Association (IDPA) Tier 1 at the Bamburi Rifle Club in Mombasa yesterday.
Njoroge who is also a member of the National Gun Owners Association of Kenya impressed with his shooting skills to win the sharpshooters category with a score of 202.32.
Paul Maina was second after bagging 210.16 points, while Omar Moosa settled for the third slot with a score of 210.39.
The competition attracted over 40 shooters drawn from both disciplined forces and licensed civilians.
Shooters used the event as part of their preparations for next month's Africa Championship to be held at Kirigiti Shooting Range.
In Master Class, Ibrahim Ndung'u was unbeatable after he displayed quality skills to easily win the category with an impressive score of 137.87 points. Eric Wachira came second after scoring 160.07 points.
Thomas Kiilu won the Expert division after hitting 181.97 points while Marksman class award went to Satnam Channa after posting 253.24 points.
In the Novice class, Peter Odindo bagged 255.30 points for the top position. In PCC division, Geoffrey Pesa won with 147.07 points while the Carry Optics division was claimed by Sunny Syan with 201.34 points.
Martin Chengo bagged 284.02 points to clinch the Senior category award. Law Enforcement award was won by Peter Muli after scoring 188.25 points.