Polo: Skyway Pro beat Thunder in Timau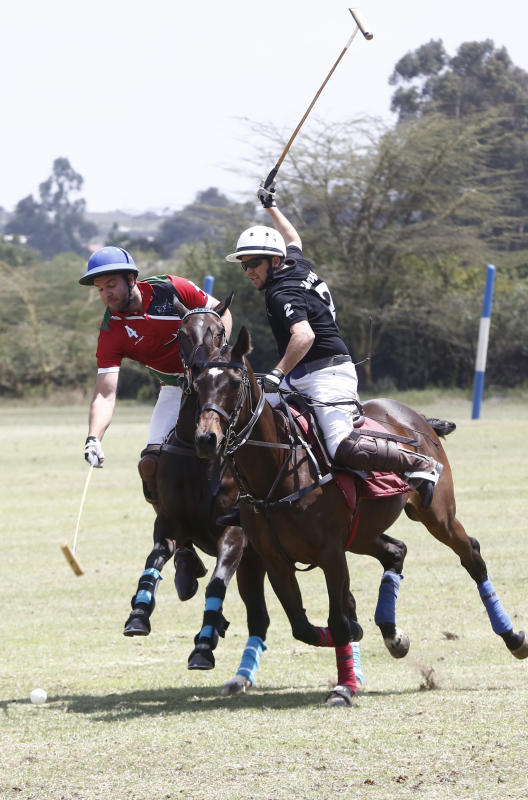 Skyway Pro beat Thunder 6-4.5 to increase their winning chances yesterday at the Autumn Cup at Timau Sports Club yesterday.
Skyway Pro International Craig Millar emerged man of the match in the four chukka match with four goals spread across all chukkas as Megan Griffiths and George Mc Corkel struck a brace each in the first and fourth chukkas with assists from international umpire Raphael Nzomo.
It was sweet victory for Skyway Pro who lost their opening match on Friday but could stage a comeback yesterday in the title race.
Prosaro also secured a 6-7.5 victory over Mascor in the championships, making the title race wide open for the three teams who have won all their two matches.
Like in Day One, Jammie Murray secured four goals for Prposaro as Izzy Parsons struck a double as William Millar scored a goal for his side to inch closer to victory.
Casimir Gross (six) and Tiva Gross (one) replied for Mascor as they started the match with an advantage of a fraction of a goal.
In the Murray Mixed Cup, Mascor secured a 6-3.5 win over Tiara while Roundup Turbo picked a narrow 5-4 win over Thunder.
In other matches, Roundup Turbo edged out Hussar 2-1 as Hussar rallied from behind to settle a two all draw with Thunder.