Retired athletes get free medical services from US health workers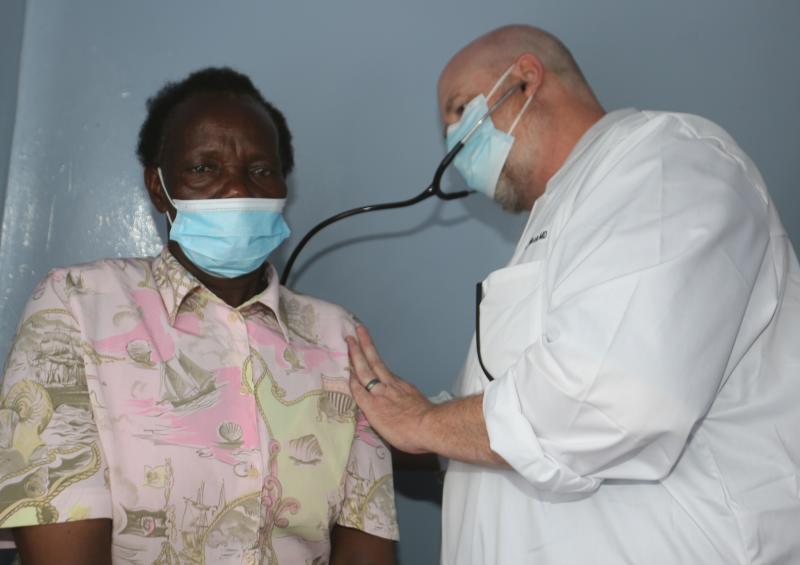 A number of veteran athletes came, some using the support of walking aids while others looked weary after travelling hundreds of kilometres for the free medical check-up in Eldoret.
They laid the marker in sprints, middle and long-distance races between the 1960s and 1990s, but have been battling ailments for years.
A team of medics from the United States of America comprising orthopaedic and sports doctors visited the country and set base in Eldoret where they have been examining Kenya's veteran athletes since Wednesday and offering free medical services.
The doctors, through a partnership between Eldoret-based Rapha Clinic and USA's Total Care Clinics, conducted medical check-ups for 30 athletes from Rift Valley, Eastern and Nyanza areas.
Among veterans who turned up for the medical checks are 1974 Commonwealth Games gold medalist and national 110m record holder Fatwell Kimaiyo from Nandi, 4x400m Olympic gold medalist Charles Asati (Kisii) and 1968 Olympic 3000m steeplechase silver medalist Ben Kogo (Nandi).
Others were 1994 400m world bronze medalist Barnabas Kinyor from Nandi and 1991 3000m world bronze medalist Susan Sirma.
The team of 11 health workers comprising doctors, nurses and medicine students were led by Doctor Wes Daade, the owner of Total Care Clinic in the US.
"I am glad because the American doctors responded to our call through Total Care and Rapha clinics. I am happy to meet Charles Asati after many years," 74-year-old Kimaiyo said.
He went on: "Treatment has been expensive. I am aging and I constantly feel some joint pains. I have been examined and treated free of charge. The doctors said they will be back in six weeks to monitor our conditions."
Former 3000m steeplechase world record holder Wilson Boit Kipketer, who also showed up for treatment, said many veteran athletes who represented Kenya in global championships have no health insurance covers and have been selling their property to pay medical bills.
"I was examined and the doctors gave me a clean bill of health. I will continue keeping fit. Some athletes who suffered injuries through road accidents need closer attention," Kipketer said.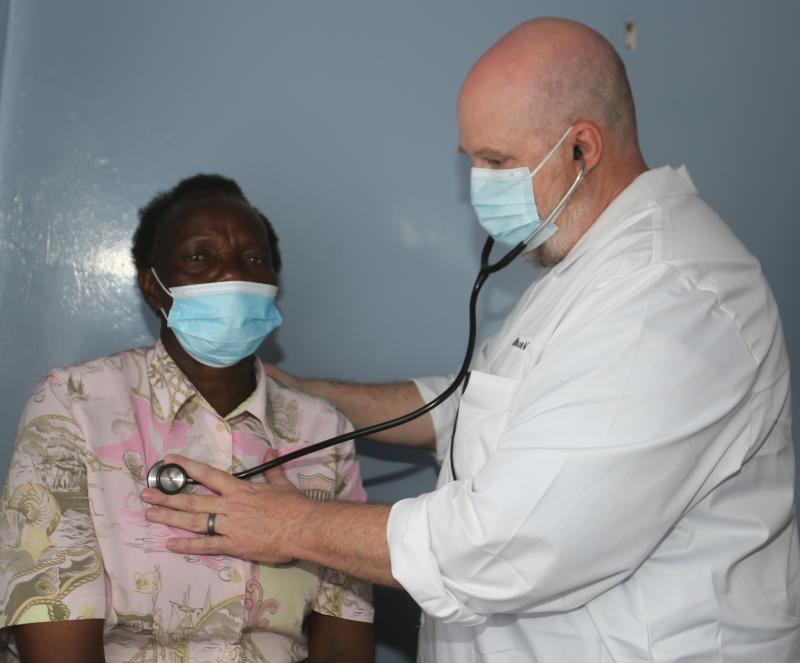 Former world marathon silver medalist Simon Biwott, who is the Kenyan veteran athletes association secretary, said the organisation reached out to the veterans.
Biwott said a number of veterans have died from treatable diseases.
He thanked the American doctors for supporting the veterans through partnership with the health facility, which is owned by the Deliverance Church.
"Veterans have been forgotten for many years. We have lost many of the retired athletes because we have no insurance cover," Biwott said.
Richard Wilson, Orthopaedic and Sports doctor from the US, said veteran athletes should be accorded better healthcare.
Wilson said most of the veterans he examined complained of joint pains resulting from many years of running. He said some of them were suffering from hip pains which were treatable but may worsen if not checked.
"Their cardiovascular and lung systems are in good condition and this is probably because they have kept themselves in good shape for so long. What we are looking at mostly is joint, muscular and tendon problems," Wilson said.
"I grew up watching them on TV and it is great to meet them. I have been here for a short time and in my observation and experience, American athletes and veterans are treated well because they have a lot of endorsements."
The medic said there were similarities in the injuries veteran athletes in the two countries suffered as well as the long-term healthcare that they needed. He said most of them suffered high impact injuries on bones and joints.
Wilson said there were no cases requiring surgery, noting that a number needed physiotherapy.
"I encountered a case that may require a knee joint replacement. But before we do replacement of joints we try some therapy and medications. I did an injection on the knee and we will follow up in 46 weeks to see the response.
"As athletes retire, there is need for a closer look on their bone strength, especially among women veterans, and cardiovascular health. As they age, a lot of issues such as heart problems arise, but with long-term monitoring and maintenance, we can prevent many illnesses among retired athletes," the doctor said.