Kenyans: Spare Our Olympians from Internet trolling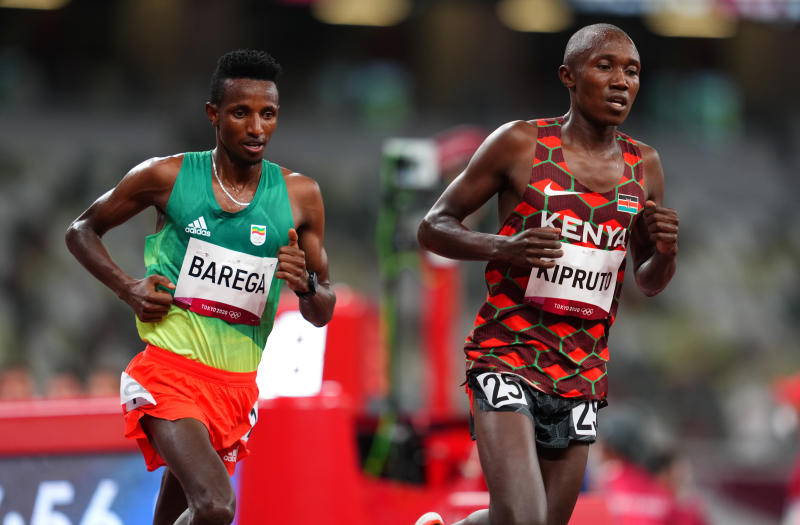 It's so big, the Olympic Games. You have to be there 100 per cent. The past few days has been a roller coaster of emotions for Kenyan Olympians.
As a result of their performance, social media was filled with a buzz of deleterious and disapproving comments.
Some criticized Kenya 7s team for their dances. It's noteworthy to say they are doing what you're not able to do. Subjecting players to online abuse is no longer freedom of speech.
I watched a video of our decorated boxer Nick Okoth. One thing that's apparent is no athlete competes to be a loser. Everyone wants to win. Elite sports can be ungracious, the results you want at times is not what you get.
If abuse happens in a stadium, a player reports the incident to the referee who then makes a decision. But this is not the case on social media platforms.
Fellow citizens enlighten me, how beneficial is it to be vulgar to an athlete online? Put yourself in their shoes, would you want to scroll through such pessimistic comments?
Do you think before making posting the negative comments? Maybe it's a way to inject yourself into trending hashtags in order to stay relevant. Yet your ideas are objectively shoddy. Guess what? You don't know what it takes to be an Olympian.
We are bitter citizens. A shame but the perils just too eminent. As a society, we need to rethink before tweeting or posting something. To you it may be a random outburst, you'll forget the statement in a span of minutes. But the slur comments may stick with the athletes' ad infinitum.
As a coping mechanism, when athletes are abused online, they are often told to rotate the other cheek. But for some, simply ignoring the negative messages is not an option. They just can't sit there and take it. The aftermath is athletes begin battling mental health issues. The line between joking and online abuse should be crystal clear.
Other international athletes aren't immune to social media abuse either. Simone Biles, decorated U.S.A gymnast withdrew from individual all-round events in the Olympics to focus on mental health. Her decision was met with outrageous nasty comments on social media platforms.
To put up on radar, some athletes haven't been able to see their families for some months-to prepare for Olympics. It takes a lot to prepare for that momentous events. We owe such heroes maximum respect and full support.
To all Olympians, you are worth more than what they make you out to be. Olympic athletes are also humans, its ripe time we handle them as such.