Results: Kenyan shooters hold benchmark tournament ahead of IDPA Championship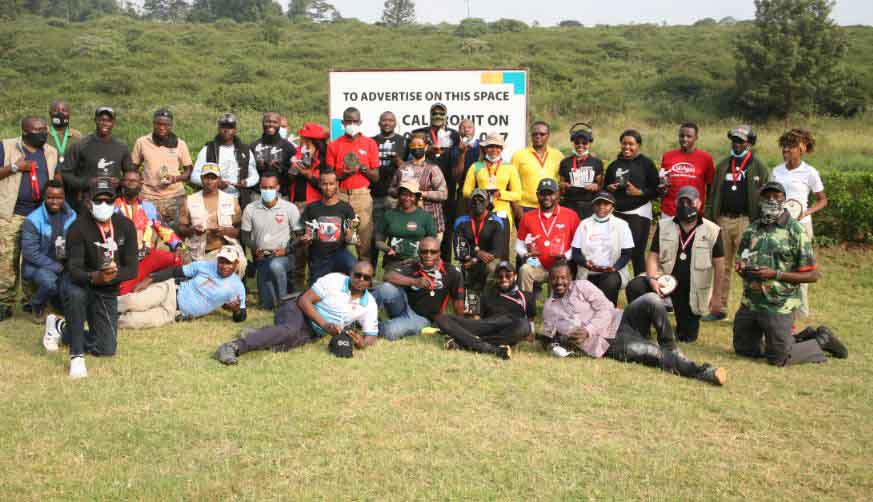 The National Gun Owners Association of Kenya yesterday held an International Defensive Pistol Association (IDPA) Tier 1 match at the Kirigiti Shooting Range, Kiambu County.
The tournament acted as a benchmark for all divisions of Kenyan shooters, on what to expect at the 2021 IDPA Africa Championship set for Thursday, September 2-5 at the range.
The tournament had 10 stages, located in 10 bays. The shooting range holds 11 bays.
More than 50 shooters registered to take part in the tournament, which included diverse divisions of shooters, each with different categories.
The divisions include Stock Service Pistol (SSP), Enhanced Service Pistol (ESP), Concealed Carry Pistol (CCP), Pistol Caliber Carbine (PCC), Carry Optics, Ladies, Military, Law Enforcement, Most Improved and Most Accurate.
Shooter categories including Masters, Experts, Sharpshooters and Novice also had a chance to display their skills in the Tier 1 match.
Here is a list of the results:
DIVISION WINNERS
SSP HIGH – Ibrahim Ndung'u
ESP HIGH – Eric Wachira
CCP HIGH – Mahir Omar
CO HIGH – Tony Karanja
PCC HIGH – Geoffrey Pesa
MASTER CLASS
SSP DIVISION
1. Ibrahim Ndung'u
2. Mohammad Omar
ESP DIVISION
1. Eric Wachira
2. Sammy Onyango
3. Ashu Sennik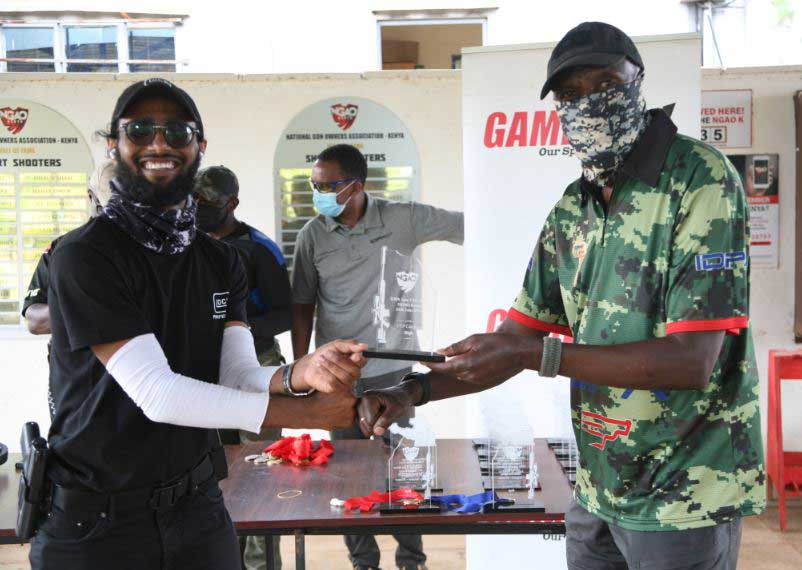 EXPERT CLASS
SSP DIVISION
1. Daniel Mutiso
2. Wilson Kabugi
3. Memba Muriuki
ESP DIVISION
1. Samuel Chacha
2. Mike Kiptanui
3. Alex Migwi
CCP DIVISION
1. Mahir Omar
2. Thomas Kiilu
PCC DIVISION – Geoffrey Pesa
CARRY OPTICS DIVISION
1. Tony Karanja
2. Sunny Syan
SHARPSHOOTER CLASS
SSP DIVISION
1. Peter Njoroge
2. Joshua Vundi
3. Paul Maina
ESP DIVISION
1. Alykhan Keshavjee
2. Moses Rono
3. Boniface Muthengi
CCP DIVISION
1. Geoffrey Rono
PCC DIVISION
1. Sylvester Gitau
2. Adan Barrow
MARKSMAN CLASS
SSP DIVISION
1. Alex Onyapidi
2. Irene Ndunda
3. Issa Issa
ESP DIVISION
1. Mohamed Noor Ahmed
2. Satnam Channa
3. JoyEmily Nyaga
PCC DIVISION
1. Ibrahim Anous
2. Elizabeth Onyango
3. Alvince Osura
NOVICE CLASS
SSP DIVISION
1. Peter Odindo
2. Agatha Muchiri
3. Brenda Ajiambo
ESP DIVISION
1. Francis Papa
2. Paul Mulia
CCP DIVISION
1. Patrick Makau
MILITARY
1. Irene Ndunda
2. Agatha Muchiri
3. Brenda Ajiambo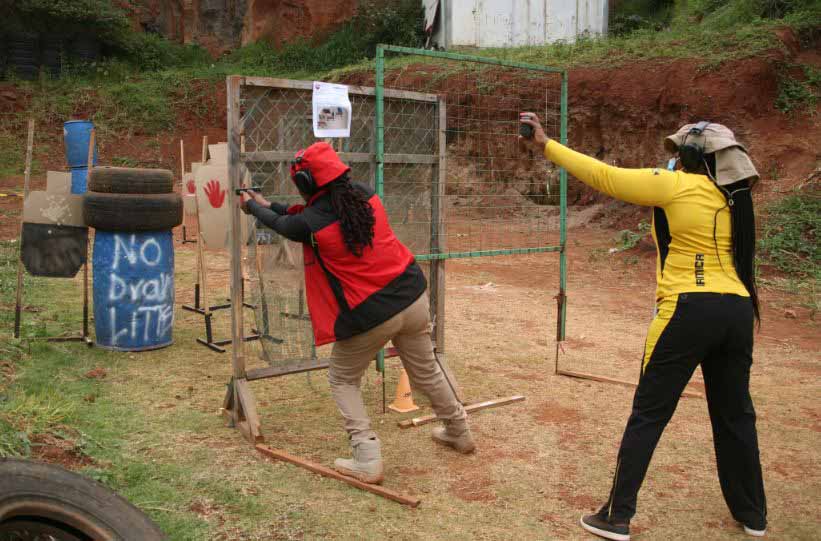 LAW ENFORCEMENT
1. Daniel Mutiso
2. Aden Barrow
3. Mike Kiptanui
LADIES
1. Elizabeth Onyango
2. Irene Ndunda
3. Agatha Muchiri
NGAO-Kenya Vice-Chair Gikonyo Mwangi expressed confidence in the Tier 1 match, saying he expects Kenyans to put on a tough show come September.
"We are preparing the shooters in terms of how to register and score. We are also teaching the Principal safety officers how to run a match," said Gikonyo.
Gikonyo emphasised the need for Kenyan shooters to prepare well, considering the championship would be Tier 4 instead of today's Tier 1.
"We are having a Tier 4 tournament in September. The minimum requirements you have to be a Marksman. In today's Tier 1 match, we have novices, experts and masters," he added.
"We are hoping everyone will have time out during the championship. Most of the people you see in this Tier 1 tournament will be participating in the September event."
"We are trying to put all the rules in place and make sure everything is adhered to ahead of the championship in September. We have tried our best to try to replicate what will happen in September, however, the courses are not the same. It's just to get a feel and lift the team's adrenaline before the tournament" said shooter and stats man Mahir Omar.
Earlier in the month, the national shooting team travelled to Mombasa for another competition in preparation for the championship held at the Bamburi Rifle Club under strict Covid-19 guidelines.
This is after Kenya was given a clean bill of health to proceed in preparing to host the showpiece event.
Speaking to The Standard Sports, after touring the shooting range, IDPA's International Point of Contact in Africa Dr Vivian Whatley said he was impressed with Kenya's state of preparedness to host the championship.
"The reason I'm here is to promote IDPA in Kenya and by extension the upcoming African championship set to be held in Kenya. All stages meet the IDPA requirements; the sidewalls and backstops are very good and safe for an International Defensive Pistol Association (IDPA) shooter to shoot downrange," said Dr Whatley.
The IDPA is the governing body of sports shooting that simulates self ¬defense scenarios and real-life encounters. It currently has a worldwide membership of over 25,000 in 70 countries including Kenya. The Africa Championships is expected to attract over 200 foreign shooters as well as 200 local shooters. This is the first time such a championship is being held outside South Africa since the inception of the IDPA in 1996.