Uhuru says Kisumu Stadium to be completed in coming weeks, thanks CS Amina and her team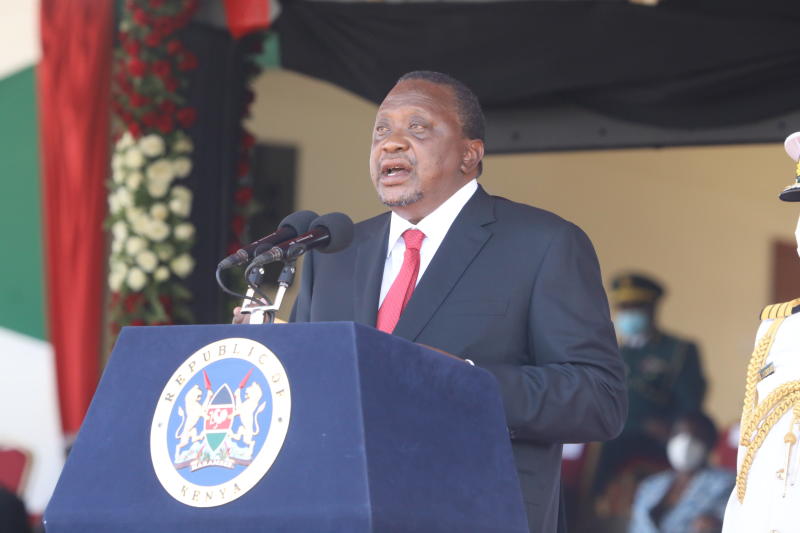 President Uhuru Kenyatta has assured the country that Jomo Kenyatta International Stadium in Kisumu will be completed in the coming weeks.
Speaking during the celebration of the 58th Madaraka Day in Kisumu on Tuesday, which was also attended by his Handshake partner Raila Odinga, the Head of State said he was pleased to see how the Kisumu County government and the national government are working together to ensure the stadium is completed as scheduled.
The stadium is one of the flagship projects of the national government financed by the Sports Fund, established by the president in 2018.
"My Administration will extend to the County Government of Kisumu every support to showcase Kenya and Kisumu to Africa and the rest of the world. I assure you that the remaining works will be completed in the coming weeks," said the President.
Uhuru also thanked the Cabinet Secretary for Sports CS Amina Mohamed and her team for their hard work and determination that paid off.
"In the same breath, allow me to say how proud I am to be addressing you and Kenya from this brand new Jomo Kenyatta International Stadium, Kisumu. Hongera Waziri Amina Mohamed and Your Team," he added.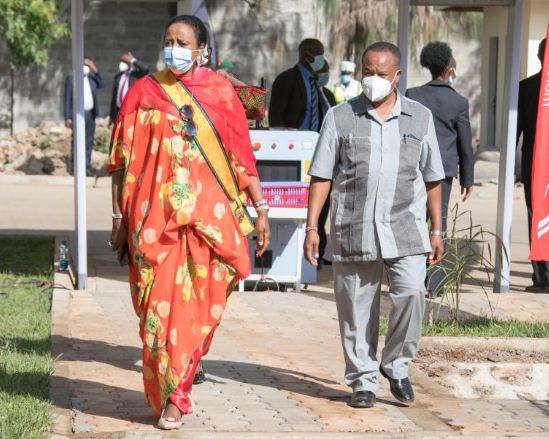 Uhuru further said, the stadium, which will have a basketball pitch, table tennis court, anti-doping room, rugby pitch, and a satellite police station, will play host to the largest Africities Summit ever hosted in the country.
"Fellow Kenyans, in concluding my remarks, let me say how delighted I am to formally announce that Kisumu City will, from 26th to 30th April 2022, play host to the largest Africities Summit ever hosted in Kenya," he added.
"That event will be a gathering that will feature ministers, mayors and leaders of local authorities, representatives of civil society, the private sector, academia, national, regional, and international financial institutions, development partners, and other stakeholders."
Upon completion, the stadium will also have 59 washrooms and a parking space for up to 600 cars.
Further, the stadium will have an eight-lane running track and food courtyards will also be erected.