FACT CHECK: What is the truth behind Sh498 million Jomo Kenyatta Stadium in Kisumu?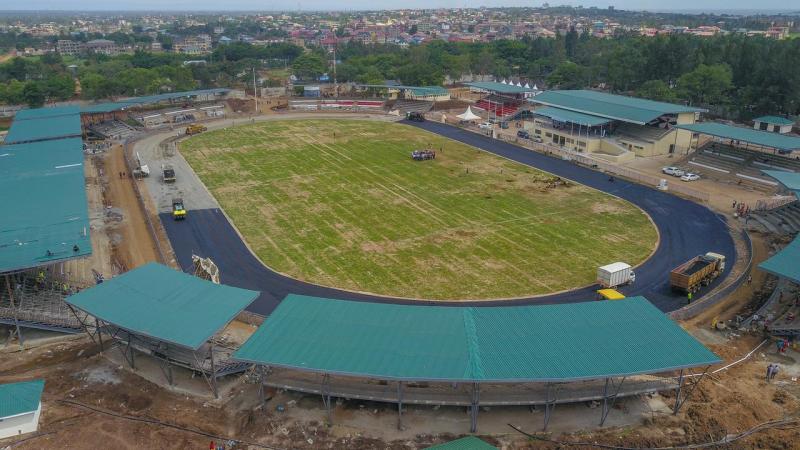 The Jomo Kenyatta International Stadium has raised eyebrows among Kenyans on social media with netizens claiming it did not meet the required international standards.
Different architectural impressions have been circulating for the past two days showing the proposed design plans of the stadium and what has been done currently.
The Standard Sports visited the newly built stadium at Mamboleo in Kisumu County on Thursday to find out the truth where the Ministry of Sports officials clarified that Jomo Kenyatta Stadium is not the same stadium as Kisumu County's Moi Stadium plan.
Principal Secretary in charge of Sports in the country, Joe Okudo, said architectural impressions circulating online do not represent the official design for Jomo Kenyatta, but for Moi Stadium whose works are yet to begin.
Okudo dispelled concerns raised by sports enthusiasts of Kisumu who claimed that the work done does not reflect what they expected as shown in the artistic impressions during the launch seven months ago.
"What we have constructed in Mamboleo is exactly what we promised to build in seven months, a record no stadium in Kenya is yet to achieve when you mention the likes of Moi Stadium (yet to start) and Bukhungu Stadium (incomplete)."
"The work done here is yet to be completed with the main purpose for the current rush being to be able to host the Madaraka Day celebrations here on June 1," Okudo said.
The fully-funded project through the Sports Fund is one of President Uhuru Kenyatta's plans to develop and rehabilitate stadiums across the country and nurture talents.
The new stadium, with a capacity of 30,000, will have the main playing surface, eight lanes running track, terraces all-round the stadium, one of the biggest VIP pavilions in the country and a lounge.
The stadium sits on a six-acre piece of land acquired from the previous facility that used to host Agriculture Society of Kenya Shows.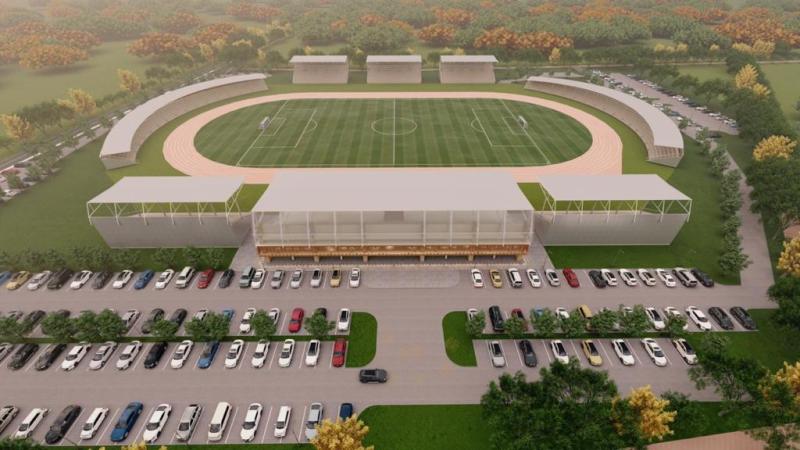 On Wednesday, Sports Cabinet Secretary Amina Mohamed said that the stadium will meet international standards when fully complete.
"The Madaraka Day celebrations will be a dress rehearsal for the facility. We will be checking what structural adjustments to make thereafter as we expect it to be elevated further," said CS Mohamed.
Additional facilities will be a basketball court, tennis court, a police station, offices, changing rooms, an anti-doping room, restaurant, conference area and a total of 59 washrooms for the convenience of the spectators.
The stadium will host both football and rugby games.
In addition, the stadium will have a parking ground for 600 cars and later a food court will be incorporated in various areas to provide access to more business opportunities.