Entries for Safari Rally swell as Toyota and Hyundai put forward their teams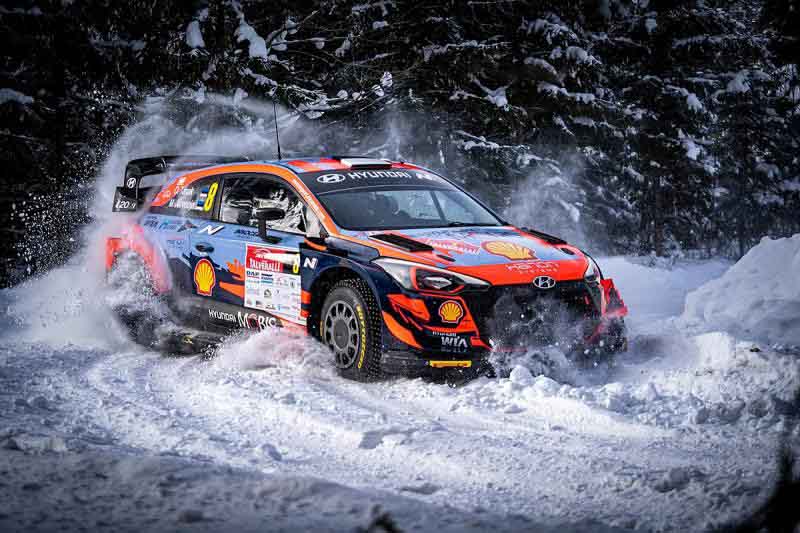 Ladies and Gentlemen, the WRC Safari Rally battle line has been drawn! Expect fireworks in Naivasha on June 24-27. The war is between Toyota and Hyundai. It's Sebastien Ogier versus Ott Tanak.
World champion Ogier will lead the Toyota Gazoo Racing gladiators whose names were received on Sunday afternoon at Kasarani Stadium in Nairobi by the Kenya Motorsport Sport Federation.
The Frenchman, whose pace-notes will be called out by compatriot Julien Ingrassia is hungry for an eighth title which he wants to accomplish in a Yaris brand.
"The Toyota Yaris is a car for the super-boys, it's a masterpiece of Japanese engineering." WRC Safari Rally CEO Phineas Kimathi noted when the machine, to be steered by Ogier at the gruelling Safari, was unveiled in Kenya last week.
To make his intention known, Ogier has already won two legs of the 2021 WRC; the Rallye Monte Carlo and the Croatia Rally. Ogier is also out for an eighth WRC Driver's Championship title following his victories in the category in 2013, 2014, 2015, 2016, 2017, 2018 and 2020. The 38-year old also has 51 wins in the WRC and seven titles of which six are consecutive wins.
The feats place him as the second most successful WRC driver, after former Citroën WRC teammate Sébastien Loeb (nine titles). Other drivers in the star-studded Toyota mix are Elfyin Evans of Wales to be navigated by Scott Martin of United Kingdom, Kalle Rovanpera of Finland to be assisted by compatriot Jonne Halttunen and Katsuta Takamoto of Japan who will be guided by Dan Barritt of Great Britain behind the wheel.
Rovanpera is son of Hari Rovanpera, who finished second in the last WRC Safari in 2002.
The Toyota line-up comes just days after South Korean manufacturer Hyundai announced their list for the Safari. The Hyundai Shell Mobis World Rally Team (i20) will be spear-headed by Estonian speedster Tanak.
Tanak, who won his WRC maiden title in 2019 has gone toe-to-toe with Ogier this season.
He has already won the second leg of the 2021 WRC in Finland. Other drivers in the Hyundai mix are Thierry Neuville of Belgium to be navigated by Martijn Wydaeghe and Dani Sordo of Spain whose pace notes will be read by Borja Rozada.
Rally purists believes the rocky Sleeping Warrior stage in Naivasha will determine who goes home with the Safari title. From the ARC championship held at the venue last month, it was evident that anyone who wanted to conquer the tough, muddy, rocky terrains needed a considerable time to focus before launching the ferocious attack like a lion.
It is arguable that many local fans will throw their weight behind Ogier since Kenya is a Toyota nation, owing to the availability of the brand spare parts.
Local drivers including Carl Tundo, Onkar Rai,Tejveer Rai and Karan Patel are expected to give the global drivers a run for their money if not the bragging rights.
Other manufacturers including Mitsubishi, M-Sport among others are expected to present their entries for the Safari before the closing date on May 25.