Olympic-bound Danillo Rosafio losing no sleep ahead of Tokyo trip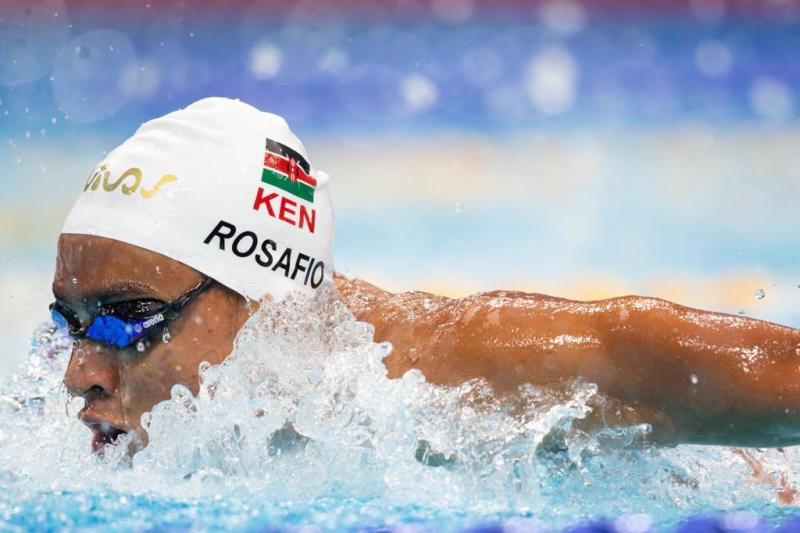 Kenya's only male swimmer to Tokyo 2020 Olympic Games Danillo Rosafio said he is not under pressure, but enjoying his training sessions ahead of the Summer Games.
"I am training, eating and sleeping well, which gives me a lot of freedom to swim without any pressure," said Rosafio, who will be making his debut at the Olympics that begin on July 23 to August 8.
"The goal is obviously to swim well especially in the heats and improve my personal timings. I have been working really well with my university college coach Gareth McNarry," said Rosafio from his training base at Loughborough University, in England.
McNarry had kind words for Rosafio, saying the Mombasa-born swimmer has shown that he's committed and dedicated to swimming.
"With the selection, Rosafio joins the list of Loughborough University and Swimming Olympians and we wish him well," said McNarry.
Kenya will be represented by Rosafio and Emily Muteti at the Summer games.
Muteti has pitched training camp at the Grand Canyon University in USA under coach Stevwe Schaffer. The two swimmers were picked by International Swimming Federation (FINA) on their top ranking points.