Drivers raring to show whose car is the best in ARC event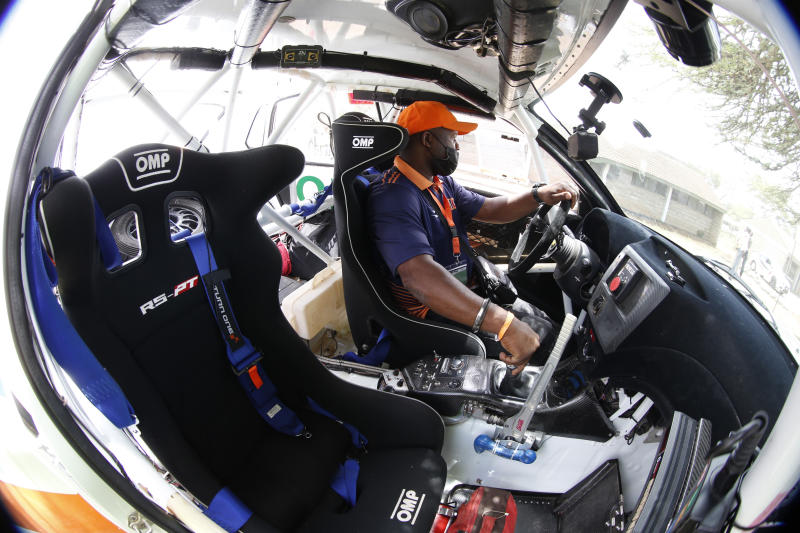 The opening leg of this year's FIA Africa Rally Championship (ARC) revs off in the rough terrains of Naivasha, Nakuru County today.
All the 35 entries were yesterday fitted with tracking devices at the Kenya Wildlife Service park in the lakeside town.
This was subsequently followed by free practice sessions.
The speed merchants who will take part in the adrenaline-filled weekend contest displayed their cars, which they have prepared for the gruelling continental showpiece.
The event will also count for points in the Kenya National Rally Championship series.
Sajar Khan, chief mechanic for the Times Racing Team, said they have chosen to compete in a Subaru Impreza because the car is easy to handle and maintain.
"We have always driven a Subaru. We have a thing for Subaru.They aren't as complicated as the Mitsubishi Evolution 10," he said.
Hamza Anwar of Times will be riding a four-wheel drive one, with four flat combustion cylinders with 152 horse power, 35.4 feet turning circle, a reasr seatback protector, front shoulder and hip rooms and a six-way driver seat adjustments.
Paraplegic driver Nikhil Sachania has, however, preferred a Mitsubishi Evolution 10 monster in his bid to look for a fourth successive title in the Special Purpose Vehicle category this season.
Sachania's says the car is super-fast, comfortable and very powerful.
"We have fitted the vehicle with a FIA approved fuel tank, fire extinguisher, suspension controls and a gear box. We look forward to finishing the race in the top ten," said team's mechanic Johnson Macharia.
Sachania will enjoy an inter cooled turbo engine, 303 horse power an ample head and leg room in the road warrior that is 177 inches long and 71.3 wide.
Karan Patel will drive a Ford Fiesta R5 with 1.61l turbo charged engine. The vehicle is fitted with an hydraulic servo-assisted steering wheel, widened bodywork and strengthened suspension torrents.
Raju Mohammed, the chief engineer who has prepared the machine for Patel, admits they will not be as a fast as the Evolution R4.