Chager wary of Kabras crew at Equator Rally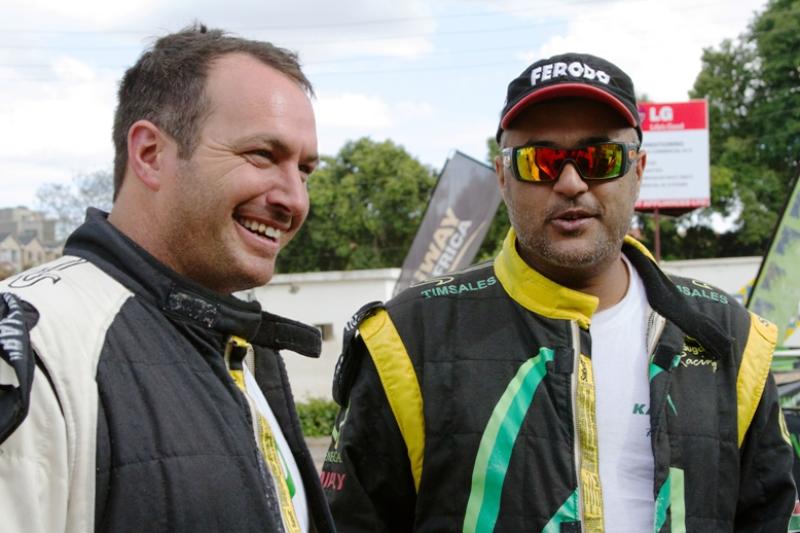 This year's Kenya National Rally Championship (KNRC) series leader Baldev Charger is focused on the top prize at the Equator Rally in Naivasha this weekend.
The speedster is however wary of his Kabras Sugar Racing compatriots, Tejveer and Onkar Rai who he believes will give him a run for his money in the African Rally Championship event.
"I have been monitoring the duo and honestly they are a force to reckon with, but I am prepared for the challenge," he said.
'Boldy' as Chager is popularly known among his peers beat the two siblings in the KNRC opening round in Nakuru in February.
But now he understands he has his work cut out ahead of the weekend contest that will also count for points in KNRC.
"The second round of the series in Machakos was canceled in the last minute but it did not affect me. I continued to train knowing that another event was coming, I believe fully ready for Naivasha," he said.
Tej who emerged second in Nakuru is also keeping his eyes on the trophy. Just like Chager, Tej believes he is well prepared for the task ahead.
"It is about what I want to achieve in the competition and in this case, a sterling performance. The brand we represent, Kabras Sugar also motivates us as a team," he said.
Tej is known for keeping his cards close to his chest.
Onkar who emerged third in Nakuru is currently working on his tactics with just three days left to the championship.
"I believe in my ability which I know will help me produce better results," said Onkar.
While responding to Chager, Onkar said: "He (Chager) is a clever driver and he has been in the game for many years so he understands it better, maybe he is playing some mind games before the competition.
"I'm going for nothing but the win although I know we have experienced drivers like Carl Tundo who I know is also targeting some good results."
Kabras Sugar will have four contestants in the Equator Rally, making it the most represented racing team in the event.
Tej and his co-driver Gareth Dawe, racing in Volkswagen Polo, will make the first group as Onkar and Drew Sturrock in Volkswagen Polo, will be the second pair under the brand.
Chager, assisted by Ravi Soni driving a Mitsubishi Evolution 10, make the third batch for the sugar millers and Guy Botterill with his co-driver Simon Vacy-Lyle on their Toyota Etios will be fourth off the ramp.
The Equator Rally comes days after the second round of the KNRC series in Machakos was cancelled.