Sh700 million Masinde Muliro Stadium to be ready in two months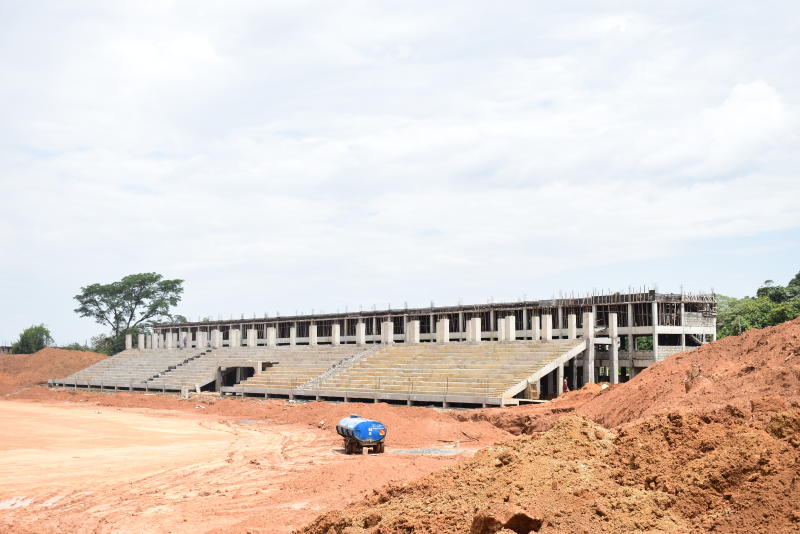 When you mention the name Benjamin Wabura Jipcho alias Ben Jipcho, memories of the 1968 Summer Olympics, Mexico roll back.
Jipcho set a blistering pace but sacrificed himself for a teammate to win the race earning himself respect and admiration from fans.
The athlete, who died last year aged 78, had set a torrid pace in the 1,500-metre race during the Olympics but towards the end, he paved way for his fellow countryman, Kipchoge Keino to bag a gold medal defeating then record holder, James Ronald Ryun who is now an American politician.
Ryun who had won the race for three consecutive years took home a silver medal in the race. Earlier, he (Ryun) had defeated Jipcho in the 1500-metre semifinal.
Jipcho used the first 55.9 seconds to sprint a distance of 400 metres with Ryun in the second place and Keino coming a distant third.
He (Jipcho) was leading until 800 metres when Keino took lead of Ryun in the second place and slowed to allow Keino to win the race at 3 minutes and 34.9 seconds. Jipcho finished in 10th position.
At the end of the Mexico Olympics, Kenyan athletes scooped eight medals but Jipcho was not among them, however, he won a silver medal in the 3000 steeplechase at the 1972 Summer Olympics and in 1973 he won the 5000 metres race in the All-Africa Games.
"The coaching team told me to allow Keino win the race since I was young and he (Keino) was ageing and had to bow to their pressure. I had to agree with them since we needed gold for Kenya," said Jipcho upon arriving back in the country. He was 25 years, three years younger than Keino.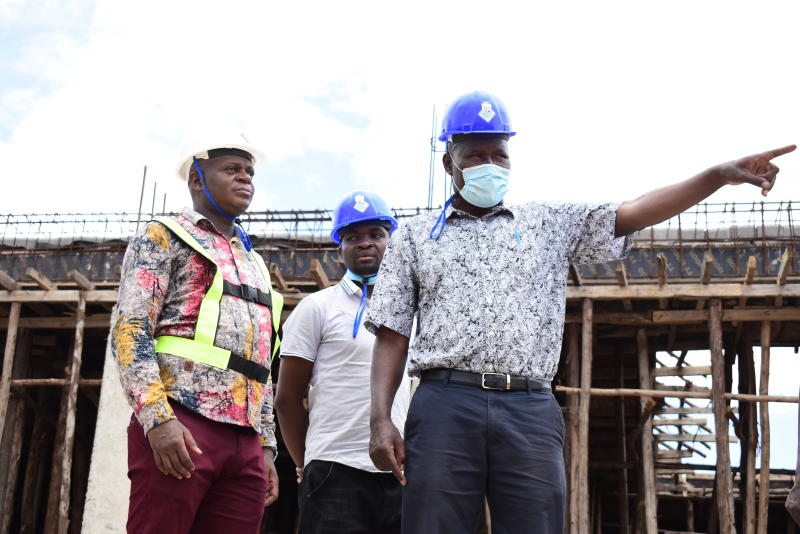 Fifteen years later, Jipcho proved his ability to compete on international stage and emerged one of the world's fastest runners by bagging many gold medals.
Coincidentally, Jipcho died at an Eldoret hospital on the same day Ryun received the Presidential Medal of Freedom at the White House from the 45th US President Donald Trump.
However, what many do not know is that the village boy who was born on March 1, 1943, at Kapkateny in Mount Elgon, started while residing in Bungoma upon completion of his secondary education.
He was identified by a British coach who had other trainers at Masinde Muliro stadium located in Kanduyi, just 3 kilometres from Bungoma town.
Bungoma offers a high altitude training ground for athletes. Besides Jipcho, the stadium has also produced some of Kenya's greatest sportsmen of their time like George Situma and Tom Wanjala who were winners of Gossage Cup in 1959 (now known as The Cecafa Senior Challenge Cup) and Mary Nakhumicha, a Paralympian, in Javelin.
Masinde Muliro Stadium sits on a 20-acre parcel of land and was first built by the colonialists in the 1950s, then called Kanduyi Stadium.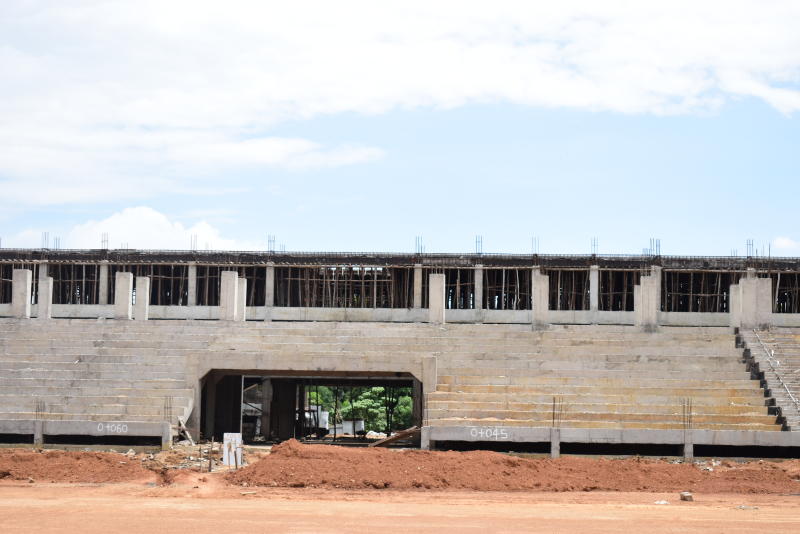 The facility hosted sporting activities in Bungoma and from neighbouring regions. At its prime, it hosted top league matches.
And three years to his death, Jipcho together with a delegation of sportsmen from Bungoma County met Governor Wycliffe Wangamati and urged the county chief to upgrade the iconic stadium to international standards.
The idea was to make the facility an ideal stadium where young talents could be nurtured.
"Phase One of the project is nearing completion and we are constructing it at a cost of Sh700 million and will be ready for use in three months' time. When the stadium is complete to FIFA standards by mid-2022, it will cost us at least Sh2 billion," said Collins Mukhongo, the County Executive in charge of Roads and Infrastructure.
The first phase of the stadium will accommodate up to 5,000 people including VIP bleachers with 2,000-seater capacity and public bleachers with 3,000-seater capacity. This phase will also include the construction of the main terrace, balcony and office space for heads of departments.
According to Mr Mukhongo who spoke to The Standard Sports Wednesday, besides the stadium playing host to Kenya Premier League matches, it will be used in grooming athletes and nurturing talent for the youth and sportsmen from the region and beyond.
"Ben Jipcho's wish was to see this stadium constructed to international standards as required by FIFA. Besides hosting football matches, it shall also play host to athletic competitions from across the country and beyond as it has been approved by the Athletics Kenya and the Football Kenya Federation," said Mukhongo.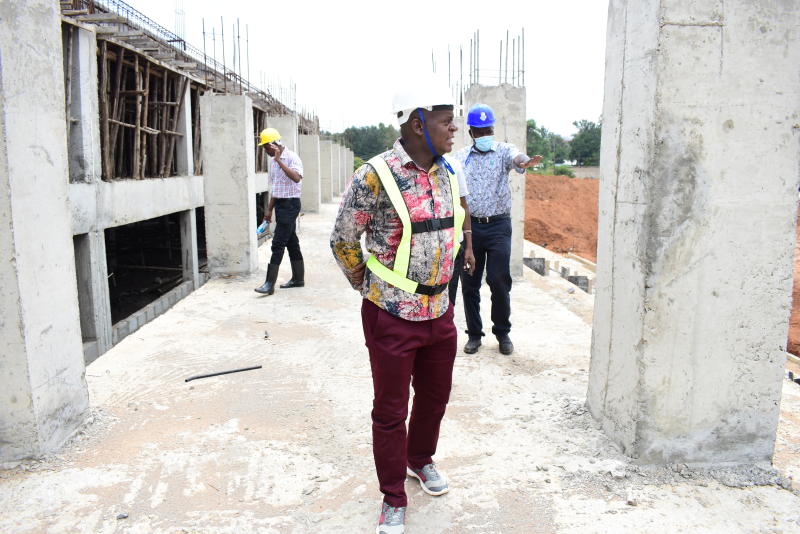 He said the stadium will also be open to host national and county government functions apart from sporting activities.
Currently, the facility serves as home ground of Kenya Premier League side Nzoia Sugar FC and Bungoma Super Stars that play in the Football Kenya Federation (FKF) Division One.
The second phase will see the stadium expanded to a 25,000-seater capacity facility – the biggest anywhere in the Western region after Bukhungu Stadium in Kakamega.
When complete, the stadium will have different facilities and offices including spectator areas, changing rooms, lockers, rooms for sports officials and team coaches, changing rooms for ancillary staff, public washrooms, First Aid and medical centre, pitch maintenance and control room as well as VIP Lounge.
Others include a Media Centre, VVIP Lounge, boardrooms, an anti-doping room and referee changing rooms. The stadium will have a basketball court, football, volleyball, rugby, hockey and netball pitches, a swimming pool and a hall for indoor games and a gymnasium.
The facility will also open room for investment in the sporting industry and guarantee the County revenue of up to Sh10 million annually from the current what it generated before facelift of around Sh100,000 annually.