Sports, sex and scandals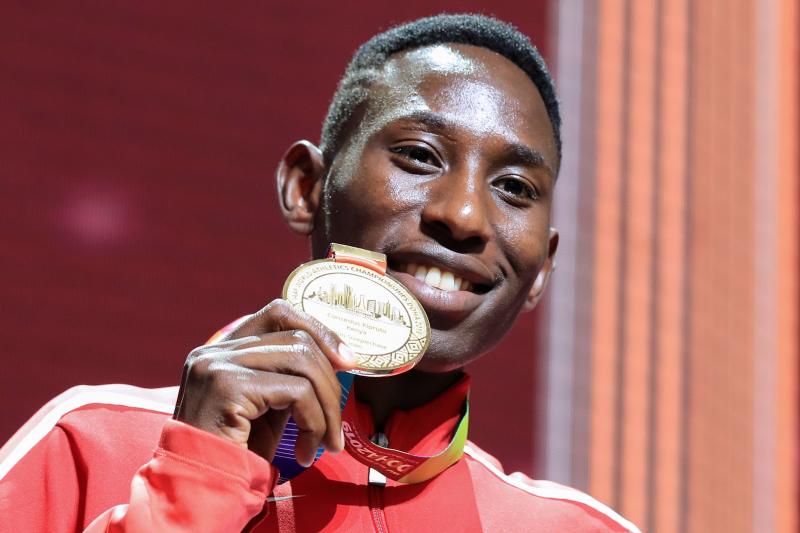 In the testosterone-driven world of professional sports, it should come as no surprise that stars are regularly caught up in damaging sex scandals.
The success, money, fame and power these figures command can be described as a magnetic pull or an addictive attraction to their adoring fans and in some cases, this fine line is crossed.
As the sportster.com website wrote, "unlike the average person though, the athlete takes hits to both their private life and also their public image."
It adds, "in a world which is more driven by image than ever, one slip can cause an image which was cultivated over years, even decades, to fall apart in an instant."
Sports stars, just like those in entertainment, business and politics are also put on a higher moral pedestal than the average Joe or Jane and therefore, the pressure to maintain this exalted image is almost as intense or greater than competing at the top level.
They are expected to keep respectable distance from celebrity-hungry fans while also lapping up their adulation where any semblance of normal life dissipates with every shining performance.
Over the years, a handful of Kenyan sports superstars have been caught up in damaging or potentially damaging sex scandals that stunned the nation.
Last November, Conseslus Kipruto, Olympic and world 3,000m champion, pleaded not guilty to defilement charges and was released on a Sh200,000 bond.
Take a quick survey and help us improve our website
Take a survey
The case is set to be heard next month, just two months before the Tokyo Olympics, where the 26-year-old would have planned to defend his title.
If convicted, he faces a jail term of up to 20 years.
Kipruto or "Conse" as he is affectionately known, is celebrated for single-handedly upholding Kenya's dominance in the water and barriers race since succeeding Ezekiel Kemboi as steeplechase king.
The country was on the verge of losing the cherished title at the Rio 2016 Olympics, London 2017 and Doha 2019 World Championships before Conse dug deep, sometimes from beyond the depths of human abilities to win gold.
On November 17, 2020, he hit the headlines yet again when he appeared before a Kapsabet court hiding his face in a purple hoodie, flanked by two suspects, a far cry from the podiums and imposing sporting cathedrals his talent has shone through.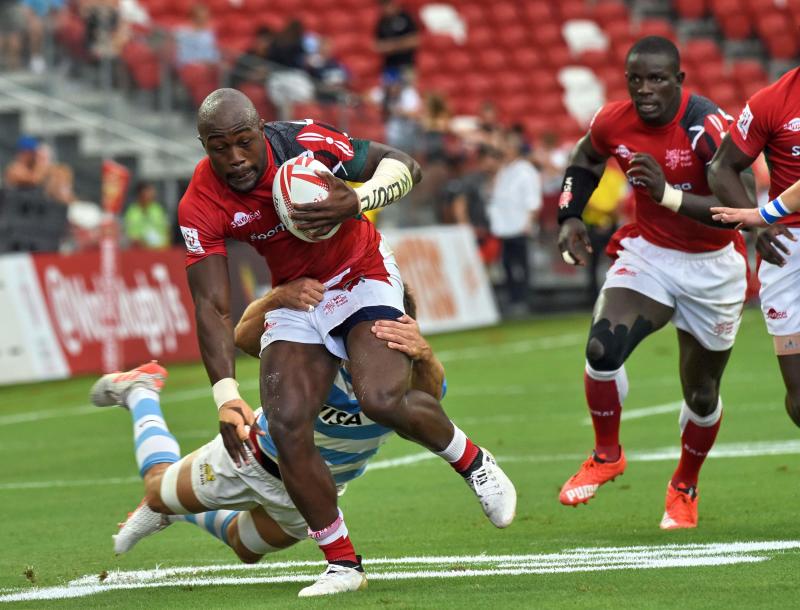 Last July, the High Court in Nairobi ordered a retrial of two former Kenya 7s rugby stars, Frank Wanyama and Alex Olaba, who were convicted of gang rape in a case that shocked the nation two years ago.
The fresh trial was ordered when the High Court established existing records did not show whether one of the witnesses was sworn or not, after the two appealed a 15-year sentence each was handed in August 2019 by Milimani Chief Magistrate Martha Mutuku.
Wanyama and Olaba were accused of gang-rapping an upcoming musician in an apartment in Nairobi after a night out in February 2018.
The two claimed what happened was consensual.
In July 2012, just before the London 2012 Olympics, Ezekiel Kemboi was charged with stabbing a woman in Eldoret.
The charges were later dismissed as "Baba Yao" went on to bring home the gold from London and share lunch with the then President, Mwai Kibaki, when the team returned from the Summer Games.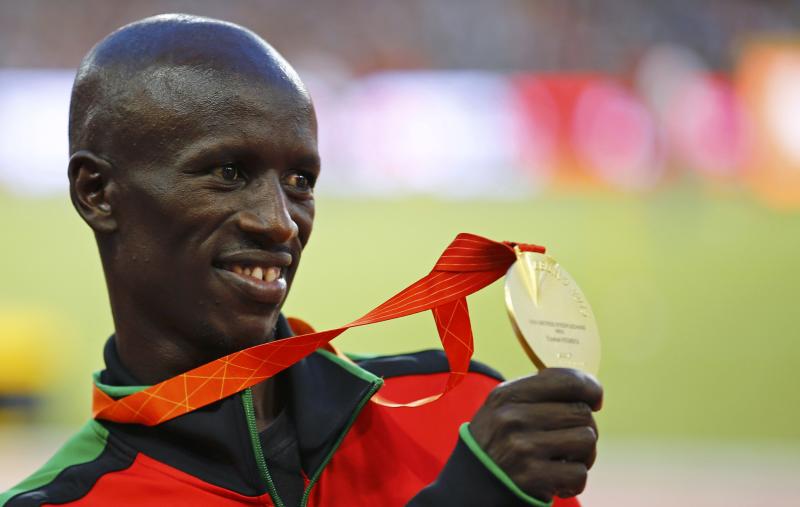 Harambee Stars captain, Victor Wanyama's name also appeared in sleazy headlines when a then 19-year-old socialite accused him of "sex for cash", in a video posted online last year. She named the midfielder among several Kenyan celebrities she claimed to have slept with.
She also alleged that Wanyama, who plies his trade with MLS side Montreal Impact, paid her Sh700,000 for her services. His claims made global headlines but barely four weeks later, the woman who goes by the name "Shakilla" apologised to the football star and his family for making false claims, saying she was intoxicated.
"I would like to take this opportunity to apologise to Victor Wanyama for the horrible things that I said about him. I've never met Victor and neither has he paid me nor had sex with me," she later said.
"I was drunk at the time, foolish and excited about being on X-tian's live show. I apologise to his family and I'm sorry for any pain that I may have caused," said Shakilla after Wanyama sued her for defamation.
The common thread in the above cases and many others that have plagued reputable Kenyan sportsmen is that these stars are not immune to being caught "pants down" or being soft targets of depraved fans.
Some athletes can recover from these scandals and become even more famous and revered for their accomplishments than they were before.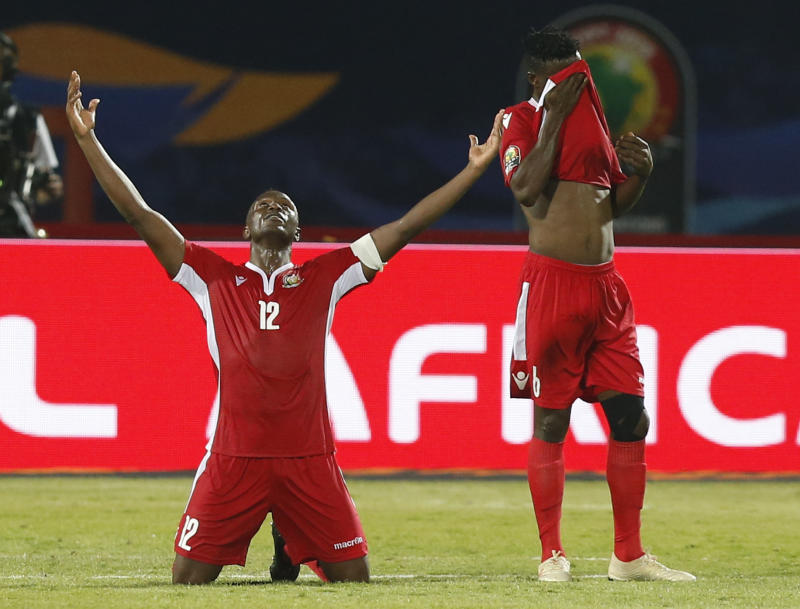 For others, however, the sex scandal becomes something they cannot shake off and it weighs them down into a level of mediocrity that they are never able to escape from.
The legacy of 800m great Billy Kochellah, the two-time world champion, is forever tainted by the allegations he raped two women in Europe. He denies the allegations.
While any average man is likely to be caught pants down, another problem top athletes face are those adoring fans.
Supporters, society and media hold them in high esteem and treat them as heroes or people of high morals. Unfortunately, their elevated status sets them up nicely for a fall made harder by the legion of people who look up to them.
And of course, what works against them further is that bad news will always outweigh the good.
When Kipruto, for instance, lamented the purge on long-distance races at World Athletics Diamond League meetings two years ago, only a few local media outlets took up the story.
However, in his week from hell, he has made headlines in Malaysia Strait Times, China Morning Post, the Sun, Independent and Guardian in the UK, Washington Post, Chicago Tribune and Boston News in the US to the Asahi Shimbun in Japan.
There is just a fascination to a story where an athlete gets caught with their pants down which the viewing public just cannot look away from as Kipruto belatedly discovered.