Standard Sports Fantasy Premier League Gameweek 27: Are you ready?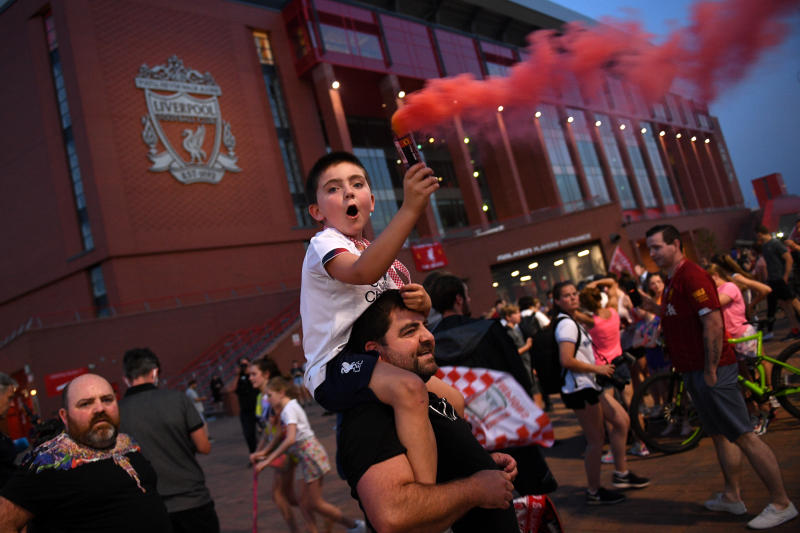 Nothing excites football fans around the globe during the weekend as much as the Premier League.
Arguably, it's the most-watched and competitive league in the world. Players and managers in the English top-flight are always the centre of attention upon a match result.
From home, fans have the chance of managing their own customised teams through the Fantasy Premier League. The team is awarded points based on individual performances following every Gameweek.
Gameweek 26 in the Fantasy Premier League saw over 11 million transfers made, with Leicester City midfielder Harvey Barnes most transferred IN player. Manchester United's Bruno Fernandes was the most captained with Tottenham's Gareth Bale emerging 'King of Gameweek 26' with 19 points.
Other most transferred players West Ham's Jesse Lingard the Man City's John Stones, Kevin de Bruyne, Ilkay Gundogan and Ruben Dias. A total of 265,817 Wildcards were played, with 129 the highest points scored in the gameweek.
(STANDARD SPORTS FC) is also on Fantasy Premier League and is currently ranked 706th with 1254 points in its league, STANDARD SPORT LEAGUE. The league has 935 members. On Gameweek 10, we scored 33 points.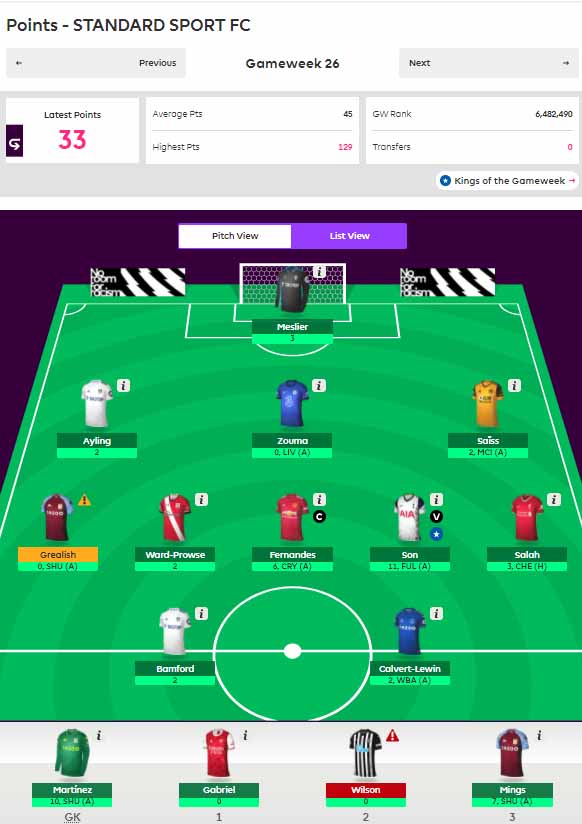 Gameweek 27 fixtures: Saturday 6 March 2021
Burnley vs Arsenal
Sheffield v Southampton
Aston Villa v Wolves
Brighton v Leicester
Saturday 6 March 2021
West Brom v Newcastle
Liverpool v Fulham
Man City v Manchester United
Tottenham v Crystal Palace
Monday 8 March 2021
Chelsea v Everton
West Ham v Leeds
Wednesday 10 March 2021
Manchester City v Southampton