Kinoru Stadium has turned out very well, says CS Amina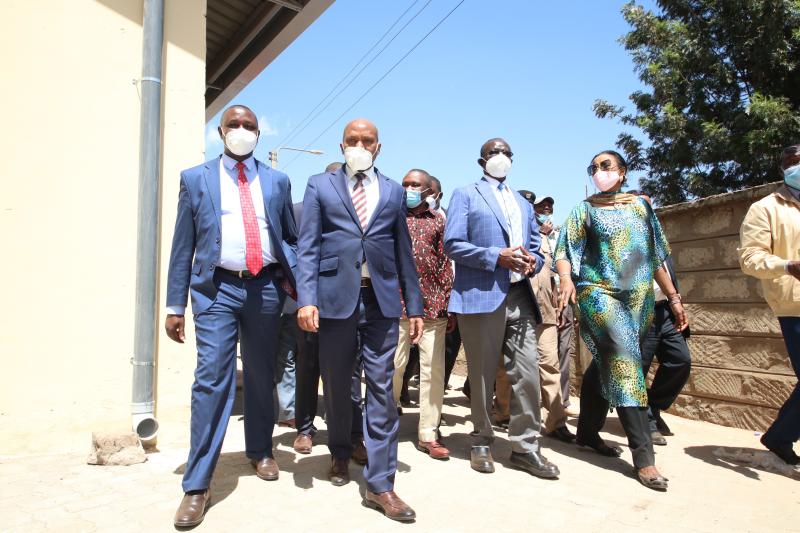 After a number of visits to inspect the Kinoru Stadium construction work, Sports Cabinet Secretary Amina Mohamed has announced that the nearly Sh1 billion project is as good as complete.
Amina, who inspected the stadium in the company of Meru Governor Kiraitu Murungi and other officials yesterday, said what remained was some painting and laying the tartan track.
"I am very pleased today, much more than I ever was in the last visits, because there is a lot of work that is going on," she said.
"I will convey the message to the President that 99.5 per cent of the work is done."
She said part of the remaining work was to clear the area of structures in order to landscape the complex.
"We are going to clear the front of the stadium and remove some of the buildings there to pave way for the landscaping befitting a stadium of that size and standards."
"We are looking forward to doing that in the shortest time. Our instruction from the President is to finish this as quickly as possible because he wants to come and open this stadium.
"We want to make sure we are ready for all that," she said.