Sports infrastructure: Amina orders contractor out of Wote Stadium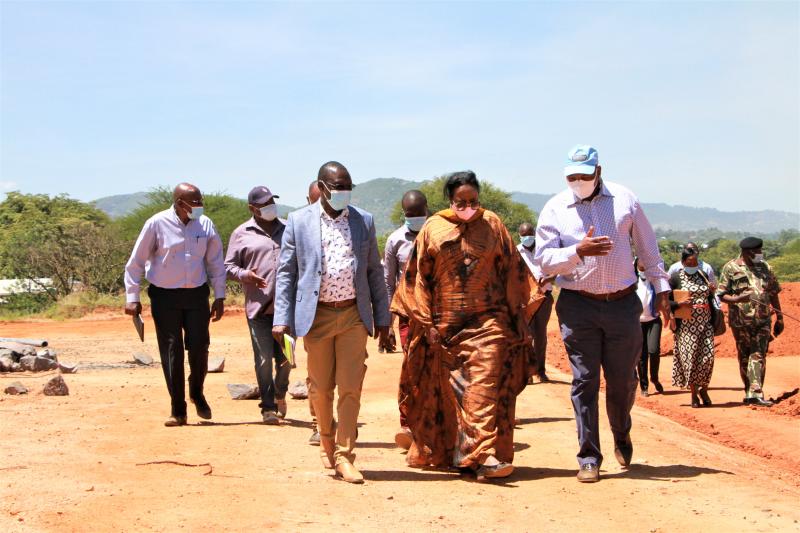 Sports Cabinet Secretary has ordered a contractor out of the Wote Stadium and handed its construction over to National Youth Service (NYS).
The CS said "it was clear the contractors Nitram and Traphes Enterprises Limited lacked the financial capacity" to undertake the project. She said the Ministry had exhausted all necessary notices and warnings, including having to extend the completion date to December last year.
Amina said the government had already paid Sh147million out of the stipulated completion cost of Sh300 million.
"This project must be completed and as a ministry, we have decided this project and two others will be handed over to NYS with clear instructions to be finished in record time," CS Amina said.
She said despite the government seeking to empower local contractors, they have proved they can't complete projects in the stipulated period.
"Coming here day in and day out and holding discussions is a waste of time. We can't rely on this contractor anymore and we can't reassign to another contractor," she added.
The contractor said he was facing a string of challenges.
"The initial design of the stadium changed and we were taken to a bad terrain that was not flat and we had to level the ground at a depth of nine metres," said Mark Muendo of Nitram and Traphes Enterprises Limited, the main contractor.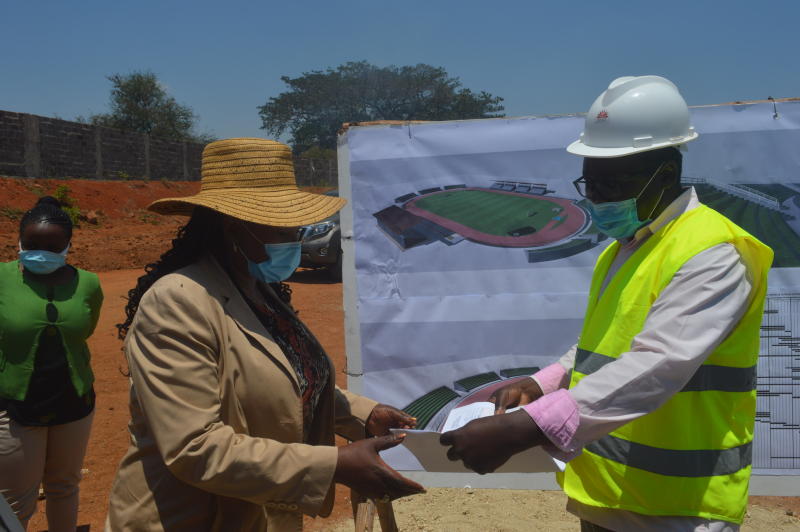 He said they found ground water at the pavilion section prompting them to raise a certificate for variation amounting to Sh48 million.
"Sports Kenya has failed to approve that variation of Sh48 million and they are aware of this and so there is nothing like a lack of capacity arising here," he said.
Muendo said that during the rainy season, they couldn't continue with works at the main arena where red soil is currently being levelled since it could become mud.
Simon Chelugui, the Cabinet Secretary for Social Services said the government will not accept anymore excuses.
"We want to change how we do things, how we deliver services to Kenyans and we are not going to listen to blame games.
We will only follow the project timelines," said Chelugui.