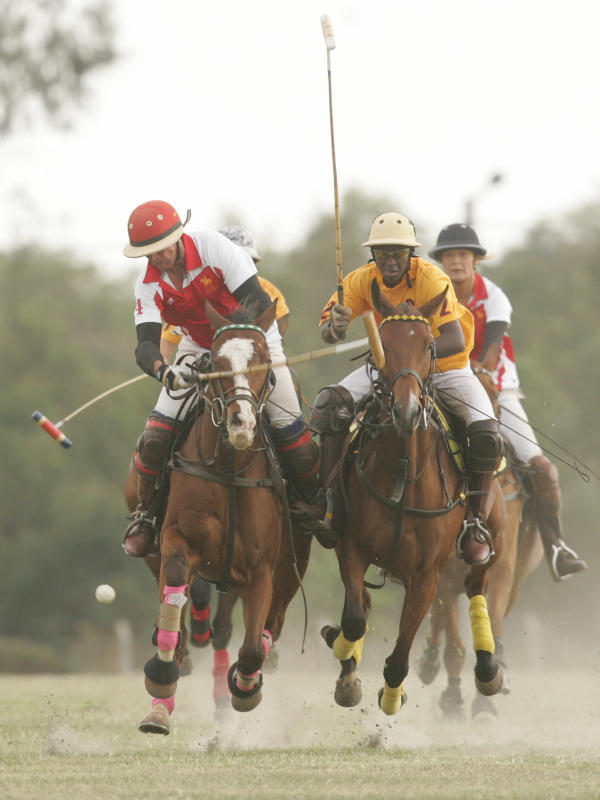 Twiga secured their slot in the finals of the annual Resolute Soldiers Salute Cup finals as the tournament started at Nairobi Polo Club yesterday.
Twiga defeated Simba 6-2.5 in the mouth-watering match subjecting the losers to play in the losers Plate finals this afternoon.
As the two teams battled for top honours, credit goes to handicap 0.5 Jadini Nzomo and handicap 2 Kimoi Moi who were in a class of their own for their teams in a battle hardened match that saw Jadini's side emerge victorious.
Jadini who played for Twiga team of Jules Camm (2.5), Louis Du Toit (0.5) and Miranda Rojimn (-1.5) was an inspiration as his well connected passes led to a 1-0 lead from a 60 yard goal he scored in the first chukka.
Kimoi who turned out for Simba played his heart out in the first three chukkas, but his efforts did not pay off as his teammates Pyhlippa Gulden (0), Lochie Stichbury (-0.5) and Silke Hampson (-1) also gave a good account of themselves but luck was not on their side as a lower handicapped team.
In the second chukka, Jules Camm and Toit (Louis) added two more goals for Twiga, which was the strongest side in the match giving their opponents the advantage of starting the match with half a fraction of a goal.
In the third chukka, Camm shattered the hopes of Simba of making a comeback.
However, Phylippa Gulden scored two quick goals in the final chukka to give Simba some pride.