How fan-free stands would sway referees' decisions
Why would referees call a game differently based on the presence or absence of spectators?
It's not because they are prejudiced or corrupt maybe. It is because they are people too! (Contrary to popular belief).
For this reason, they are influenced by one strong force called social influence. So let's dispense with some logic, realities and conspiracy theories.
Conformity bias is one such influence, the need to conform to a group's belief. Psychologist Solomon Asch conducted a trial to ascertain that conformity bias exists and made three explanations why human beings try to conform: they want to fit in with group, they believe the group is more informed than they are and siding with a group eases the stress of being an outsider mainly in debatable situations.
Now associate this with sports officials in front of a partisan crowd. In their wish to make a right call, it's so simple to see how they would side with a larger group (fans) decision, swayed by a crowd seeing the same passage of play they did.
Call it offside and fans frowningly question who is your mother, wave play on and they'll cheer in concurrence with your call. Referees don't aim for this kind of bias, mostly not even aware of it but it's just a natural human response.
Existing research has established that home advantage has dropped since games were played in empty venues -an instance of Bundesliga, EPL and NBA. Many teams tend to win most of their home matches in contrast to away matches.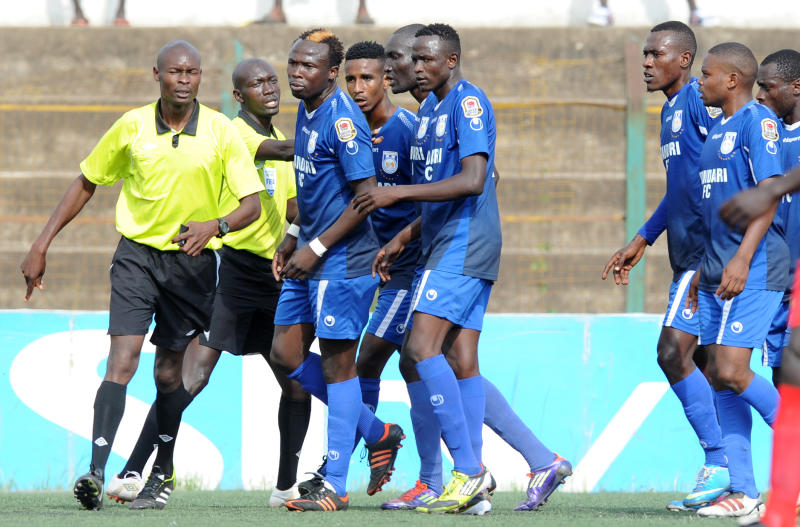 There are a number of potential fine points for that and one is due to the crowd noise, refs are likely to award discretionary decisions(extending time, controversial penalty kicks and harsher punishments) that will calm down the home crowd. Home advantage outcomes are more apparent in some sports than others and they play a crucial part in determining the results of the sports where the referee's calls seems to had to influence the result.
Sometimes when a referee gets to the pitch and evaluate its hidden nature, you start praying for a fruitful game so that you return home peacefully. A number of pitches are 'unmortable' and you can fancy your fate if the home team loses the game owing to the referee's error. If a decision goes against the home team is greeted with an uproar of fans, many referees panic and maybe twisted to satisfy them with a decision to equalize the scales.
For the foreseeable future, there may not be noticeable cheering, no booing and no riots in the stands. So what should we expect when games are played in fan-free venues? A bit of local and international matches may not be the best litmus test yet.
Perhaps, a more useful question should be "what are the takeaway points from this period? "How will referees maintain the same level of neutrality once games resume with fans in? How will we make calls based on cold judgment and not boiling social influence? However, psychology is a strong cue. If you heed to fans after a disagreeable call, refs can be blind. But they're just people.
The resumption of games amid the pandemic has presented a prospect to observe the regular absence of social pressure from fans. I tip the behavior of coaches on the sidelines will be in plain contrast to what we observed pre-Covid. They'll seek clarification from referees calmly and respectfully since there'll be no need to be over-emotional for the fan's benefit.
My big dream is that the absence of fans in stadiums will give us a moment to do a 'gut check' as to the kind of fans we are at matches. If the quality of the referee is unmoved (or improved) without fans there to shout, will that conduct be needed when sports resume normally?
The writer is a K.U student and rugby referee.
Odimtaani transforms local game
Odibets, who in 2020 came in as Harambee Star's motivational partner signed a multi-million sponsorship deal back in 2019 with FKF...