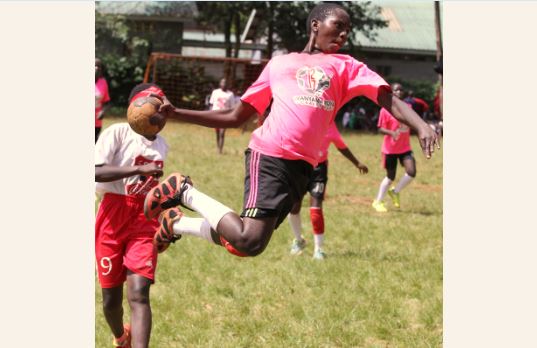 Kenya Secondary Schools Sports Association (KSSSA) Secretary-General David Ngugi is hopeful the Ministry of Education will find a way to incorporate co-curricular activities in the current schools' calendar.
According to Ngugi, sports form a crucial part of learning and should be included in this year's learning for holistic development.
"We hope that once schools open, the Ministry of Education will find ways on how to include sports in this year's calendar. Students need sports for their physical and mental well-being," said Ngugi.
"Without sports, there will be problems because even containing students in school will be very difficult."
He added that the country can't put sports on hold as it transitions to the Competency-Based Curriculum (CBC).
"CBC puts emphasis on the importance of developing talents, skills and knowledge with the aim of applying those competencies in real life situations. In the spirit of CBC, we should not shelve sports for we will be ignoring our talented students."
Looking back at 2020, Ngugi says it was a year of double loss to students, especially those in Form Four.
"To many, it is a lost year, but for our students in Form Four, who missed a chance to showcase their talents, it is double loss. It is at the games that most of them secure scholarships to top universities."
"Some have secured employment in our disciplined forces while others have joined corporate clubs after being scouted. Unfortunately, our current Form Four students lost this once in a lifetime opportunity and will now have to find other platforms to get noticed."
Last year, KSSSA was set to make another milestone of competing at the International Schools Sports Federation (ISF) World games, which were to be held in October in Jianjing, China.
However, due to the Covid-19 pandemic, they will have to wait longer.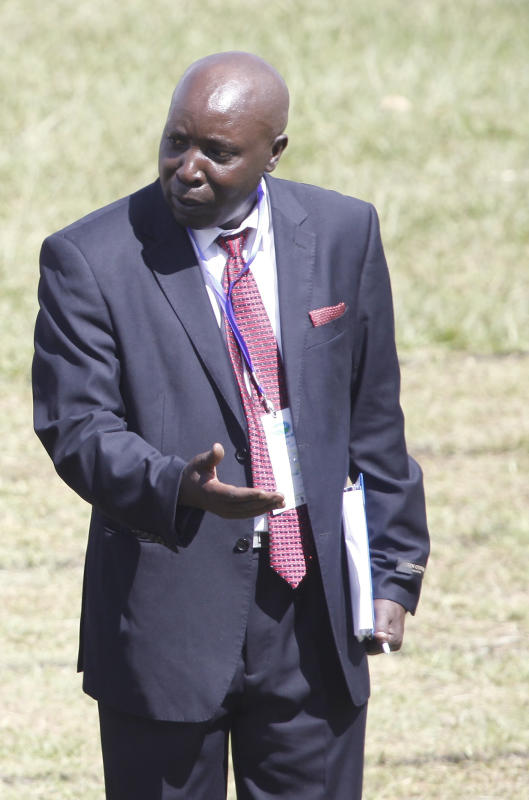 Ngugi said KSSSA, which has for years been the talent incubator for top talents, is looking forward to resumption of schools sports.
Students, their teachers and coaches are also yearning to return to action.
St Anthony's Boys Kitale hockey coach Kelvin Lugalia said most students struggle with low self esteem and over the years, he has been able to help them through sports.
"The government should allow sports to resume because it adds value to students. Over the years, I have seen students improve in class after discovering they are good to play for the school. Through sports, I formed bonds with my students on the pitch more than in class which has made them open up, making it easy for me to assist whenever they have a pressing issue," Lugalia said.
Celebrated volleyball coach Justine Kigwari can't wait to do what he loves doing when he's not teaching.
"At Kwanthanze, we will keep the fire burning. 2020 was not favourable but we will not let it hold us back. I have very promising players who have what it takes to succeed in the sport and it is my duty to ensure they achieve their full potential," Kigwari said.
Having nurtured some of the big names in women's volleyball including Sharon Chepchumba, who also plays for Kenya Commercial Bank (KCB), Gladys Ekaru of Kenya Pipeline, Lorine Chebet of Kenya Prisons among others, Kigwari says all is not lost.
"I have maintained contact with my players through their parents and guardians. I always encourage them to remain positive and keep their eyes on the ultimate prize. To all Form Fours, missing a chance to showcase your talents at school games is not the end of your dreams. Many opportunities await you in colleges, universities and clubs."
Kigwari must have done well inculcating positivity in his players who despite their dreams of signing off in style being shattered by the pandemic, remain optimistic of shining after school.
Magdalene Mwende, who was hoping to win both the national and East Africa Most Valuable Player (MVP) awards, said missing to take part in the school games was just a delay to achieving her goals.
"I was determined to help my school retain both national and East Africa titles. I also wanted to win the MVP award, but it never happened. I still believe it is just a delay and I can achieve my dreams. I love volleyball and I know I will excel and get a club to play for," Mwende said.
Mwende, who can play in three positions; Right, left and centre, also yearns to join her predecessors like Chepchumba, who she considers her role model at KCB.
Gloria Make is also eying a place in under-20 national team.
"My aim was to join Kenya Pipeline, KCB or Kenya Prisons after school, but I now have to fight for a place in the under-20 team so that I can showcase my talent and hopeful secure a place in one of the clubs," Make said.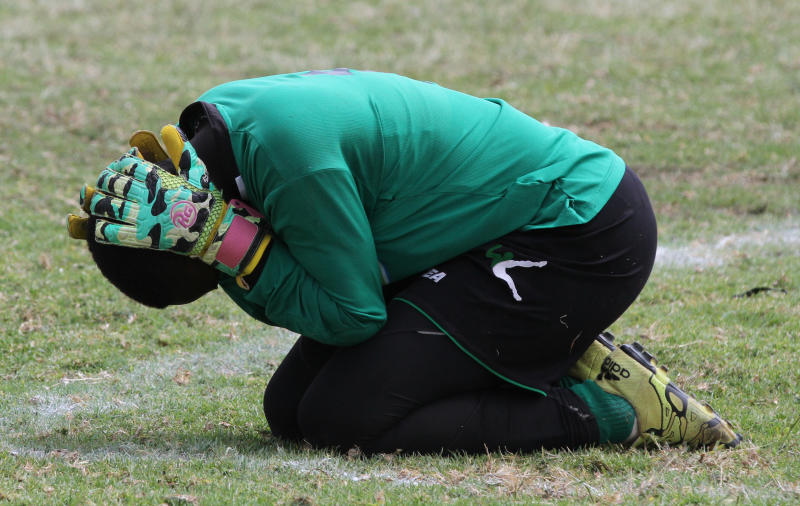 At Loreto Limuru, basketball players Britney Nafula and Margret Wambura are also looking forward to better days.
Nafula, who is hoping to join the University of Nairobi (UoN) School of Medicine, says the pandemic might have been a blessing in disguise.
"In my case, it might have happened for the best because I had a chance to focus on my studies. I love basketball and I intend to continue playing after high school. I want to pursue a career in medicine at UoN but I will be playing for Zetech University," Nafula said.
Just like her compatriot, Wambura, who dreams of becoming a physiotherapist, will also be counting on Zetech coach Maurice Obilo to help her excel in basketball.
"I hope to have a longer career in sports not just as a player but later on as a physiotherapist. Coach Obilo has been working with us and he is still willing to help us grow in the sport and that is why I will also play for Zetech even though I'm likely to join UoN," Wambura said.