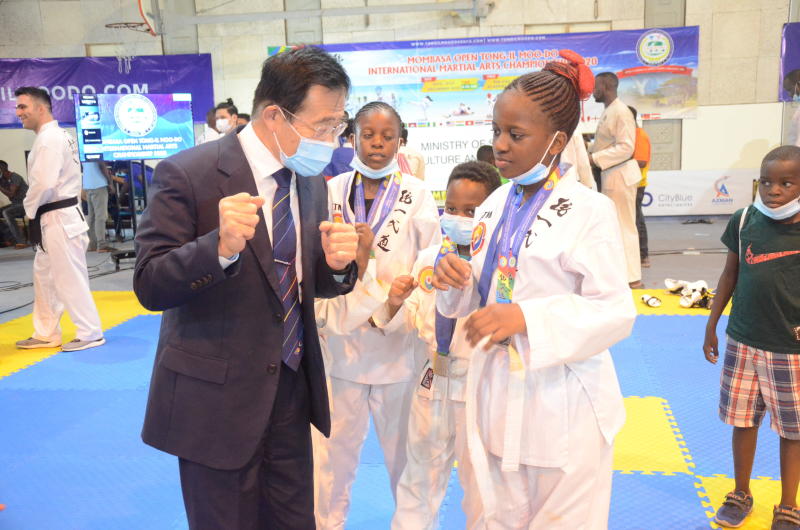 Poghisio: Anti-Doping law change good
Senate applauds National Assembly for passing the amended Anti-doping bill into law.
The Senate has lauded the National Assembly for the passage of the amended Anti-Doping bill .
Senate Majority Leader Samuel Poghisio said the amendment was overdue as Kenya continues to grapple with drug cheats in athletics.
President Uhuru Kenyatta is expected to assent the bill into a law.
"This will harmonise the Anti-Doping Act of 2016 with the 2021 World Anti Doping Code and Regulation, which Kenya is party to," said the senator
The senator spoke at Travellers Beach Hotel in Mombasa when he was honored with an honorary black belt by the World Tong IL-Moo Do Federation founder and President Takamitsu Hoshiko. Africa Tong-IL Moo-Do Federation President Clarence Mwakio was also present.
"It was not easy to host an international tournament at this period of COVID-19 pandemic restrictions, but we feel honored by the World Tong IL Moo-Do Federation for sanctioning the event," said Poghisio
"I commend the ministry of sports for its support towards the success of the tournament that has gained world recognition," added the West Pokot Senator.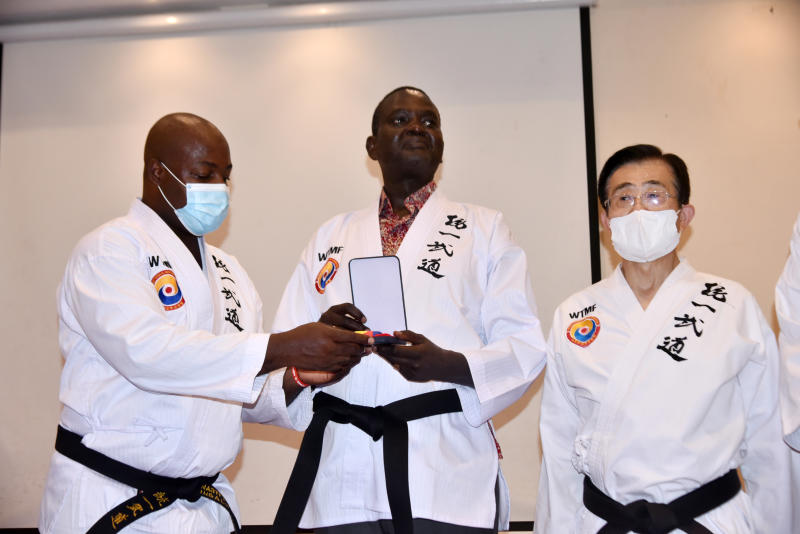 He said the growth of Tong-IL-Moo-Do in the country has impacted many youth positively.
"For Kenyans to be fit to fight chronic diseases including covid-19 pandemic, they must engage in vigorous training," added the Senator
"With this belt on my waist, you have a voice to promote the sport locally and internationally," Poghisio assured.
Hoshiko said Kenya had stood firm in the promotion of the sport and challenged other African countries to come out strongly to be part of the development of the sport in the continent.
Mwakio challenged Kenyan players to keep on training for several upcoming international championship.