Mozzart Bet sets up first ever ICU facility in Chemolingot Sub County Hospital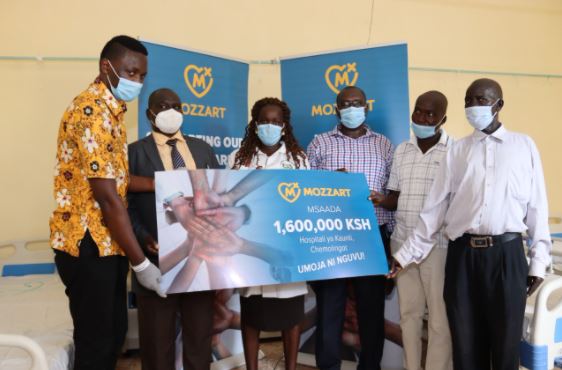 This is the second time in just a week that Mozzart Bet is donating ICU equipment to a healthcare facility.
Their goal is to show support to medical professionals by improving working conditions of health workers, while at the same time establishing support for communities.
"We didn't have any of this equipment before. It is a big step to this hospital since won't be referring our patients to Nakuru or Kabarnet. All critically ill patients will be receiving those services from today in this facility. As Chemolingot Staff, Chemolingot community and Tiaty at large, We are eternally grateful to Mozzart.
"This Hospital serves the whole of Tiaty, and we consider ourselves very lucky because this donation came just out of the blues. We are very happy," said Dr Elizabeth Chebet, Medical Officer, Chemolingot Sub County Hospital.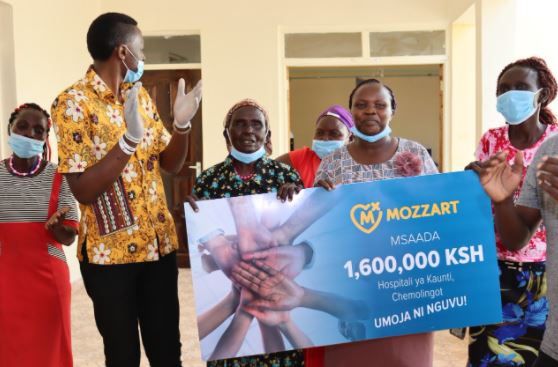 Chemolingot Sub County Hospital operates as a Level 4 Hospital serving the whole of Tiaty Sub County, East Pokot. Despite the ICU equipment donations from Sports Betting giants Mozzart Bet, the facility still lacks a fully functional theatre due to the lack of a few critical equipment like an Air Conditioner and a Saction Machine for incubating patients.
The event was graced by the Director of Medical services Baringo County Dr Kiprotich Chepching, who also made it on behalf of the CEC Health Baringo County, Hon Mary C. Panga.
Considering that Tiaty is one of the hard to reach areas, the Director of Medical services thanked Mozzart Bet for providing the ICU beds, Patient Monitors, Oxygen Concentrators among other items.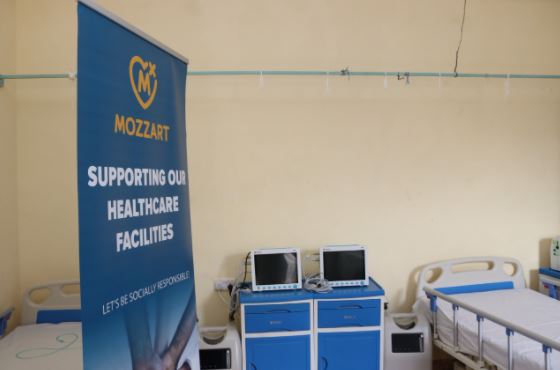 "On 16th October 2020, we commissioned this Theatre, and amongst the things we were wondering is how to speed up services around Tiaty by getting an ICU. We have been in a pandemic and were not well equipped with an ICU, the only facility being Baringo Level 5 Hospital. This will save the whole of Tiaty, both East & West up to the Kolowa side, and the end of Baringo County, Kapedo. We are really grateful to Mozzart Bet," said Dr Kiprotich Chepching.
According to Okoth Ochieng', Mozzart Bet's Marketing Manager, supporting Kenya's Healthcare Facilities has been a priority in Mozzart's Corporate Social Responsibility works in recent months, and their aim is to make a difference.