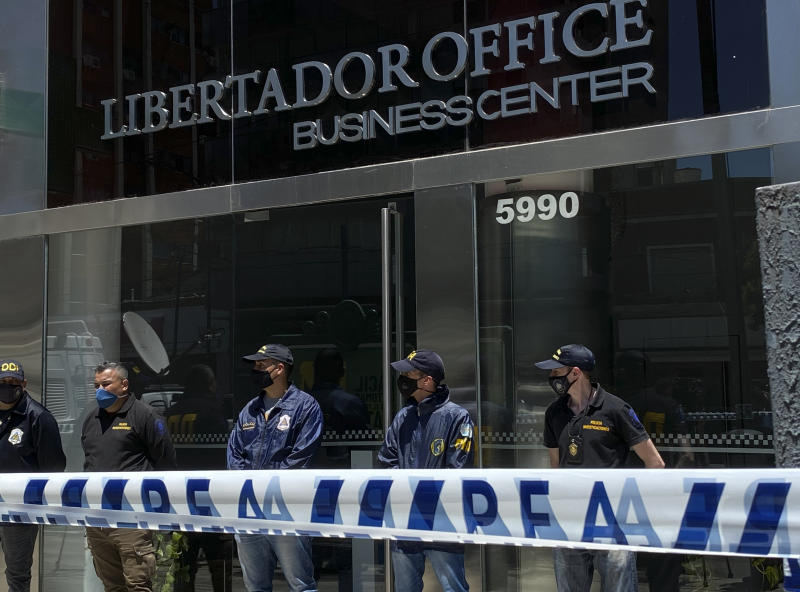 Investigators probing the death of Diego Maradona have ordered a search of his personal physician's home and office amid local reports they are now treating it as a possible case of involuntary manslaughter.
Prosecutors behind the order said to have been sanctioned by a judge, are understood to be trying to establish whether the football legend was the victim of medical negligence.
The dramatic twist in the probe into Maradona's death followed overnight reports he had rowed with personal physician Leopoldo Luque in the days before he suffered heart failure last Wednesday.
Luque is at his home while the search on the outskirts of Buenos Aires takes place today.
The searches are set to take several hours and Mr Luque is expected to be formally quizzed for the first time once the documents and other material prosecutors take away is analysed.
Maradona's personal physician is expected to be questioned as a suspect rather than a witness, although prosecutors are yet to make any official comment on local reports they have placed Mr Luque under official investigation on suspicion of negligence.
Formal charges would be laid at a later stage if the authorities feel there is enough evidence to warrant a criminal accusation and trial.
The searches are said to have been prompted by accusations levied at Mr Luque by Diego's daughters Dalma, Giannina and Jana in statements they made to investigators on Saturday.
The search at the doctor's home in a leafy residential street in Adrogue on the southern outskirts of Buenos Aires began at 8.40 am on Sunday.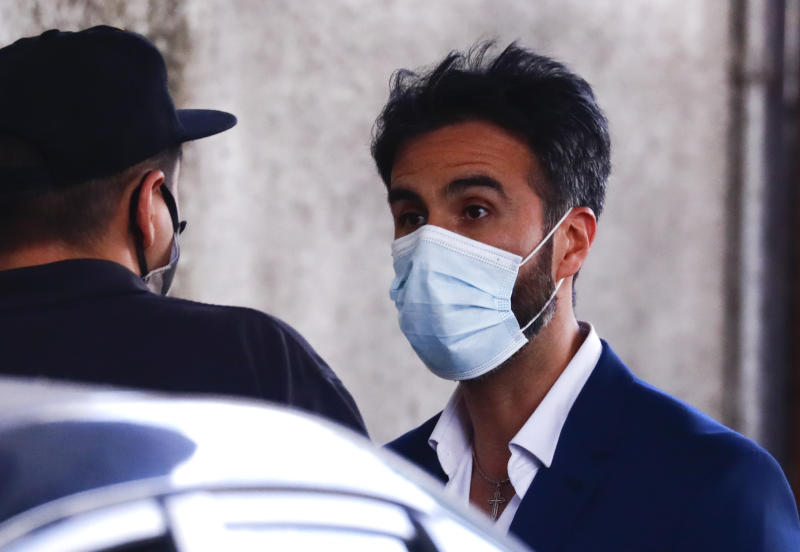 It is understood to be focused on a small office at his house and Mr Luque, said to be cooperating with police and prosecutors, has handed over his phone and computer for expert examination.
The second search, at his surgery in an office block in the upmarket Buenos Aires neighbourhood of Belgrano, began around 10am local time.
Laura Capra, the state prosecutor in charge of a team of four prosecutors probing the circumstances of Maradona's death, is understood to be leading the Belgrano search.
A document leaked to Argentinian media overnight indicates psychiatrists involved in Maradona's treatment while he was in the hospital had requested a permanent ambulance outside his rented home on the exclusive estate of San Andres once he was released on November 11.
The document, dated November 4, also states "nurses, preferably male nurses employed full-time and specialising in substance abuse" should be part of Maradona's home treatment plan.
Diego's daughters are understood to have told investigators neither happened before pointing the finger at Mr Luque.
Maradona's personal physician angered Dalma Maradona, the football legend's eldest daughter, by releasing a photo of him alongside Diego just before he was released from hospital after his brain blood clot op.
Mr Luque admitted earlier this month he spent four months behind bars after being arrested for homicide following a street fight.
Leopoldo Luque revealed his secret past after being thrust into the news spotlight following the retired footballer's latest in a long line of health scares in the run-up to his untimely death last Wednesday.
He confessed to being tried for killing a man during a punch-up in his home town of Villa Carazo on the outskirts of Buenos Aires.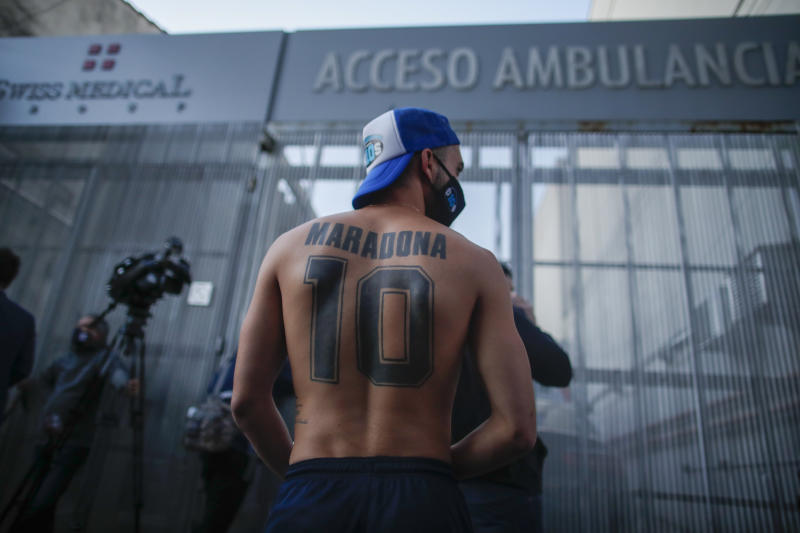 The neurosurgeon, who provided regular updates on Maradona's condition since his brain blood clot op, spent four months in a Buenos Aires prison before being charged with homicide and ordered to stand trial.
His lawyer showed him witness statements claiming he had kicked his alleged victim while he was on the ground and stamped on his head.
Luque, a 33-year-old intern at the time, was cleared of any wrongdoing in April 2015 following a trial.
He admitted getting involved in a street altercation involving his relatives and two other men.
But he told Argentinian sports daily Ole: "The person who ended up dying left the scene and nobody ended up on the floor or was knocked unconscious.
"A few days later my brother called me to say one of the other two men were serious.
"I knew I hadn't done anything but one day, out of the blue the police came to the hospital where I was working and took me away.
"When my lawyer showed me what the witnesses had said in their statements, that I'd kicked people while they were lying on the ground and stamped on their heads, I couldn't believe it.
"One of my brothers-in-law was also arrested for homicide. It was a nightmare. I thought my career was over."
Claiming witnesses had exonerated him of any blame over the 2011 incident at trial, he added: "I went back to work without problems after the judgement.
"Everyone backed me because they knew I was innocent but it still hurts me to bring all that up again."
State prosecutors are analysing CCTV footage of the cameras on the estate where Diego was living and the mobile phones of the nurses who were looking after him in the hours leading up to his death.
They said after his death in their initial comments there was nothing pointing to any criminality and said everything so far suggests the former footballer died from natural causes.
Leopoldo Luque was not at the rented home Maradona was using when he died.
A judicial source told respected Argentinian newspaper La Nacion: "As Luque was Maradona's personal physician the decision was taken to search his house and surgery to look for documents that could determine whether, during Maradona's treatment at home, there were any irregularities."
Investigators are believed to be searching for details of the medicine being administered to Maradona as well as his health records and other documents that could play a key role in the investigation.
Thirty police and judicial officials are said to be at Luque's home and another at his work address.