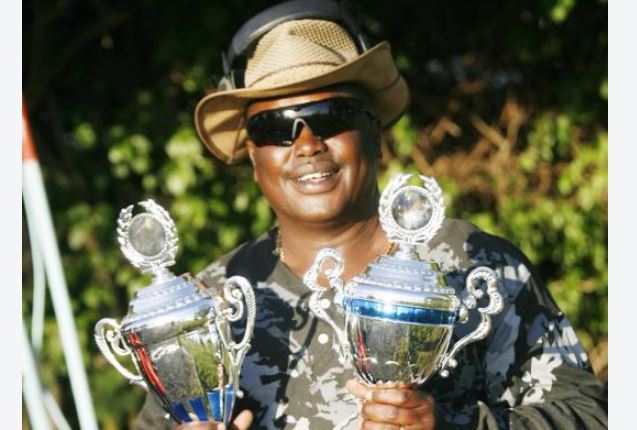 Four-time Kenya Open Bisley Championships winner Edward Legei is dead.
The decorated sharpshooter died on Monday, November 16 at the Nairobi Hospital after a short illness, according to family sources.
He was last crowned winner in 2013 while still serving in the Presidential Escort Unit. He also won national prizes in shooting games in 2001, 2003, and 2008.
The ex- Kenya Regimen full-bore captain was transferred from Kitui recently where was serving as the Sub County Deputy Commander under the Kenya National Police Service (KNPS).
Four-time Kenya Open shooting champion Edward Legei has succumbed to Covid-19. May he rest in peace. #RadullLive pic.twitter.com/6pJuOhM7fY

— Carol Radull (@CarolRadull) November 17, 2020
We are deeply saddened by the demise of Edward Legei, following a short illness. He was attached to the Presidential Escort Unit & earned his reputation in the sports fraternity as a sharpshooter and a four-time winner of the Kenya Open Bisley Championship. pic.twitter.com/YjgnaWIq6n — JUBILEE PARTY® (@JubileePartyK) November 17, 2020