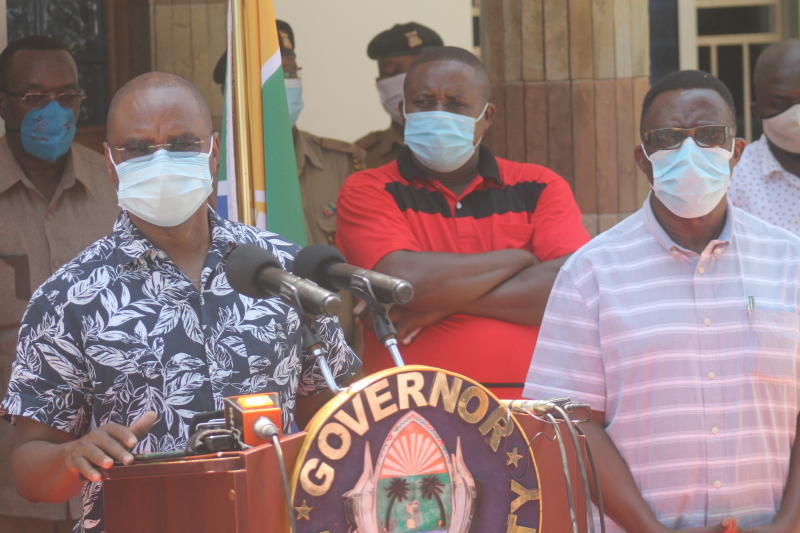 The Kilifi County COVID-19 Response team has banned all political gatherings and sporting activities in the county as a measure to contain the infection rate among residents.
Kilifi Governor Amason Kingi met the Covid-19 response team in his office where the resolutions to ban the activities were ratified.
Kingi said that the rate of infections in the county was alarming and warned residents against flouting the Ministry of Health guidelines against the pandemic.
"Our youth love sports but we have realized the crowds in such activities are a recipe for the spread and infection of the virus and together with the governor of Mombasa Hassan Joho we have banned such activities until further notice," he said adding that governor Joho attended the meeting via zoom.
"Kilifi residents should realize that where we are right now is a bad situation and where we are headed is the worst and they should desist from attending political gatherings even if they are invited by politicians to reduce the risk of infections," he said.
The information comes in the backdrop of increased infections in school with Marafa primary school in Magarini Sub County recording 38 covid 19 positive cases on Friday.
At least 873 people have been arrested and charged for flouting the Covid-19 guidelines in Kilifi County while seven bars have been closed.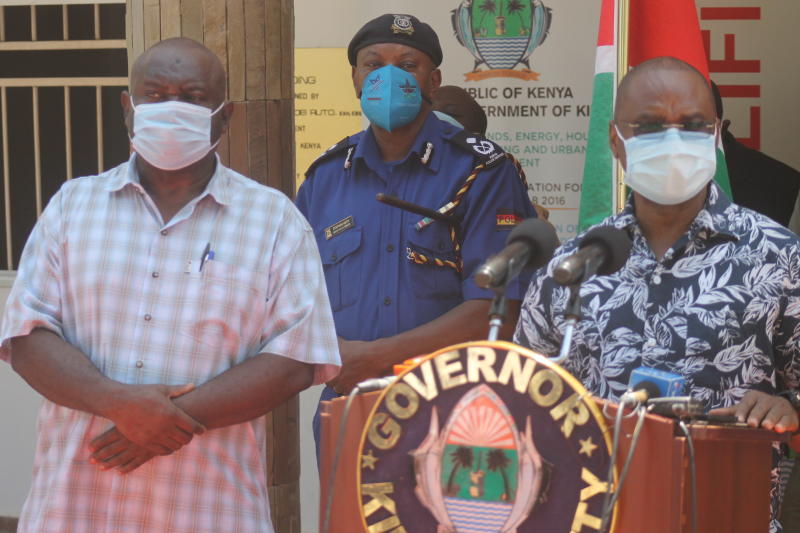 The governor announced plans to control activities at all open-air markets within the county where he said that each market will have a county sheriff who will be required to enforce the Covid-19 guidelines and give daily reporting on the same.
"On the eve of each market day, county enforcement officers led by the County sheriffs will be required to mark and allocate each trader his or her operating space and the number of people at each market will be controlled to ensure that there are no gatherings. Whoever will be found not wearing a mask and flouting the MOH guidelines will be arrested and prosecuted," he said.
He added water tanks and soaps will be stationed at strategic places in the markets to ensure that all entrants wash hands before carrying on with their activities.
"We want to gauge the activities at these markets for the next two weeks and if we shall improve or close them down depending on how the people treat the guidelines in place and this will also apply to physical county markets in all towns. We don't want to close the markets down because most of our people depend on them for their livelihood but we can be forced to do that if the guidelines are not adhered to," he added.
Kilifi County Commissioner Kutswa Olaka said that 90 per cent of the covid 19 infections since the pandemic begun in March were recorded in the last two months.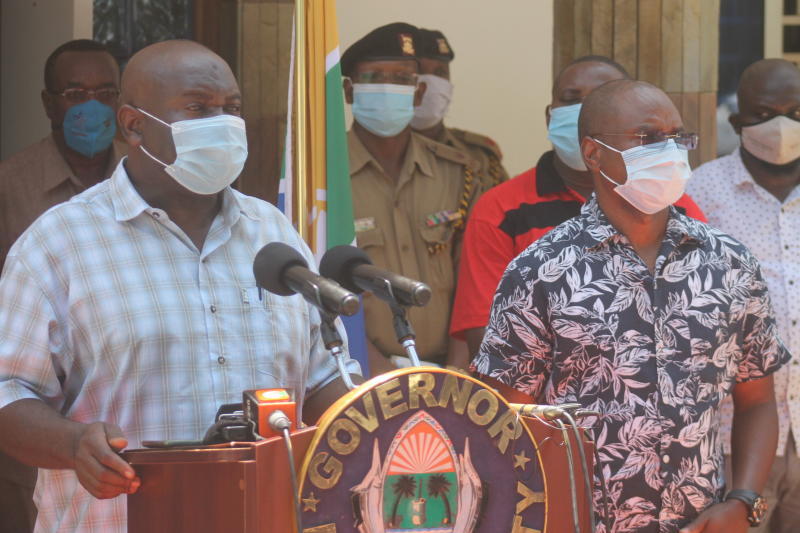 Mr. Olaka urged politicians to stop their rallies since they were a catalyst to the spread of the virus in the county.
"In the last one week we have arrested 454 people for not wearing a mask, 419 people for flouting general MoH guidelines and we have closed down seven bars," he said.
He added that political rallies should wait until further notice and that the spread of the virus could reduce by more than 80 per cent if people followed MOH guidelines.
"It will all depend on our politicians and religious leaders who control a huge following not to convene public gatherings and if we obey we shall reduce infections by up to 80 per cent," he added.