Gunners flex out at shooting contest in Kiambu County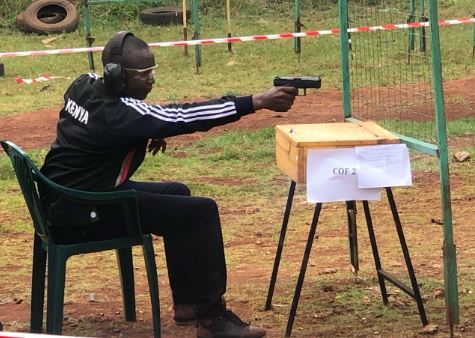 The National Gun Owners Association on Saturday, 24 October held their first monthly shooting competition (IDPA Pistol Shoot) since the Covid-19 restrictions in sports were lifted in the country.
The contest which took place at the NGAO-Kenya shooting range in Kiambu County under strict Covid-19 containment measures; brought together over 60 participations drawn from the disciplined forces and licensed civilian firearm owners.
It was a maiden competition under the new NGAO-K management, which assumed office in September 2020.
The 9 Courses of Fire (COF) event covered among other disciplines pistol experience, revolver, shotgun and carbine experiences.
The event which was sponsored by Fircom network, saw participants battle it out to outdo each other, and winners' bag top awards in the following categories.
MASTER
1. Eric Wachira 166.41
2. Ibrahim Ndung'u 181.37
3. Sammy Onyango 195.01
EXPERT
1. Anthony Wahome 192.81
2. Mahir Omar 202.5
3. Daniel Kyalo 202.24
SHARPSHOOTER
1. Peter Muli 209.74
2. Wilson Macharia 216.79
3. James Kariuki 232.98
MARKSMAN
1. Sylvester Gitau 301.25
2. Peter Bonde 310.61
3. John Kyalo 311.52
NOVICE
1. Steve Muthoka 356.79
2. Francis Kamau 414.46
3. Joseph Kiragu 419.59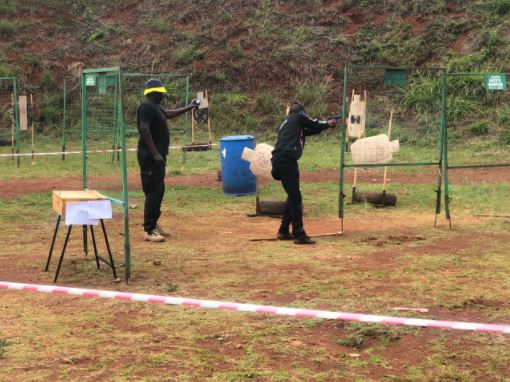 In the ladies category, Belinda Akoth emerged winner with a score of (262.64), followed by Agnes Wangechi in second (370.99. Irene Wanjiku came in third managing (401.84)
The law enforcement category was won by Stephen Kibara (420.92) followed by Mark Kapkiai (437.40). Said Gogo came in third with a score of (475.03)
Geoffrey Pesa emerged winner In Pistol Calibre Carbine (PCC) with a score of (154.09) while Ibrahim Annous came in second with a score of (248.83).
Tony Karanja carried the day in Carry Optics with a score of (255.86).
Kenya which had been handed over the rights to host the 2020 International Defensive Pistol Association (IDPA) African championships, was forced to cancel the event because of the numerous covid-19 containment measures that had been put in place which included suspension of sporting events in the country and international travel.
The new management at the NGAO-K association which took over during the Covid-19 pandemic period includes Martin Chengo –chairman, Gikonyo Mwangi - Vice Chairman, Amos Kimaru- Secretary General, Tony Karanja – Ass. Secretary General, Geoffrey Pesa – Competitions captain, Sylvester Gitau – Ass. Competitions captain, Satnam Channa – Training coordinator, Ibrahim Annous – Ass. Training coordinator
Both the former chairman Anthony Wahome and former Vice Chairman Sammy Onyango attended the event and took part in the competition with Wahome leading the pack in Expert category at position 1, and Onyango emerging 3rd in the Master category.