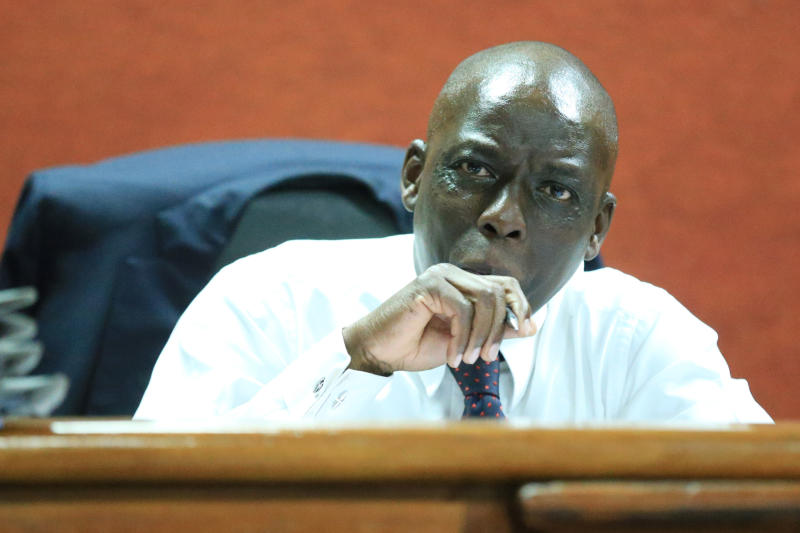 The Football Kenya Federation (FKF) Elections will proceed on Saturday, October 17 as planned, the Sports Disputes Tribunal (SDT) has ruled.
The SDT on Friday, October 16 suspended the delivery of the decision on FKF elections, which was scheduled for 2.00 pm.
In its place, the matter was mentioned at 12.30 pm via video-conference where all counsel and parties attended.
FKF elections are expected to be concluded tomorrow with National Elections amid a petition seeking to stop the exercise for non-compliance with applicable national, FKF and FIFA laws.
Yesterday, a letter by the Sports Registrar Rose Wasike advising FKF not to proceed with elections until it complied with Sports Act came into the public view.
In suspending the delivery of its decision, the Sports Disputes Tribunal chair John Ohaga cited the correspondence.
"In the course of preparing its decision in this matter, the Tribunal's attention has been drawn to certain communication passing between the Federation and the Sports Registrar. In particular, the Tribunal has studied the letter dated 15th October 2020 addressed to the Federation's Secretary General and the annextures accompanying the letter," Ohaga notes in a communication seen by Standard Sports
Ohaga said: "The communication in issue casts a particularly ominous shadow on the elections scheduled for tomorrow, 17th October and it is necessary that all parties concerned confer regarding this matter.
"Accordingly, the Tribunal will suspend the delivery of the decision which was scheduled for 2.00 pm today. In its place, this matter will be mentioned at 12.30 pm via video-conference and all counsel and parties are required to attend."