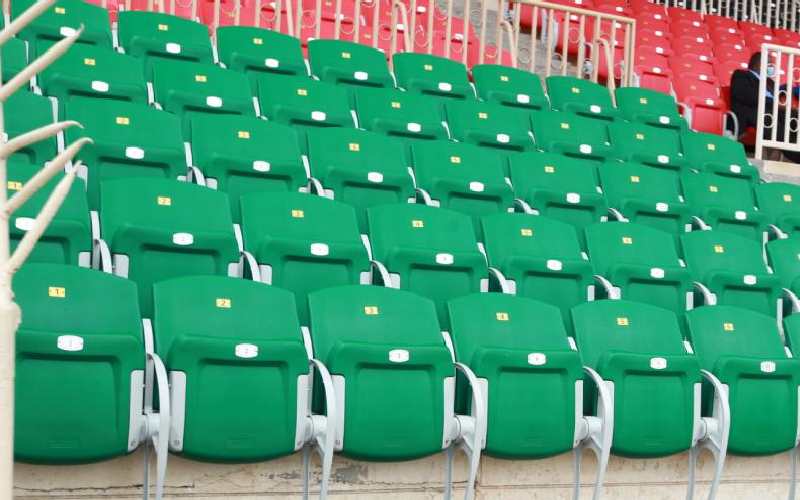 Nyayo National Stadium was re-opened on Saturday for use after three and a half months of renovation. While there was a palatable sense of relief from the sporting fraternity, it was not lost to anyone that the much-talked-about facelift did not meet expectations.
The tartan track has not be re-laid afresh just as the swimming pool, the basketball gymnasium, handball and volleyball training courts have not been finished.
The plan, as previously stated, was to have a canopy around the stadium to shelter fans from adverse weather. This has not been done.
Across the country, the story is the same with unfinished sports facilities both for central government-funded projects and those under the counties. Understandably, the sports fraternity is frustrated at the half-hearted gesture even where millions of shillings was allocated for the projects.
The Sports Ministry for instance have had to cancel the tender for construction of Kamariny Stadium in Iten while renovation of Kipchoge Keino (Eldoret), Kinoru Stadium (Meru), Mombasa County Stadium and many others have dragged on.
The Nairobi City Stadium shut down during Governor Evans Kidero term has not even taken off. This is a tragic case of a lack of responsiveness to the plight of the sports fraternity.
Often, the criticism has been the government's failure to allocate funds for the construction of stadia. It is on record, however, that the government allocated Sh4.5billion for refurbishment of several stadia across the country. Sadly, there is little or nothing completely to show for the money.
President Uhuru Kenyatta directed on Saturday that all projects must be completed by end of December. Whether it is yet another of those lofty promises or not, time will tell.