Justice for Caleb Omwoyo: Cyclists and their safety on Kenyan roads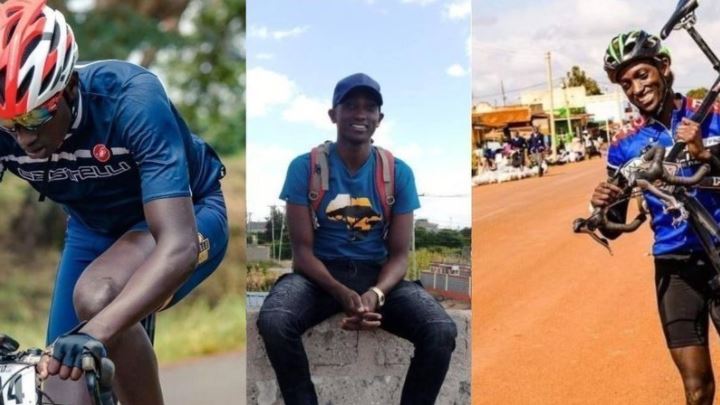 Road carnage is a common occurrence in Kenya, but have you ever been concerned about the cyclists we lose on our roads over the years?
A popular sportsman and cyclist, Caleb Omwoyo, was knocked down by a bus and died on the spot around Safari Park Hotel along the busy highway in Nairobi.
According to witnesses, Omwoyo was on his way home when he met his death on Wednesday evening.
The charming lad was well known to many who used to compete with him as he participated in some major cycling activities in Kenya and abroad.
A quick check on his Facebook account shows his last post, a memory he shared on Thursday, September 10 expressing his love for cycling.
Kenyans flocked his page with messages of condolences as they expressed their shock following his untimely death.
A petition has already been started online to demand justice for the former Technical University of Kenya student.
The petitioners also want Transport Cabinet Secretary James Macharia to issue a directive directly or through Parliament to construct bicycle lanes along Kenyan roads.
"The lanes will serve the needs of all types of cyclists in urban and suburban areas, providing them with their travel lane on the street surface. The minimum width of these bike lanes should be 1.5 metres (5 feet) against a curb or adjacent to a parking lane.
"We want CS Macharia to immediately embark on a public sensitization exercise to educate all road users on safe driving behaviours on roads where citizens are increasingly taking to cycling for health, efficiency and economic reasons," reads part of the petition.
The petitioners have also planned a peaceful demonstration from where Omwoyo died to CS Macharia's office.
"We plan to match as a group from the spot where Caleb Omwoyo was gruesomely killed to CS James Macharia's office at Transom House on Ngong Road to physically hand this petition to him and to demand action once the petition achieves the required 100,000 the signatures, we only have 30 days.
According to the World Health Organization (WHO), between 3000 and 13 000 Kenyans lose their lives in road traffic crashes every year. The majority of these people are vulnerable road users - cyclists, pedestrians and motorcyclists.
WHO Global Status Report on Road Safety indicates there are no laws for helmet wearing, Blood Alcohol Concentration levels for drivers or child restraints in Kenya and where road safety laws do exist they are poorly enforced.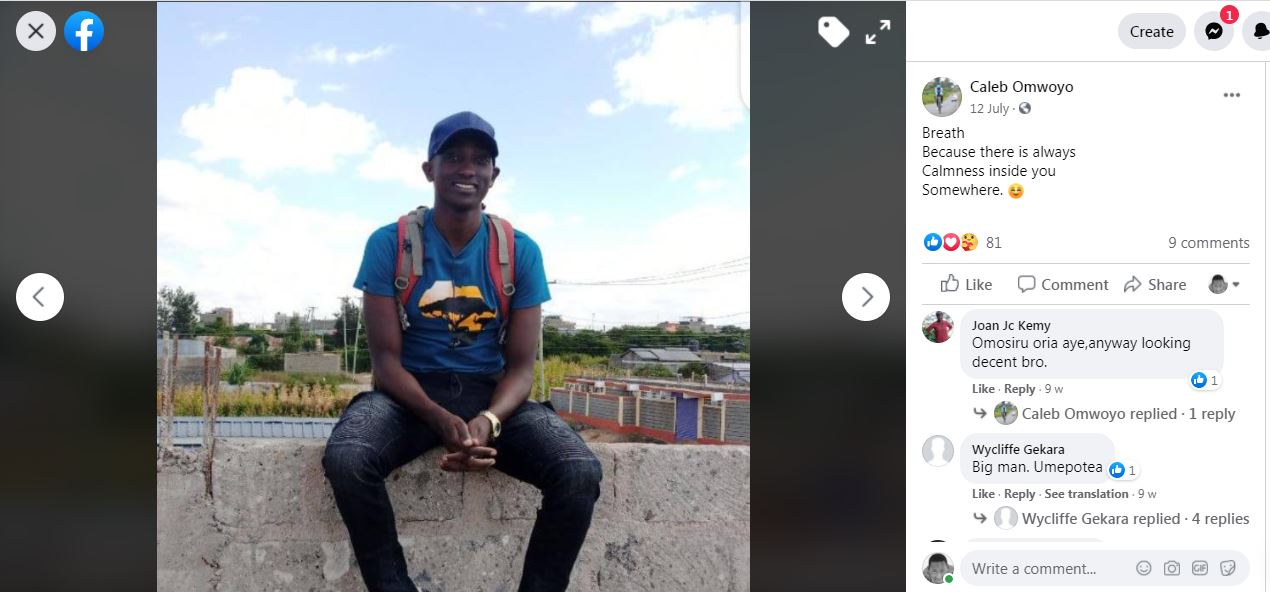 National Center for Biotechnology Information has a descriptive analysis of road traffic accident (RTA) and injury data in Kenya using routine accident reports, official statistical abstracts, published and unpublished surveys.
The numbers killed increased by 578 per cent, while non-fatal casualties rose by 506 per cent between 1962 and 1992. The fatality rate per 10,000 vehicles increased from 50.7 to 64.2, while fatality per 100,000 population ranged between 7.3 and 8.6. 66 per cent of the accidents occurred during the daytime. 60 per cent of the reported RTAs occurred on rural roads and had a higher case fatality rate (CFR) of 16 per cent compared to those occurring in urban areas (11 per cent).
Human factors were responsible for 85 per cent of all causes. Vehicle-pedestrian collisions were most severe and had the highest CFR of 24 per cent, while only 12 per cent of injuries resulting from vehicle-vehicle accidents were fatal. Utility vehicles, 'matatus' and buses were involved in 62 per cent of the injury-producing accidents. Of all traffic fatalities reported, pedestrians comprised 42 per cent, passengers 38 per cent, drivers 12 per cent, and cyclists 8 per cent.
The death of cyclists on our roads implies the need to investigate the underlying risk factors, operational and policy issues involved in the transport system, and to develop and implement appropriate responsive road safety interventions.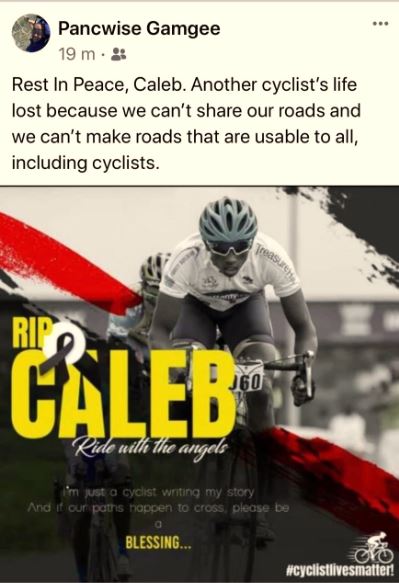 Developed countries that have fully embraced cycling as a mode of transport also go through challenges as many cyclists have died over the years.
According to the National Center for Health Statistics mortality data, the estimated number of preventable deaths from bicycle transportation incidents in the United States, remain unchanged from 2017 to 2018.
However, deaths have increased by 30 per cent in the last 10 years, from 785 in 2009 to 1,024 in 2018. At the same time, the number of preventable nonfatal injuries has declined 44 per cent, from 518,750 in 2009 to 289,076 in 2018.
Bicycle-related deaths peak in the summer months, starting in June, and they remain high through September.
In 2018, most deaths occurred in September (119) and the fewest in February (58). Of the 1,024 bicyclist deaths in 2018, 682 died in motor-vehicle crashes and 342 in other incidents. Males accounted for 87 per cent of all bicycle deaths, over six times the fatalities for females.
A meta-analysis of bicycle helmet efficacy by Attewell, Glase, and McFadden (2001) estimated that bicycle helmets reduce the risk of head injury by 60 per cent and brain injury by 58 per cent. As of January 2020, 22 states, the District of Columbia, and more than 201 localities had bicycle helmet-use laws, according to the Bicycle Helmet Safety Institute.
Kenyans' sentiments on Twitter after the death of Caleb Omwoyo:
06:09 Ride and rest with angel #ripcaleb Belac Cyclists dont deserve this! lets look out for cyclists all lives matter. pic.twitter.com/7mvgaeQo2l via @slimpheebs — Ma3Route (@Ma3Route) September 17, 2020