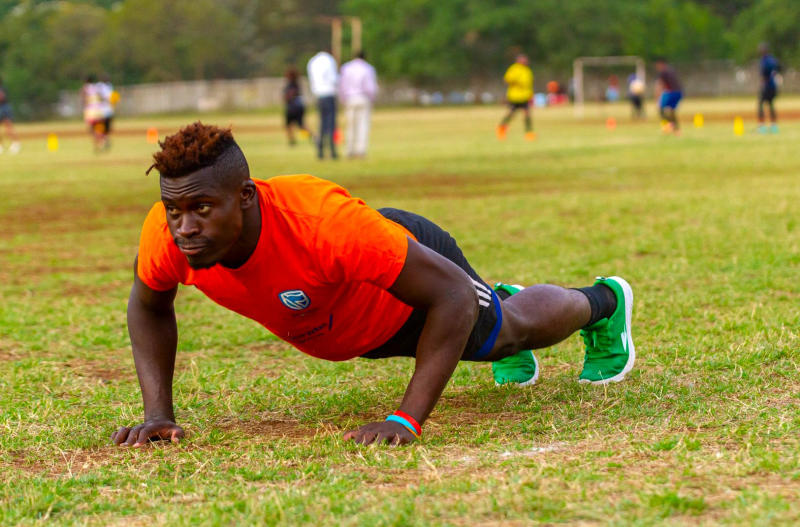 Watching Mike Okello in action provides quite a spectacle.
His trademark hair bestows a bounce of almost seductive quality, but when it comes to the interaction between man and ball, Okello makes it look like a simple affair.
The Mwamba RFC winger is a magnificent rugby player known for his selflessness and rhythmic simplicity. To Mike rugby is a sport in which he finds happiness in.
"Seven years down the line, I can bravely say that I find joy in this beautiful game. Every time I walk in to the pitch, I walk with my head held high," he said.
He has achieved a lot in the past two years, with last year being his best season ever after helping Kenya Simbas reclaim the 2019 Safari Sevens title from South Africa.
He was also instrumental when Mwamba RFC lifted the Prinsloo and Kabeberi Seven legs in the National Seven Circuits.
It is, however, almost impossible to believe that Okello only started playing rugby after finishing high school.
His blistering pace, ball handling prowess and bullish form when in action, tells of a player with immense talent.
A goalkeeper during his school days at St. Joseph Mumias High School, Okello said his first encounter with rugby was when he was in Form Four.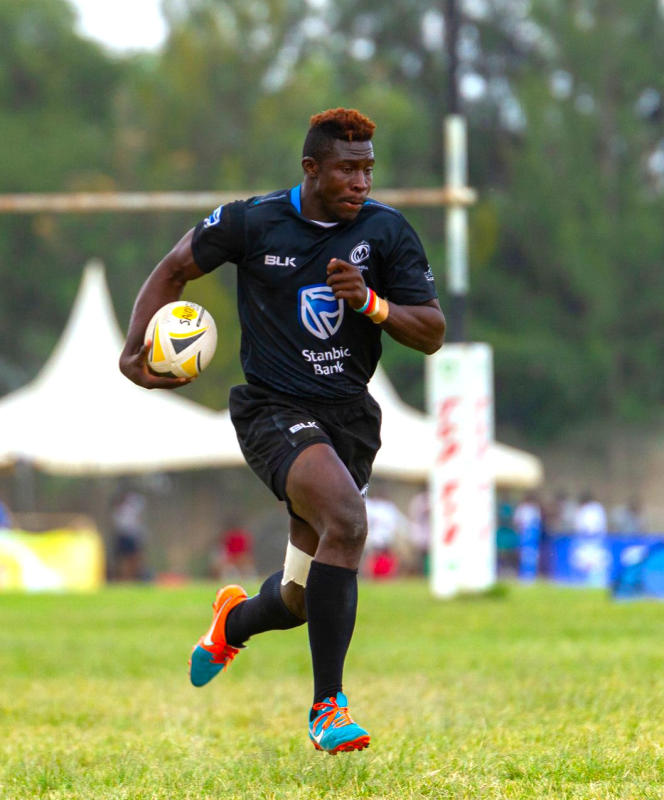 "I was the school team's goalkeeper and had cemented my place in that position. I made a name out of it with unmatched skills between the posts," he said.
"Transition from football to rugby was one unexpected move. Our school's rugby captain approached me requesting I stand in for an injured player. I took up the challenge, but little did I know that it would be the beginning of an amazing career."
After joining Mount Kenya University in 2014, he quickly transformed into a key player for the institution's rugby team, MKU Stingers, where he helped them win the 2016 Nakuru 10s Division 2 title and finished second in the same event in 2017.
It was his determination and stellar performances that attracted the attention of Kenya Cup side Mwamba RFC, who signed him in 2018.
His debut for 'Kulabu' was in the Kenya Cup clash against Mombasa RFC where he bagged a try off his first touch of the ball.
"I came in as a substitute and I remember scoring off my first touch. It is a moment I will live to remember," he said.
Having spent just two years at the club, Okello has risen to become one of the team's outstanding players under the guidance of tactician Kevin Wambua.
"I attribute my success to discipline, time management and hard work. Having a positive mind and always being ready to accept changes helps me a lot to relate with the team," he said.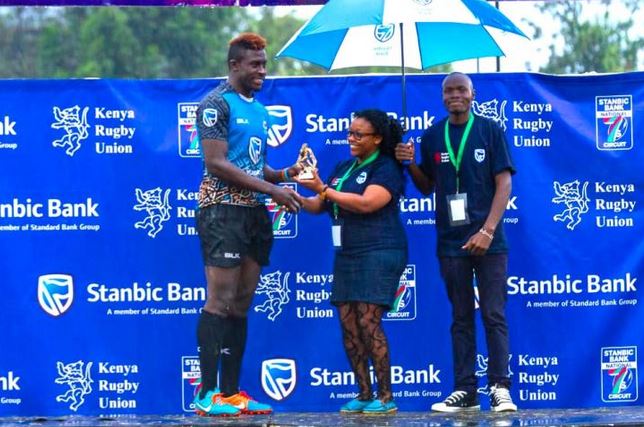 In his stay with Mwamba, Okello has had the privilege of playing alongside one of Kenya's rugby legends; Collins Injera, a player he looks up to.
He takes joy in donning the national team's jersey during the Safari Sevens tournament last year, describing the experience as an "honour" and one in a lifetime.
Okello also treasured winning the Prinsloo Sevens, where he was named the circuit's Most Valuable Player.
"I was making my debut at a time when the competition was very high and more was expected of us, but I am glad I helped the team win," said Okello.
"Being named MVP at the 2019 Prinsloo Sevens and later being picked in the national team, has been the greatest moment of my rugby career," he said.
Surrounded by a rich rugby talent comprising his coach Wambua, Humphrey Kayange and Injera, Okello said his objective is centered towards cementing his place in the national team.
"My dream is to play for Shujaa at the HSBC World Sevens Series. I want to make more tour call-ups and expand my experience. Also, an opportunity of trading my skills abroad would be a big plus," said the 25-year-old.