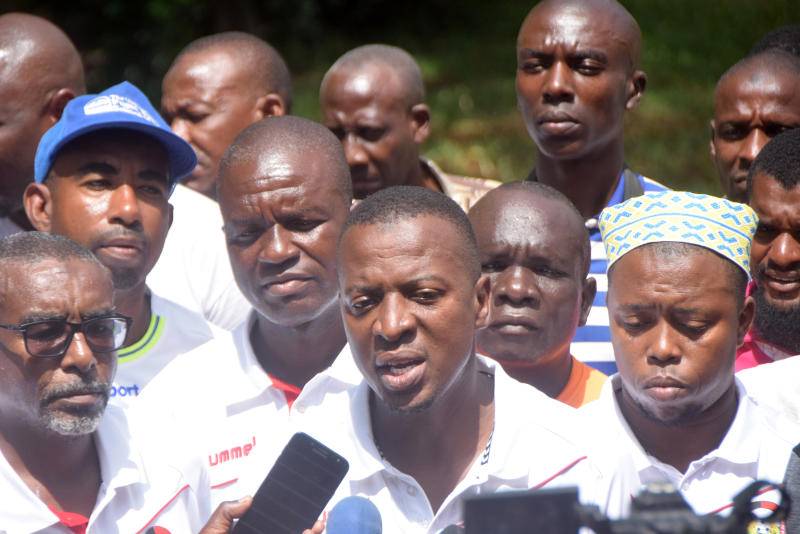 The Mombasa arm of Football Kenya Federation (FKF) is up in arms over a letter issuing instructions on the management of voters register.
According to Goshi Juma Alliy, Chairman FKF Mombasa County, a letter in circulation wants football stakeholders to identify fake clubs in the voters register from different counties published by the electoral board.
It also wants the officials to pinpoint the genuine clubs from counties omitted in the register for the board to decide on the next course.
The chairman claims being in possession of a letter addressed to football stakeholders with an instruction to write to the chairperson of the FKF electoral board Kentice Tikolo who they say has no powers to amend Register. It is for the clubs.
"We are asked to pinpoint the fake clubs in the voters register in our Counties which was published by the Electoral Board as well as giving out the genuine clubs from our Counties which have been omitted in the register for the Electoral Board to decide on next course of action," he said.
But in a quick rejoinder, Goshi Juma listed several Mombasa Sub Branch reservations in relation to the exercise as they are not ready to submit to FKF Elections Board because the court impeached article 4 of FKF Elections Code.
He said FKF Constitution 2017 was well crafted by Football Kenya Federation (FKF) president Nick Mwendwa's loyalists' running under 'Team Blue' with an intention of ensuring that Mwendwa remains at the helm together with his 40 Branch officials (Agm Members) who are now contesting at various Counties.
Adding that, that is why all Sub Branch Clubs in Kenya are not allowed to feature in these elections to create an easy way for former branch officials whom will be elected by their selected clubs from Provincial leagues.
He further said that petitioning to Madam Kentice is an exercise in futility because she will definitely asked Sub Branch Clubs to wait for Sub Counties elections as per the 2017 Fkf Constitution and the Electoral Code 2019.
He also expressed concern over Nick Mwendwa's sentiments after he was heard in a leaked audio, exclusively published by Standard Sports, telling his Team Blue that Sub Branch Clubs will not participate in the elections.
He called for the need of reforms in the FKF Constitution and the FKF Electoral Code for fairness to prevail due to Mombasa Sub Branch steadfast fighting for all-inclusive elections.
The Normalisation Committee, according to Goshi, was the only solution to this puzzle.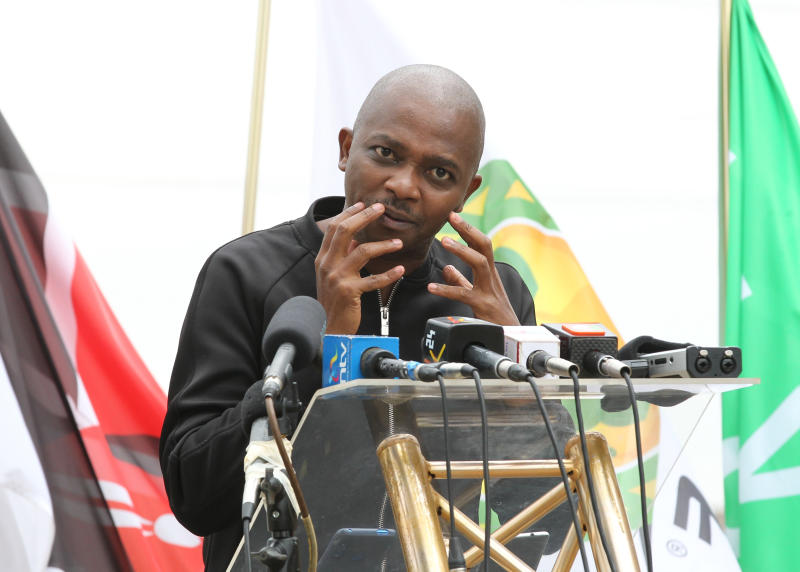 "As we dispense the new Constitution which ushers in 47 counties or branches, all genuine clubs domiciled in a county which have been featuring in FKF leagues should be allowed to vote at the sub-county, county and national elections just like in 2010," he said.
He concluded by calling for adherence and compliance to Sports Act 2013 should never be forgotten.