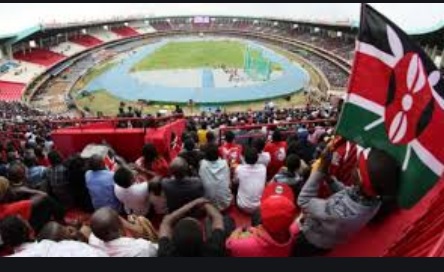 On Monday, President Uhuru Kenyatta announced plans to transform sports stadium, education institutions, and other government facilities into makeshift medical facilities for COVID-19 patients if needed.
Sporting activities in the country were halted in March with all public facilities closed as the country battled to contain the spread of the coronavirus.
The measure to allow stadiums to be used as quarantine and isolation facilities was taken following rising cases of coronavirus in the country.
"Any government institutions, including all sporting facilities, stadiums, education institutions and other government facilities upon designation by the Cabinet Secretary for health as a public health facility shall be availed to ministry of health for isolation and quarantine purposes. If and when necessary these measures will be made even more stringent. We will do this without hesitation," Uhuru said during nation briefing.
Currently, athletes training in anticipation of resumption of sports in the country and abroad have been allowed to continue with strict guidelines on social distancing while using the government sports facilities.
Already, the Machakos County Government have converted Kenyatta Stadium into Covid-19 testing and treatment centre in readiness to admit Covid-19 patients.
Plans to convert stadiums into medical facilities comes one month after Sports Cabinet Secretary Amina Mohamed appointed an Advisory Committee to draw up guidelines and collect views on the resumption of sports activities in the country once the COVID-19 situation is dealt with.
The deadly coronavirus has infected more than 17,975 people in Kenya with 285 deaths reported so far.
Globally, the pandemic has till now infected more than 16 million people and killed over 650,000.