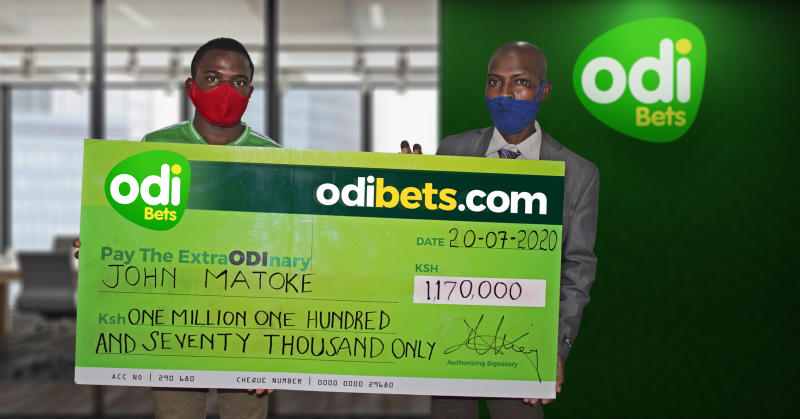 Amidst the coronavirus pandemic, one man John Matoke from Kangemi, Nairobi, is counting his blessings.
With the gradual return of sporting activities around the world, Matoke staked two separate bets of Sh500 and Sh300 with Odibets. It turned out, Matoke won Sh1,173,000 following the results of last weekend games.
"Finally, after several attempts I have got my big break," Matoke said on receiving his winnings.
"I have tried my luck on various games from the different leagues that had resumed and my big win came through this week."
"When I got the message that I had won, I jumped up and down with excitement not knowing that there was more to come as a few hours later, I received another message that I had won again," said Matoke as he received his cheque from Odibets Country marketing manager Aggrey Sayi. Matoke, who placed his bet via SMS, said that he intends to build a house with his winnings and also help better the lives of his family.
-Robin Toskin