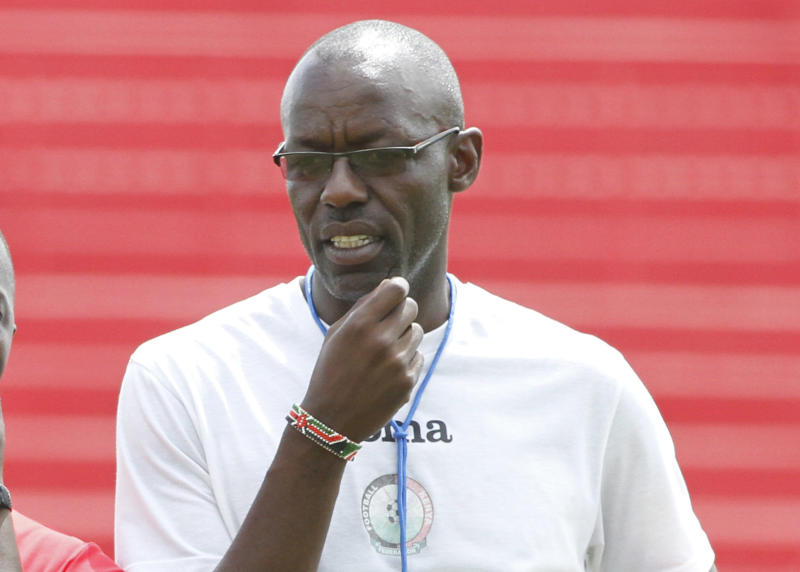 Former Harambee Stars defender and captain Musa Otieno is currently hospitalised at Kenyatta National Hospital.
According to a family member, Otieno was admitted at KNH on Friday.
"He was processed and put on oxygen and later placed on isolation," the family member who requested not to be named, said.
"The doctors have not said whether he has contracted COVID-19 or not. However, every precaution is being taken to ensure Otieno is okay. On Sunday, Otieno managed to talk to at least three people," the family member said.
The news was followed by 'Get-well' and support messages on social media, with them, sparking rumours Musa had contracted COVID-19.
"Please join me in prayer my dear friend Musa Otieno Ongao. He has the coronavirus and has been admitted to hospital," One Kris Humphrey Kaufman posted on Facebook, with a picture Musa in a hospital bed.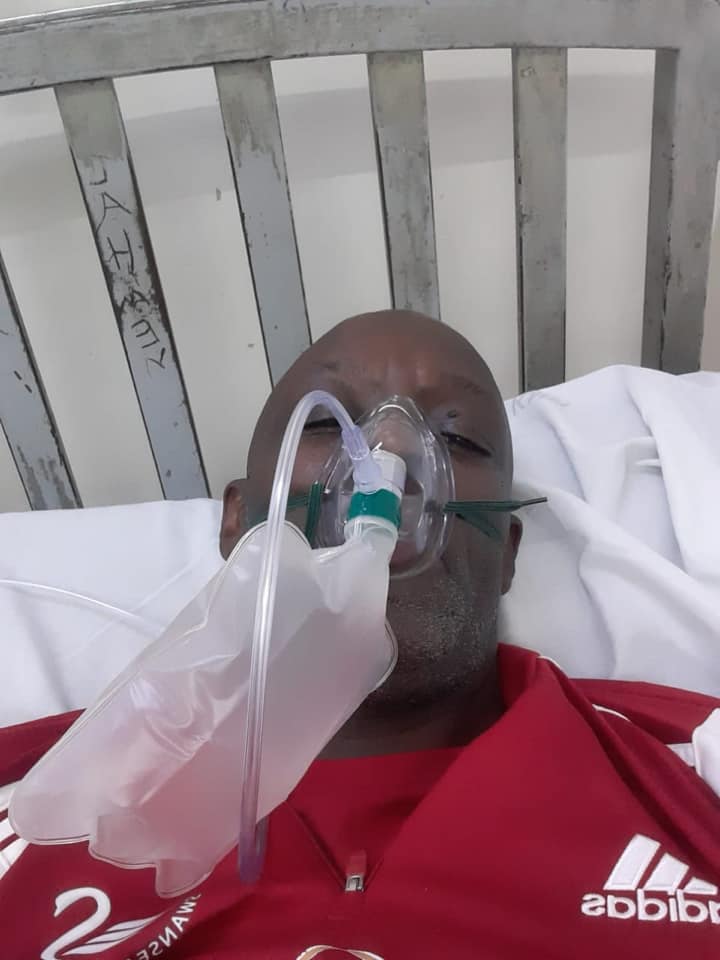 Otieno has led programmes seeking to help vulnerable Kenyans during the pandemic period much recently through his Kick Off To Hope organization, which supported over 600 families in low-income areas.
FKF Boss Nick Mwendwa has also wished the former captain a quick recovery.
Get better Captain....We pray for you ! pic.twitter.com/UZDOHcVRRy — Nick Mwendwa (@Nmwendwa) June 30, 2020
As we seek confirmation whether Musa Otieno has tested positive for Covid-19, former Football boss Sam Nyamweya has slammed the act of sharing what he terms as "private information" on the health condition of and individual.
"My attention has been drawn to purported reports that former Harambee Stars captain Musa Otieno is currently hospitalised as a result of testing positive for COVID-19, which reports have been the premise of Kenyans trooping to social media to express their sympathies. It is disturbing to learn that the source of this private information on the health condition of an individual is Football Kenya Federation, which through its outgoing president Nick Mwendwa, gave out this information to the public," said part of the statement.
Nyamweya argues such information would have been appropriate if shared by a family member or next of kin, instead of "unauthorized persons".
"While Kenyans are right in standing in solidarity with their national team legend, it is a big shame that information exclusively meant to be confirmed by the family or next of kin of the patient is now in the public domain through unauthorized persons," said Nyamweya.
The ex-Football Kenya chair slammed those sharing private images of persons on social media in the name of sympathy.
"Shame on those responsible for this callous act of going ahead to share images of those battling the disease in their 'worst' condition in the name of procuring sympathy from the public. Yes, those who have tested positive and currently battling COVID-19 need our sympathy and prayers but the same should not be procured through careless exposure and irresponsible, near savage, sharing of private information."
Musa Otieno is Harambee Stars' most-capped player, with over 100 appearances in 12 years.
He was part of the Harambee Stars squad that participated in the 2004 Africa Cup of Nations in Tunisia.
Locally he donned the colours of Tusker FC and AFC Leopards, before making move to South Africa's Santos in 1997.
He later ventured into coaching.