Stadiums, pitches and indoor arenas to remain empty for longer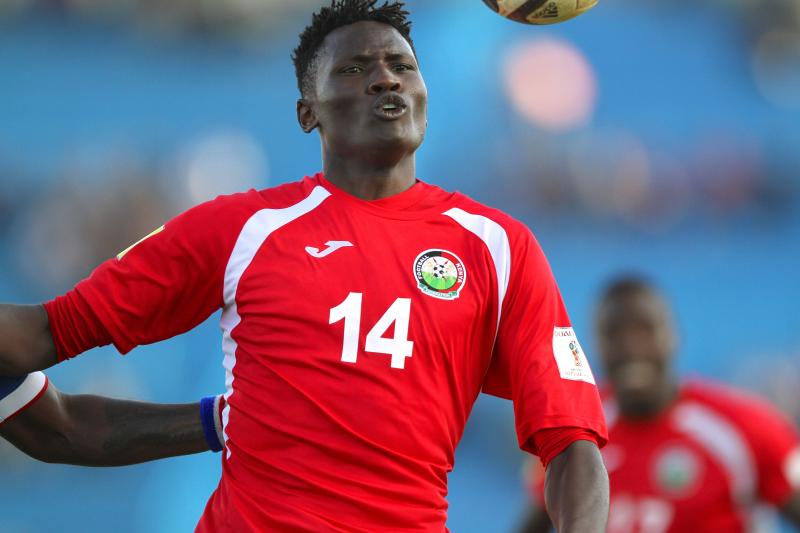 Kenyans were waiting with bated breath for the reopening of the country at the weekend.
But their wait for 'freedom' ended in disappointment as President Uhuru Kenyatta extended by 30 days measures meant to curb the spread of the coronavirus.
Like many Kenyans, the sports fraternity was also looking forward to the freedom so sports activities can resume. If the new development is anything to go by, then sporting activities are not likely to resume any time soon.
With the stadiums and sporting arenas set to remain closed longer, the wait continues for athletes, organisations and hundreds of people who work in the sports industry.
The struggle is real for athletes and other individuals whose livelihoods are directly dependent on sports. The government, through the Ministry of Sports, introduced a stimulus package to cushion athletes affected by the pandemic.
However, the question of sustainability of the support programme and the fate of hundreds of athletes who are not beneficiaries of the stimulus package remains unanswered.
As Kenyans struggle to make ends meet, Standard Sports looks at the effects of the extension of Covid-19 restrictions on sports.
Kenyan Premier League (KPL) management recently hinted that the top-tier football league could resume as soon as the government gives a nod to sports activities.
More costs on KPL Clubs
Nonetheless, it will be a tall order for clubs that are already battling financial problems to follow the strict Fifa rules that require them to dig deeper into their pockets.
According to Fifa guidelines, medical considerations in line with the World Health Organisations (WHO) recommendations are mandatory, the players must also observe high levels of social distancing while travelling for games.
On the pitch, they will be required to change their kits at half-time and also avoid shaking hands before, during and after the match.
On paper, the rules seem easy to follow but with Kenyan clubs experiencing financial problems, it will not be easy for them to adhere to the rules because they require more money.
It is already difficult for clubs to acquire medical insurance cover for players. This is not a problem in football only and some teams do not even have proper kits and cannot afford the luxury of changing their kits in between the game.
Gor Mahia captain Kenneth Muguna remains optimistic saying that it can be done but it will require input from all stakeholders.
"As it is now, we are not even sure when we will start playing again but I'm hopeful that we will be back in action though under different settings. We are familiarising ourselves with the Fifa guidelines but the only problem is that they mean more costs.
"Most clubs are already struggling to meet their financial obligations and might not be in a position to meet the requirements but I believe that with support we can do it," Muguna said.
No income for athletes
Major sporting events like the Tokyo Olympic Games, athletics Diamond League, World Rugby 7s series and various football competitions and many others have been postponed.
To many athletes across the globe, these events are income streams through participation allowances, sponsorships and endorsements from various brands.
Nevertheless, unlike previous years, 2020 will be a tough one for Kenyans whose chances of earning from their talents are becoming slimmer as the number of Covid-19 infections increase.
Shujaa's Collins Injera says that the current situation should be an eye-opener for athletes so they can understand the need to find other ways of earning a living.
"Most athletes are not making money now and that should be an eye-opener because we also get injuries that keep us inactive for some time. We need to find other ways of earning away from the action."
Missed opportunity for secondary school students
It goes without saying that secondary schools are Kenya's top sports talent hubs.
It is at the secondary school games that many stars such as Harambee Stars striker Michael Olunga, Shujaa's Johnstone Olindi and Malkia Strikers Sharon Chepchumba were born.
Coaches and scouts have continuously thronged venues of school games in hunt for talented players with some even going as far as Rwanda, Burundi, Uganda and Tanzania for the East Africa games.
Without the games, chances are that many players' talents may have gone to waste.
Uncertainty has clouded this year's activities dimming the hopes of many students who were eager to showcase their talents.
Most affected are Fourth Formers who might not have another chance to show their abilities.
They risk missing an opportunity of a lifetime. Their predecessors have benefited from sports scholarships offered by universities both in Kenya and abroad.
Mua Hills Girls' Zulfa Mghoi, who was looking forward to make the best out of this year's games, is worried that her dreams may be shattered.
"I was able to join high school because I was given a scholarship due to my talent in basketball.
"I was hoping to play well this year and get a university scholarship as well but now I'm worried I might miss the opportunity if the schools' games are not played," Mghoi said.
Loss of livelihoods
Sports in the country may not be at a level where they are considered lucrative, but some Kenyans have, without doubt, lost their livelihoods.
From those selling sports merchandise to those who make a living from matchday sales of snacks, soft drinks and water at stadiums, they are indeed feeling the heat of the interruption of sporting events.
Equity Bank's player Moses Wanjara, who also manages a sports equipment business, says he has not made any sales since the suspension of all sporting activities in mid-March.
"My business thrives when there are many sporting activities. I also sell equipment and kits to schools but with all events on hold, my business has suffered," Wanjara said. There are also sports fans who always add colour to the sporting events and in the process help the clubs make money. They, together with so-called club scouts -- are also not there due to the restrictions.