Conor McGregor announces retirement for the third time
SPORTS By AFP | June 7th 2020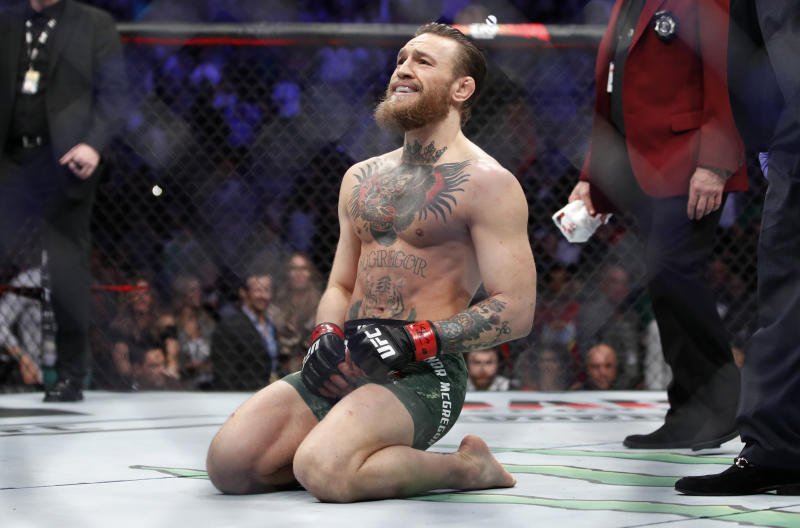 Irish mixed martial arts star Conor McGregor, 31, again announced his retirement on Sunday on his Twitter account, after already ending his sports career in 2016 and 2019.
"Hey guys, I decided to withdraw from the fight. Thank you all for the incredible memories! What an adventure!" Tweeted McGregor, accompanying his message with a photo with his mother.
It is therefore the third time that the figurehead of the UFC (Ultimate Fighting Championship), the main organizer of MMA fights, has announced its withdrawal from the octagon.
McGregor had decided to withdraw from MMA for the first time in April 2016, before reversing his decision after negotiating a new, significantly upgraded contract.
The Irishman, nicknamed "The Notorious", had hung up a second time in March 2019 after suffering a defeat in October 2018 against Russian Khabib Nurmagomedov, for the UFC lightweight title, in a fight that ended with a general fight.
After his victory, the Russian fought with relatives of the Irishman, himself attacked by a member of the entourage of Nurmagomedov. The two MMA stars were suspended after the fact.
In October 2019, McGregor announced that he wanted to take over MMA and had returned to the octagon in January in Las Vegas by winning in just 40 seconds against American Donald Cerrone.
- In the sight of justice -
McGregor held the UFC featherweight title from 2015 to 2016 and lightweight from 2016 to 2018. But it was while participating in a controversial boxing bout against American legend Floyd Mayweather in August 2017 in Las Vegas that 'he gained worldwide notoriety and wealth.
The Irishman also had trouble starting from justice several times. He was notably involved in two attacks in the United States. He is also the subject of two sexual assault investigations in Ireland, according to the New York Times.
At the end of March, he announced that he would donate one million euros to buy protective equipment for healthcare workers in his country in the fight against the coronavirus pandemic.
The boss of the UFC, the American Dana White, reacted Sunday to the announcement of McGregor, saying that if the Irishman felt that he had to retire, he should "absolutely" do it.
"I love Conor. There are a handful of people who made this (MMA) really fun for me, and he is one of them," he added during a press conference after a UFC competition. in Las Vegas.