Lack of talent worries Yego as he aims for Olympics crown
SPORTS By Xinhua | June 7th 2020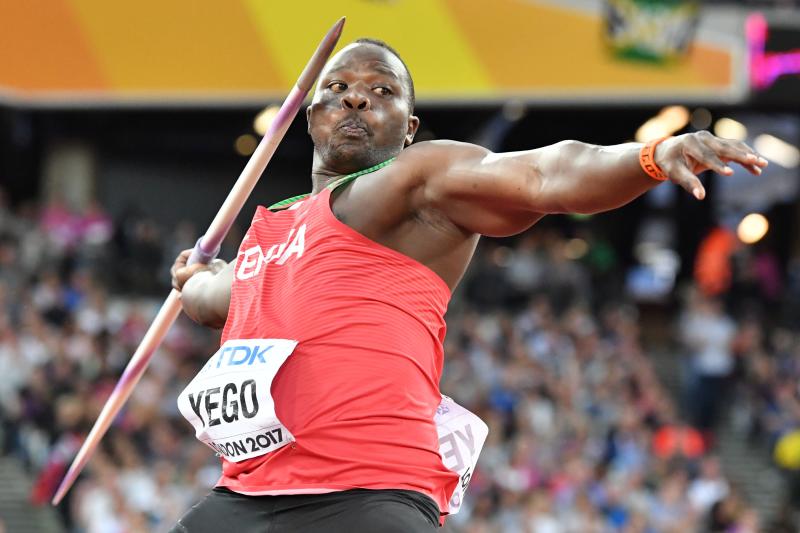 Kenya's Olympic javelin silver medalist Julius Yego is concerned by the dearth in talent in his discipline even as he prepares to compete at next year's Tokyo Games.
Yego said the biggest challenge field event athletes face in Africa is a lack of government support.
However, he believes that with a string of promising results at continental level, younger competitors should be comfortable taking up the javelin and focus on qualifying for the Olympics or World Championships.
Yego, who has recovered from persistent groin and ankle injuries over the last four years, says he will do everything possible to win gold at the Tokyo Games, which he says will be his final Olympics.
"In my own capacity, training at home under limited resources, I still want to live the dream. I will do everything I can to become an Olympic champion. Becoming an Olympic champion is my biggest dream, something that always inspires me. However, deep down my mind, I pray that I will be able to get somebody to come along who will follow in my footsteps," said Yego.
The 31-year-old has already won three Africa titles. He had focused on winning his first Olympic title in Tokyo this year, before the Games were pushed back to 2021 due to the COVID-19 pandemic.
Now as he immerses himself in training in his backyard, Yego hopes to emerge stronger and is relishing the challenge against German opponents and believes the long recess will help him overcome any injury doubts that may have hampered his rise to the top.
"To me, I take the Tokyo Olympics in 2021 very seriously. This will be the last Games in which I will be able to compete at the highest level. Age is a major factor in this sport and I will be 36 by the time the next Olympics come around," Yego said.
With the string of injuries that followed him since the 2016 Rio Games, Yego will have to start from scratch and seek qualification when the window opens in December.
World Athletics has suspended the qualification period for all events from April 6 to November 30 this year. The new qualification period is from December 1 to May 31 next year.
"I know that I must first seek to qualify. But last year I threw 87 meters and I can easily do that now. My best performance is 92.72 meters, which is also an African record," said the former world champion.
"The sweet thing about javelin throws is as long as the shoulder makes a move it's just a throw, this limited space allows me to make still throws and being innovative and creative to enjoy my throws at home," he said.
Yego also called on the Government to allow sports to return to stadiums. "COVID-19 has confined me to my backyard, doing easy throws. But all shall be well and I want the Government to open the stadium," he added.
"For me, it's always been one good competition followed by another that wasn't so good. I was aiming to change this," he added.