Kenya target more slots in Olympics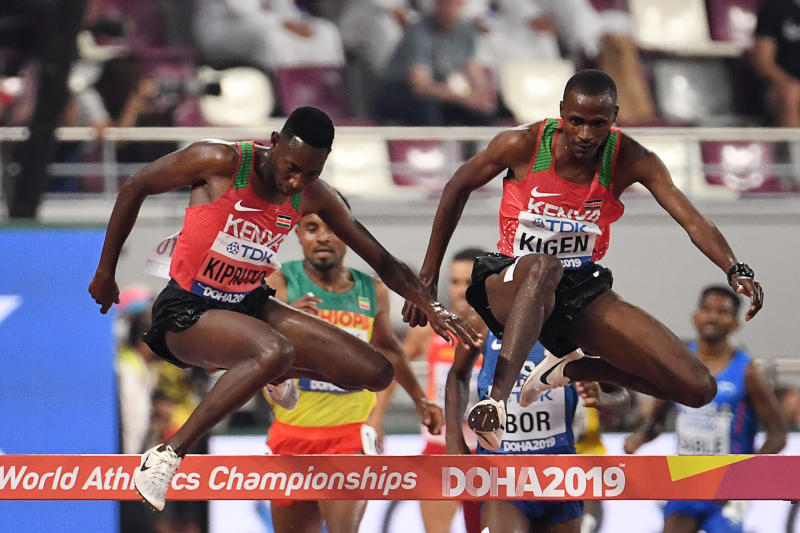 Kenya on Thursday called on athletes to up their training ahead of a possible return to action as the government mulls lifting COVID-19 restrictions.
The Kenyan national athletics team head coach Julius Kirwa noted that athletes, despite their challenges, must continue to train and be fit and ready to resume competition. This comes a day after World Athletics announced new qualification procedures for the rescheduled Tokyo Olympic Games.
With over 80 athletes having secured Olympic qualifications, Kirwa believes more athletes have the ability to make the trip to Tokyo and must exploit the new window to secure their berths.
The new qualification dates will now run from December 1, 2020 to May 31 in 2021.
Athletes who have already met the entry standard since the start of the qualification period in 2019 remain qualified. However, we want other athletes to qualify within the extended qualification period," Kirwa said from Eldoret.
World Athletics president Sebastian Coe said they have since suspended qualification period for all events, which will be held from April 6 to Nov. 30.
This, according to World Athletics, represents a period where there will be less competition or lack of level playing field due to different stages of individual athletes training as the world emerges from the COVID-19 pandemic.
In the marathon, though Kenya has already named its team for Tokyo Olympics, World Athletics said all the top 5 finishers at the big cities Gold Label races and the top 10 finishers at the Marathon Major Series (Tokyo, Boston, London, Berlin, Chicago and New York) held during the qualification period from January 1, 2019 to April 2020 have qualified.
Those who compete in the Platinum Label marathons and finish in the top 10 positions and the winners of the Gold Label marathons held from Dec 1 in 2020 to May 31 in 2021 will also qualify for the Olympics.
Meanwhile British race walker Tom Bosworth says he "had a little cry to himself in a field" while walking his dog after hearing the Olympics had been postponed.
Bosworth, 30, was shaping up well for Tokyo after setting back-to-back new British records for 5,000m and 10,000m earlier this year.
Those achievements came just days before the coronavirus lockdown began.
"We'd just got so much right through the winter," Bosworth told the BBC's LGBT Sport Podcast. "All the hard work was kind of perfect and it all ground to a halt."
Bosworth, who trains in Leeds but competes for Tonbridge AC, won silver in the 20km race walk at the 2018 Commonwealth Games.
Tokyo would have been his second Olympics, having finished sixth in the 20km final at Rio 2016.
He continued: "I was pushing myself every day, just ticking every box every day - good sleep, eating well, training well, focusing on the important things.
"I'm not going to lie, I took the dog for a walk, had a little cry to myself in the field. Thankfully no-one else was around.
"I threw the ball for the dog and went home and said 'OK, athletes adapt'. I know how I got myself in this shape, and I know I can do it again next year."
Bosworth is one of only a few openly gay athletes, and proposed to his fiancé on Copacabana Beach during the Rio Olympics.
Asked about the progression of LGBTQ+ rights since he came out in 2015, Bosworth said: "I don't feel like we've moved on at all, if I'm honest, unfortunately.
"It opened my eyes to a real world that I didn't know anything about - LGBT inclusion in sport, or lack of and lack of representation there.
"It's more 'how do we make it a norm, make it comfortable for people to live openly, rather than have to come out'.
"I never realised how big of a deal coming out publicly as a sportsman was until it happened. That became clear to me over the years, just how few LGB people are in sport, let alone LGBT, and reaching out to the rest of the community is going to come even further down the line before that becomes the norm or just commonplace.