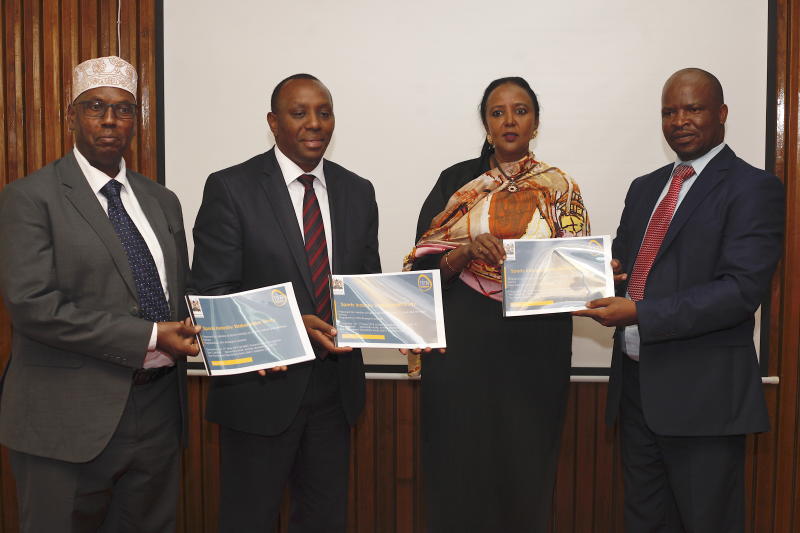 The government has issued an update on a stimulus package for athletes and technical officials affected by the coronavirus pandemic.
SEE ALSO: OPINION: Why Nick Mwendwa is wrong on registration of County sports associations
The package offers support to vulnerable sportspersons from various Sports Federations in the country by cushioning them with a monthly stipend of Sh10,000 for three months with effect from May 30.
In a statement to newsrooms on Friday, the Ministry of Sports, Culture, and Heritage said Sh21,990,000 has been paid out to 2,199 athletes and technical officials drawn from various clubs and federations.
SEE ALSO: Tennis: Nadal to skip U.S. Open due to COVID-19 concerns, entries announced
''We are glad to report that the first tranche of the cash transfer has been effected. A total of Sh21,990,000 has been paid out to 2,199 athletes and technical officials from 83 Sports,'' said Chief Administrative secretary Hassan Noor Hassan.
''In addition, approximately 250 athletes are in the process of being paid. These amounts were paid directly to the athletes through their mobile telephone numbers, or through guardians introduced by respective federations for those who do not have valid National ID Cards. The breakdown of the respective sports organizations and the number of athletes who have benefited will be given out after this press statement. ''
SEE ALSO: Harambee Starlets striker Katungwa off to Sweden
He said the stimulus was launched to aid national athletes who are preparing for international competitions.
The outbreak has disrupted sporting activities across the world seeing many lose their income.
The Ministry called out its strategic partners to support the process of aiding individuals through difficult times. It has so far received Sh15,000,000 from Betika and another Sh5,000,000 from other Sports betting firms.
Other sponsors have also donated food packages directly to the athletes through this program. Over 300 athletes have received the food packages. Further, the Sports Arts and Social Development Fund approved Sh54 Million to be used for the exercise.
''We hope that this cushioning will enable the athletes to continue training at home without undue pressure in preparation of resumption of Sports activities and competitions once we reopen International Sports organizations are already developing protocols and planning for resumption of their Sporting Calendars, and thus the importance of our athletes to keep in shape,'' he added
He reiterated that sports could resume with respect to health protocols as they looked forward to further ease the restrictions for other sports disciplines to ensure the safety of athletes.
''Moving forward, the Ministry intends to continue assessing the effects of Covid-19 on the Sporting scene, and on our Sportspersons and planning for more cushioning options to mitigate the effects,'' he said.
''We have learned some lessons from the Pandemic situation for example on possibilities of future funding of our local athletes to enable them to earn income from funded leagues and competitions. Establish and maintain a database on Sports persons and Sports Organizations. '
''Meanwhile, we are engaging Stakeholders to review and develop protocols on the resumption of training and competitions. The Cabinet Secretary will be setting a committee drawn from our stakeholders for this activity in the coming days. ''
He concluded by thanking all the Ministry's partners who came to support the program.