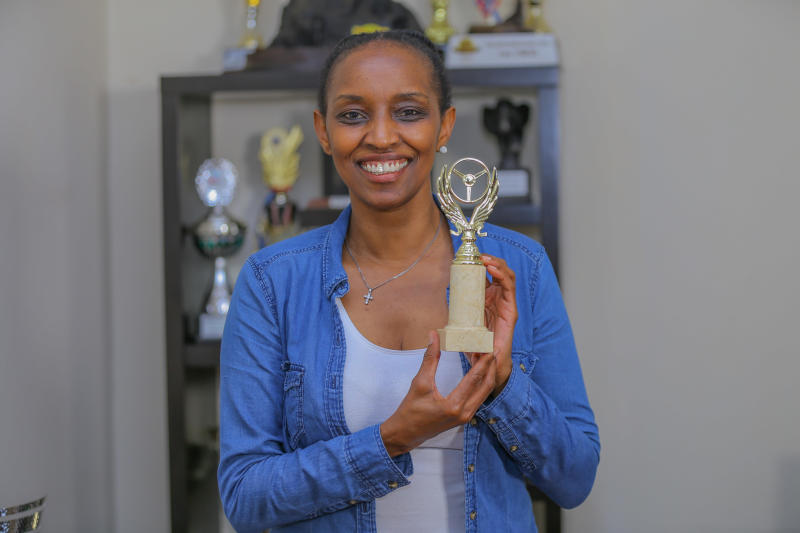 Women In Motorsport (WIM) Kenya are planning to help young female and underprivileged rally drivers get equal opportunities like elite ones.
The move is part of a five-year strategic plan aimed at developing budding talents at the grassroots level.
SEE ALSO: Kenya Open champion Kibet ready to roar to Grand Slam arena
WIM-Kenya vice chairperson Tuta Mionki, while making the announcement, said the move will create an enabling environment for women drivers, "most of them underprivileged in various parts of the country."
"WIM-Kenya had identified a home in Nairobi and another one in Narok for mentoring and we were in the process of getting them involved in karting before the Covid-19 crisis came up," Mionki said.
SEE ALSO: Coronavirus: We should think beyond bailouts in sports recovery plan
She said they want to help young girls realise their potential by venturing into various disciplines of motorsports.
"Motorsport has been perceived to be only for a certain group, which is not the case. We also want to demystify the notions that motorsport is only for men. The girls will get an opportunity to test the intensity of the sport through karting," she said.
SEE ALSO: 'Beautiful' Lloris-Son row a sign Spurs are growing up: Mourinho
"Women in motorsport in Kenya have undergone numerous challenges. We have seen the numbers drastically decline due to funding," she said.
"We looked into ways and means through which to have women grow into karting drivers to increase numbers in the discipline and help them rise through the ranks into autocross and finally rallying.
"We also explored the possibilities of women running rally training sessions, which is the only way we can demonstrate to aspiring women drivers that it's not a men-only sport."