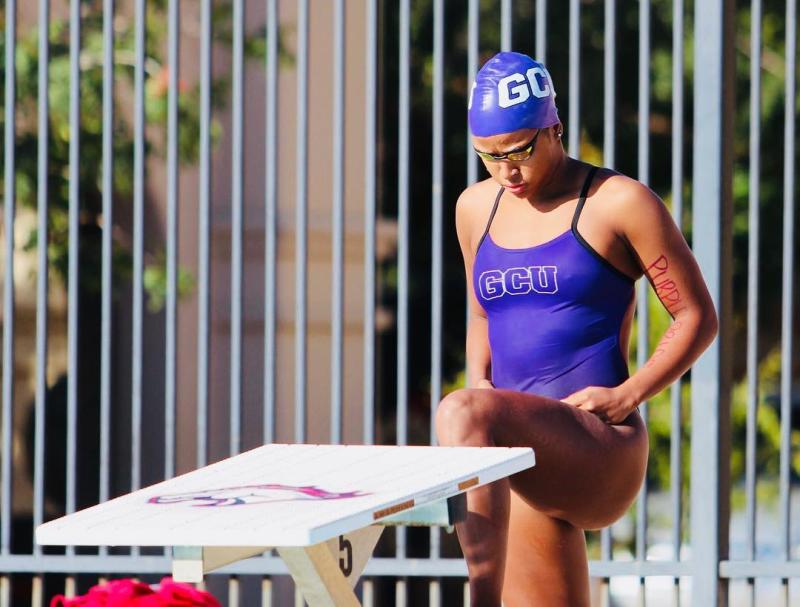 2016 was meant to be her year. Being the top-rated swimmer in Kenya, Emily Muteti was most certain she would compete at that year's Rio Olympic Games.
But fate deserted her at the hour of need. She was dropped and in her place stood Talisa Lanoe.
National captain Issa Abdallah was also dropped as Kenya Swimming Federation settled for Hamdan Bayusuf.
It was a stressful moment. A time like no other. Pain, anguish, endless questions and a feeling of betrayal overcame her. How could it be? She was shattered and hurt.
But what is past is gone. Her eyes are now focused on the 2021 Tokyo Olympic Games.
"I've always wanted to compete at the Olympics because it has always been my dream since I started swimming. I want to surpass my grandfather's achievements."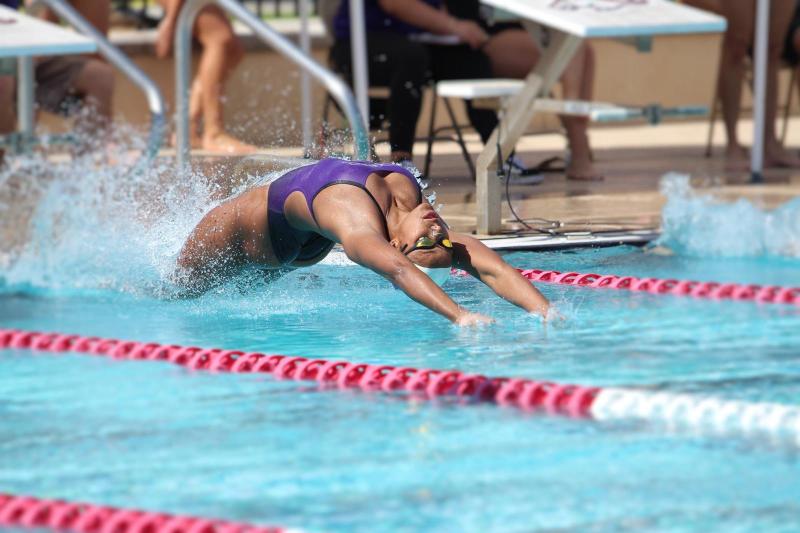 The US-based swimmer has been in a stupendous form, winning galas almost at will.
It is often said that familiarity breeds contempt – that if something keeps happening over and over again, the average person will lose respect for what they know well because it is too familiar.
Muteti is familiar with the art of winning, having done so countless times in her 11-year career.
Her motto: "win, train hard; lose, train harder" is a testament at how she approaches the sport each day, describing swimming as a part of who she is.
"The greatest pleasure in life is doing what people say you cannot do, which for me is swimming," Muteti said in an interview with The Sunday Standard from her base in Phoenix Arizona, USA.
"Swimming has its educational value - mental, moral, and physical, which helps me a lot."
The 21-year-old, who is arguably one of Kenya's best swimmers, has been commanding the pool in national, continental and world galas. She continues to remain hungry and working harder than usual.
In the past decade, she has represented Kenya in multiple competitions, including the Commonwealth Games, African Championships, World Championships, All Africa Games, and Short Course World Championships.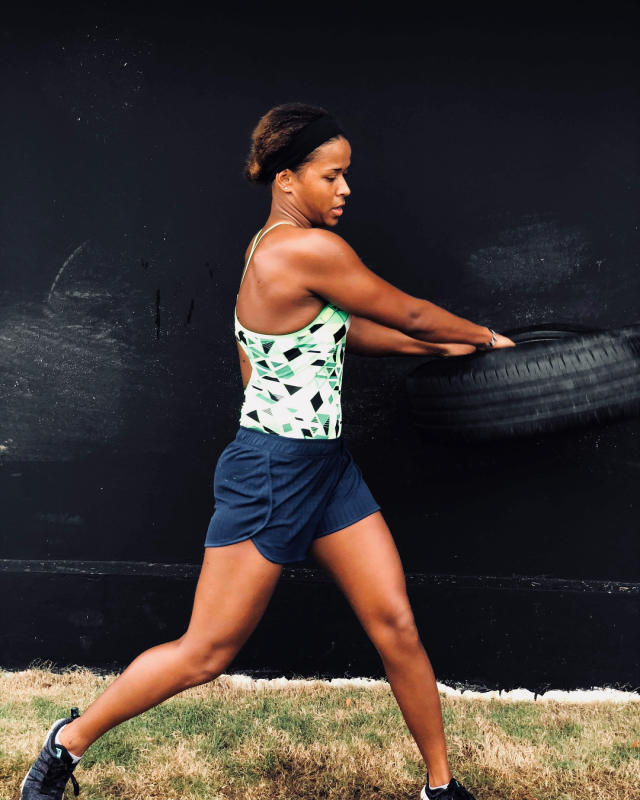 However, Muteti is not about to stop until she achieves her dream of representing Kenya at the Tokyo Games, just like Kenya's swimming legend Jason Dunford did in 2008 and 2012.
"Competing at the Olympics has been my dream since I was a child. It's the world's biggest stage ever for swimmers and to share the podium with others across the globe will be my biggest achievement," she said.
Kenya has been granted two slots and are expected to send a female and a male athlete to the Tokyo Games and Muteti is keen on making her dream come true.
"My main objective is to make it to the Olympics next year. I have worked my entire life to achieve this feat and I believe I will make it during the Kenya national team qualifiers," she said.
Kenya was to hold the national qualifiers last month but the event was postponed due to the coronavirus pandemic.
Muteti will battle Mariah Brunlehner for the sole women's spot as Abdallah and Danilo Rosafio face off for the men's spot.
Born in Mombasa, the fourth born in a family of five, Muteti started swimming when she was nine at Loreto Convent Primary School.
"My grandfather was a very good swimmer, who participated in local and international games back then. He used to offer his time to help me through the basics together with my elder brother. Finally, when I started picking up, I came to love swimming and invested my time in it," she said.
She joined the Dolphin Swim Club at age 10 where she trained three times a week but decided to change schools when her studies and swimming programmes clashed. That's how she found her way into the Mombasa Aquatics Club.
"My mother is my mentor because she's always with me through every step I make. Getting up early in the morning, taking me for swimming, paying for things I needed like equipment, travelling all over the world...she did all that," said Muteti.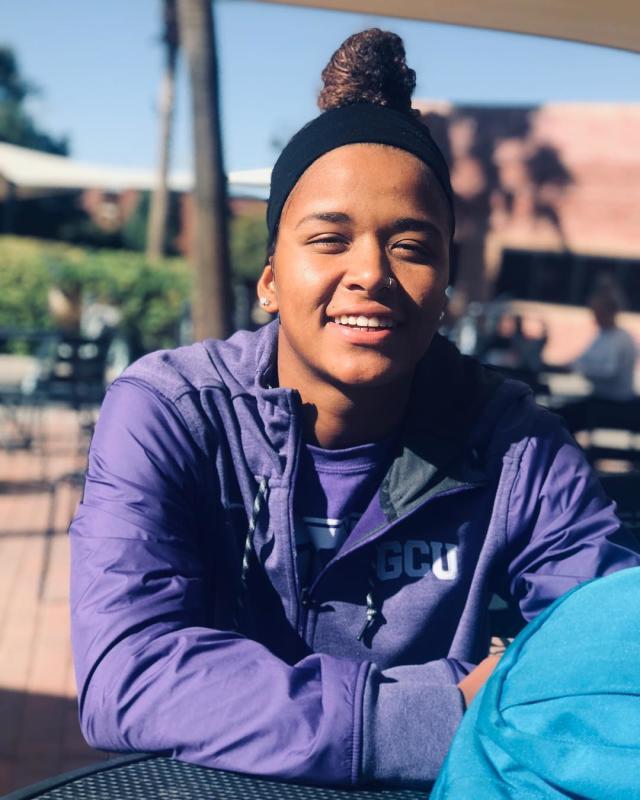 In October 2010, Muteti set a national record of 21.25.01 in girls' 12 and 13 year-old 1,500m freestyle.
Aged 12, she made her international debut in 2011 during the South Africa Invitational Level Two Swimming Championships where she clocked five minutes 16.80 seconds in the girls' 400m freestyle to win gold for Kenya.
The then Mombasa-based swimmer erased her 2010 national record with a new time of 21.20.35 in girls' 12 and 13 year-old 1,500m freestyle.
After finishing primary school in 2012, she enrolled in a homeschooling program and in the same year, represented Kenya at the FINA World Swimming Championship in Istanbul, Turkey.
However, Kenya did not win any medal but Muteti was among the youthful team that shattered 25 national records.
In 2013, Muteti was part of the Kenya national team that reaped 26 gold, 26 silver and 28 bronze medals during African Championships Zone Three and Four in Zambia, with Muteti bagging seven gold and three bronze medals.
She then represented Kenya at the World Championships in Spain and capped the year with another personal accolade; Most Promising Sports Personality at the 2013 Sports Personality of the Year (SOYA) Awards.
"Winning the soya award was an eye-opener. I could not imagine getting such a coveted award while aged 15. It made me decide to start working harder and harder for I knew I was destined to better things," she said.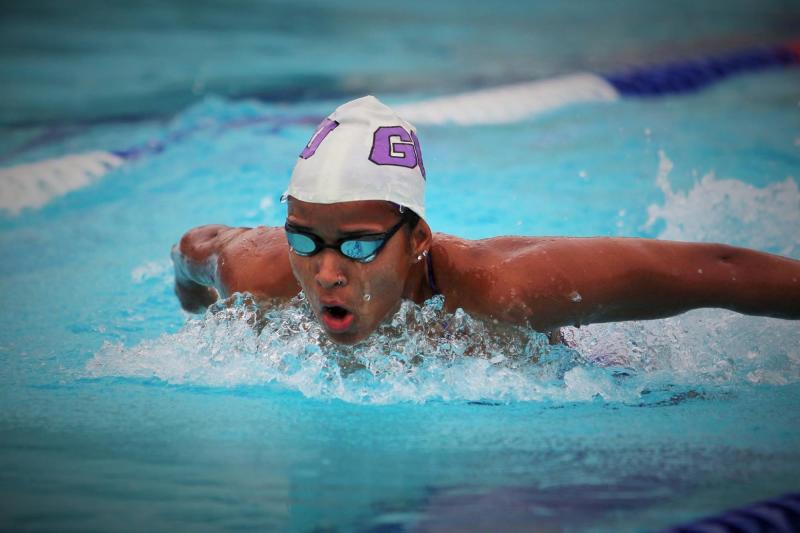 However, she hit her low in 2014 after being forced to sit out of the Commonwealth Games in Glasgow, Scotland due to illness.
"I fell ill a week to the Commonwealth Games after having trained for so long. It was painful to miss out after that input and effort, but it did not demoralise me," she said.
She proceeded to represent Kenya at the World Championships in Doha later that year, a feat she has repeated every year with the latest being in 2019, in South Korea.
In 2015, she won bronze at the All Africa Games relay in Maputo, Mozambique and after finishing high school in 2016, Muteti left Kenya at the beginning of 2017.
She was one of 36 swimmers from across the world to receive an International Swimming Federation (FINA) Scholarship, which was designed to help the athletes to qualify and participate at the 2017 World Championships in Budapest, Hungary.
She was awarded FINA scholarship at Thanyapura Health and Sports Resort, which trains swimming athletes under FINA in Thailand.
In August 2017, she moved to the US to study and swim for Grand Canyon University in Phoenix, Arizona, where she is studying Justice Studies with psychology and swimming both for the university and Kenya.
In the US, she won the 1000 Y Free (10:56.21) against Seattle U and Loyola Marymount and finished first in the 200 Y Fly (2:10.00) against Air Force.
To upcoming swimmers, Muteti who idols retired Kenya-British swimmer Achieng Ajulu, calls for patience, self-belief, hard work and faith in God.
"It's tough but you have to sacrifice. It takes a lot of your time, dedication, and discipline. Everyday counts," she said.
Off the pool, Muteti is focused on becoming a Federal Bureau of Investigation (FBI) or Central Intelligence Agency (CIA) Agent in future.