State rolls out stimulus for athletes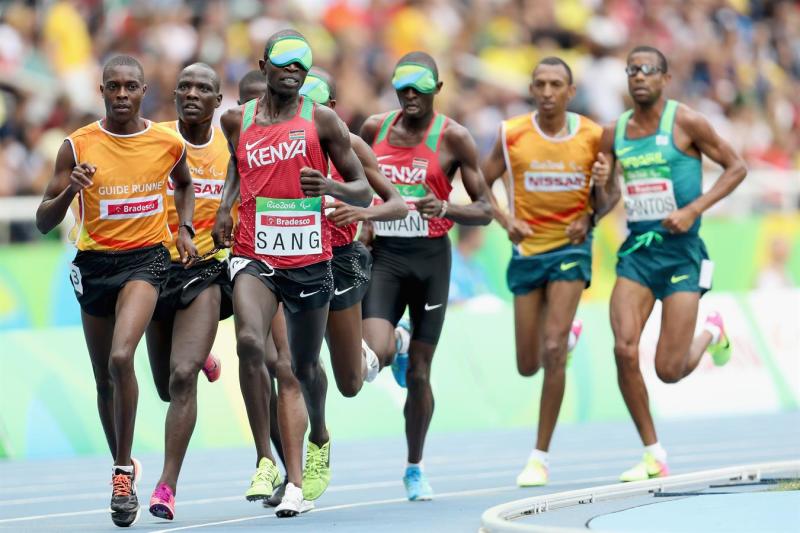 At least 231 Paralympians have a reason to smile after each got Sh10,000 from the government as the Ministry of Sports, Culture and Heritage rolled out its Sh50 million COVID-19 stimulus package program on Friday.
According to Sports Cabinet Secretary Amina Mohamed, the funding, which is set to run for the next two months, is expected to help cushion athletes from the ravages of the coronavirus pandemic.
This is huge relief to the sportsmen and women who have been struggling to deal with the partial lockdown that has turned their daily lives upside down.
Footballers drawn from 12 vulnerable Kenyan Premier League (KPL) and Women Premier League (WPL) clubs are also expected to start receiving the same amount from today.
Amina said her ministry in collaboration with various federations are giving priority to the most vulnerable cases.
"So far, we have paid 231 athletes. Each has received Sh10,000. These are largely drawn from the Paralympics teams. We are working on paying others as we speak," Amina told Standard Sports.
"We decided to give something small to every athlete whose in need. We thank all federations for their continued corporation in identification and verification of data of these athletes"
"This exercise is going to continue over the weekend. The second installment will be smoother because we will have captured all the telephone numbers in our system."
Paralympian James Mong'erere was grateful thanking the ministry for their noble gesture to support sportsmen and women during these difficult times.
"Coronavirus had really affected our livelihoods. Since we rely on sports, We can't get money from any other quarters. We were having difficult times trying to sustain ourselves. It has been a challenge to most of the Paralympians, but I thank the Sports CS and the government for coming to our aid,"said Mong'erere.
"I'm grateful, I received my cash today and I'm going to use it to buy foodstuff for my family."
And asked on when the 420 KPL players will start getting their share, Amina said:
"None of the footballers has received the money as of now, but my team is working round the clock in consultation with the clubs, KPL and FKF to ensure payments are made. We hope to make payments to at least six clubs by tomorrow morning (Sunday)."
The initiative comes barely a month after over 1,030 players drawn from KPL and National Super League (NSL) received Sh5,000 each from online betting firm Betika.