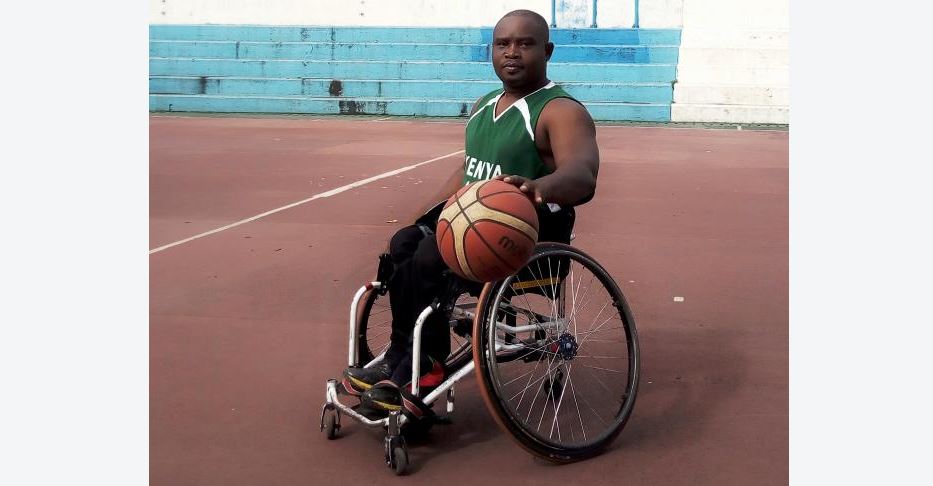 Kenya's top wheelchair tennis player Rajab Abdallah keeps proving that disability is no barrier to achieving incredible results.
Abdallah, who is a multi-talented player, has conquered in most sports that he takes part in.
SEE ALSO: More federations should emulate AK move to offer help
From wheelchair tennis, wheelchair basketball, to sitting volleyball and rowing, Abdallah has been at his best, representing the country on several occasions.
Abdallah has specialised in the four Paralympics sports and is one of Kenya's top athletes in the four sports.
SEE ALSO: How to avoid handballs? Cut off players' arms - Angry Atalanta coach
Born on June 5, 1983 in Tsimba village in Matuga sub-county, Kwale County, Abdallah has donned the country's national colors in the four sports with passion and confidence.
"Polio struck me when I was only two years old and saw me lose my ability to walk. I crawled for five years before I was taken to Port Reitz Hospital in Mombasa, which specialises in special cases," recalled Abdallah.
SEE ALSO: Man United is the club for you – Solskjaer sends strong message to Sancho
While at primary and secondary school, Abdallah took part in standing and sitting volleyball.
"After my high school, I joined a computer college in Mtwapa, Kilifi County where I graduated with a certificate in basic computer packages and was later employed at Bombolulu Handcraft Workshop between 2008 and 2012," he said.
Abdallah's love for wheelchair tennis began in 2013 after attending a sports seminar in Mombasa.
"I met several coaches at the seminar and that's where I fell in love with this sport. Tennis coach Lawrence Karanja agreed to establish a wheelchair tennis team at Mvita tennis Club," said Abdallah.
Abdallah has also featured in sitting volleyball under Ruth Kalama, wheelchair basketball and rowing.
But due to financial constraints, Abdallah has not travelled with the wheelchair basketball, sitting volleyball and rowing teams for international duties.