Presidentt Uhuru offers hope to athletes over funding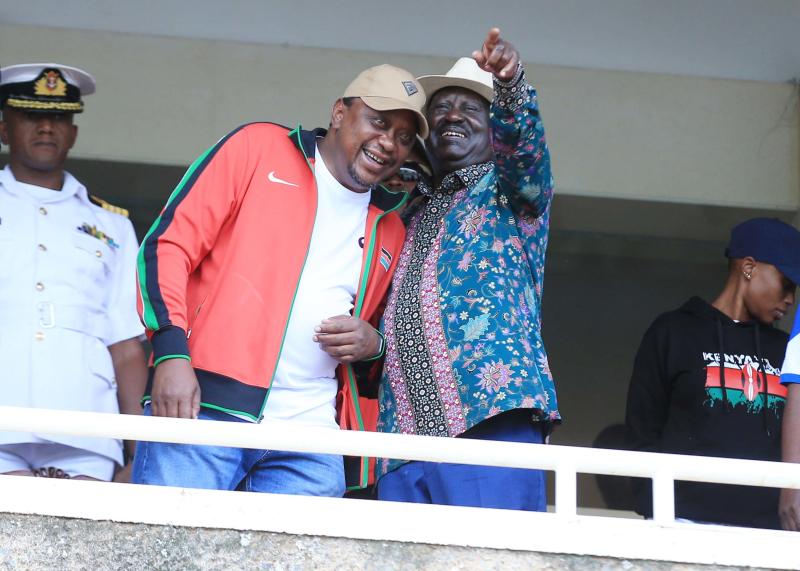 President Uhuru Kenyatta has promised to use the Sport, Arts and Social Development Fund to cushion all the athletes from the ravages of the coronavirus pandemic.
From the Kenyan Premier League to volleyball, rugby, basketball, hockey, handball and athletics, the athletes are struggling to deal with the partial lockdown that has turned their daily lives upside down.
In yesterday's public address to the nation, Kenyatta said the government through the Ministry of Sports, Culture and Heritage is working out on modalities to help sportsmen and women during this difficult time.
This comes barely two weeks after the president directed the Ministry through the Sports, Arts, and Social Development Fund to set aside Sh100 million to cushion local athletes from the effects of the pandemic.
"Most of the sporting activities in the world have been suspended due to the coronavirus pandemic. Just like those who have lost jobs in other sectors, the sporting industry in the country has also been affected," said Uhuru.
"We have not forgotten our sportsmen and women. We are looking at the best possible ways of assisting them. We are going to assist each and every vulnerable Kenyan until the pandemic is contained. We are going to see how best we can use the Sports Fund and other avenues to cushion them during this difficult period."
On April 11, football stakeholders led by former FKF president Sam Nyamweya appealed to President Uhuru to consider measures to alleviate Kenya's top tier league in the wake of the coronavirus pandemic.
The stakeholders said: "It is our passionate appeal that the President considers intervening and directing the Sports Arts and Social Development Fund to release financial grants to the Kenyan Premier League clubs to assist in alleviating and mitigating against the economic challenges faced by the KPL players and their families."
The stakeholders pleaded further: "Your Excellency, the past six months has seen our players go through extremely difficult times, being unable to pay for their house rent and eventually kicked out, unable to feed their families, pay school fees for their children, medical bills for their families and dependents."
And in light of the president's directive, the Ministry of Sports has already engaged the private sector to set up a kitty to cushion the athletes.
According to the Ministry's Chief of Staff Rose Wachuka, the kitty which is targeting to raise between Sh150 million and Sh200 million is likely to roll out tomorrow with priority given to the most vulnerable cases.
"We have had very positive feedback from the private sector and we are targeting to raise between Sh150 m and Sh200m. If we raise three-quarters of that amount, then we are good to go.
"We are still working on some modalities before rolling the programme out. We have a follow-up meeting with our partners today (Thursday), so we will be rolling out the programme by Friday.
She added: "We are working with the federations and we trust they will give us the names of the athletes who are in dire need. It is not an entitlement because this COVID-19 just hit all of us at the same time, but we are doing our level best to cushion our sportsmen and women."