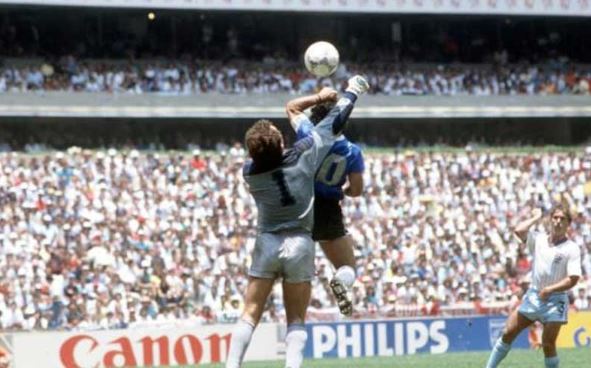 "The truly scary thing about undiscovered lies is that they have a greater capacity to diminish us than exposed ones. They erode our strength, self-esteem and very foundation. When people cheat in any arena, they lessen themselves. They threaten their own self-esteem and their relationships with others by undermining the trust they have in their ability to succeed and to be true..."
Many times, popular sportspersons around the globe have been found 1guilty of breaking a crucial rule of the very sport they shine in.
So many times, this happened when they have just clinched the most promoted championship or trophy. But why?
Here's what Game Yetu thinks are the World's Greatest Cheats in sporting history.
Diego Maradona 'Hand of God' – 1986 World Cup final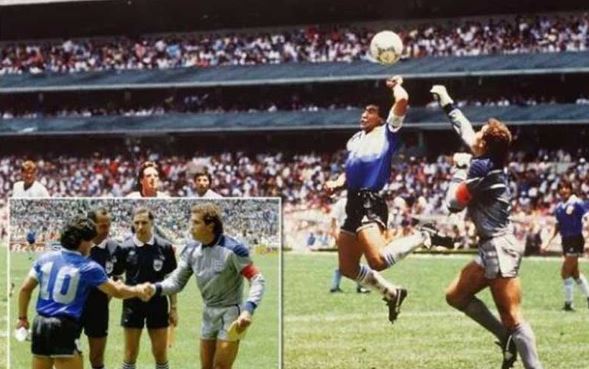 Just how did a 5'4 foot tall Diego Maradona, manage to head a football over a 6'2 Peter Shilton during 1986 World Cup final? Answer, he didn't.
Diego Maradona has won many things. He's arguably one of the best footballers to ever exist on this planet.
But one thing Diego Maradona is so famous for is the infamous 'Hand Of God.'
As Argentina's Jorge Valdano crossed a sweet ball into the Three Lions' box, Maradona leaped to the guide the ball using his left hand over the Three Lions' goalkeeper and into the net.
Even though English players swarmed on Tunisian referee Ali Bennaceur, he could not overturn the decision, gifting Argentina a precious goal.
Maradona then compounded England's woes later in the half, scoring a brilliant solo goal to guide Argentina to a World Cup title.
Imagine if VAR was there in 1986! Hehe…
Black Sox Scandal – 1919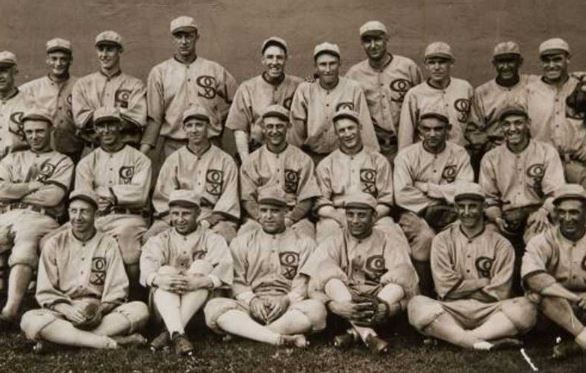 Baseball outfit Chicago White Sox were charged with fixing the World Series, which saw Cincinnati Reds win the title 5-3.
White Sox are said to have accepted money from various gamblers to throw the game. A former world boxing champ is said to have promised more than five players thousands of dollars, some of who confessed to the jury a year later after investigations were taken.
In 1921, one of the most bizzare things ever happened. Just before the jury trial was about to start, the players' testimonies given in 1920 mysteriously disappeared.
The players were acquitted due to lack of evidence.
Wow.
Ben Johnson – Olympic Champion – 1988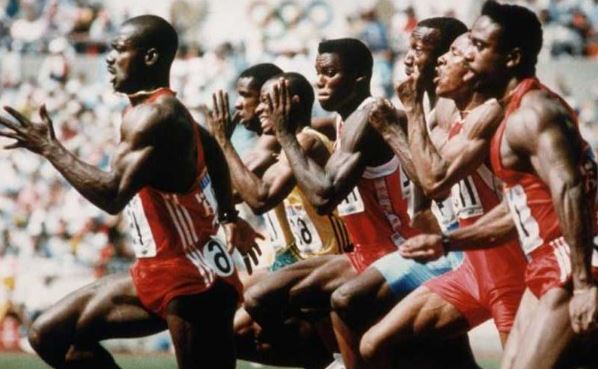 In the year 1988, Benjamin Sinclair Johnson Junior crossed the line first in the 100 metres final at the Seoul Olympics.
"I'd like to say my name is Benjamin Sinclair Johnson Jnr and this world record will last 50 years, maybe 100," said Ben after shaking off four-hundredths of a second off the current world record.
Funny thing is he received his gold medal close to the Olympic Control Centre, where one Dr Park Jong-Sei discovered that one of the urine samples obtained from the top four sprinters contained Stanozol, a steroid. It was Johnson's.
He was immediately stripped of his medal, and the positions given to other runners, which saw him flew out of the country in protest.
He served a two-year suspension and immediately came back to race.
Surprisingly, Johnson tested positive again and was banned for LIFE.
Lightning does strike twice.