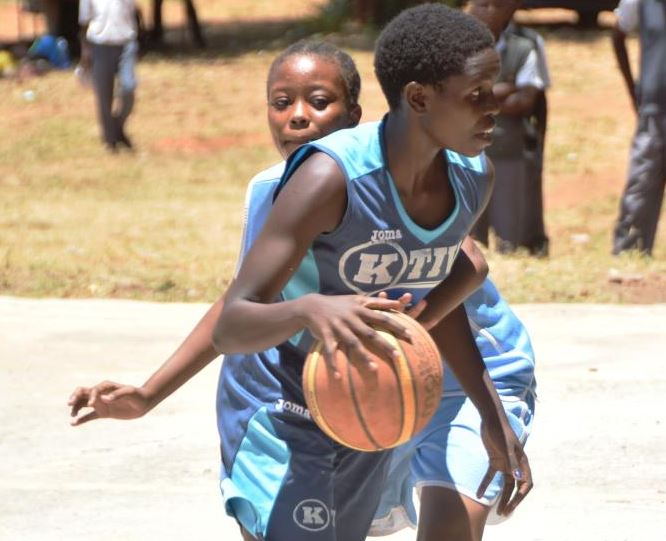 Three-time national schools girls' basketball champions Kaya Tiwi School will be the team to beat as Kwale County Term One games begin today at Mivumoni Secondary School.
Kaya Tiwi open their title defence with a match against Lunga Lunga where they are expected to showcase their brilliance as they prepare to recapture the national trophy they lost to Nairobi's Buruburu in last year's final.
SEE ALSO: Nemanja Matic signs new Man United contract
Marianne Obonyo, Kaya Tiwi's assistant coach, said they are expecting to have a perfect start.
"We have been going from strength to strength in all tournaments and events we have participated in this year. Our focus is to reclaim the title we lost to Buruburu last year," said Obonyo
SEE ALSO: Former Ingwe captain: He's partially blind but Imbambala habours big dreams
"We are going to compete competitively and give our best as all teams will be out to upset us as champions."
Kaya Tiwi are pooled in group A together with host Mivumoni, Mazeras Girls and Lunga Lunga while Kingwede, former champions Matuga Girls, Perani and Vigurungani are in group B.
SEE ALSO: Conte blames himself after another Inter collapse
In boys' basketball, the battle will be between title holders Kaay Tiwi, former champions Kwale High and Kinango Boys.
Kaya Tiwi play Perani in the opener of group B while Kwale High clash with Lunga Lunga Secondary School.
Champions Shimba Hills take on Ndavaya in boys' handball opening match of group A as Kinango face Ng'ombeni in a group B fixture.
In girls' handball, champions Shimba Hills play Mvindeni in a group A clash while Kaya Tiwi face Kinondo in a group B match.
Waa Boys take on MSBN while Kwle High face Kinango in group A and B opening matches of hockey.
Girls' hockey will be played on a round-robin basis where five teams will be battling for the top spots.
Both rugby 7s and 15s pooling will be done today morning before kickoff. Athletes will also compete in athletics. Swimmers will proceed to the Coast region games.
Meanwhile, Mombasa and Kilifi schools will have their games from today to Saturday.
Shimo La Tewa High School and Shanzu Teachers Training College will host the Mombasa games while Katana Ngala Memorial School and Chumani will be the venues for Kilifi County games.